Event Information
Refund policy
Refunds up to 7 days before event
Eventbrite's fee is nonrefundable.
The Psychology of Pandemics for Mental Health Professionals
About this event
During the COVID-19 pandemic there have been heightened levels of anxiety, depression, substance abuse, along with other psychological problems. It is important for mental health professionals to understand how pandemics and pandemic management affects the mental health of clients, and to be able to use this information to better support ourselves and our clients in a practical manner during this time.
Hear our esteemed speaker address these topics and more within our live webinar.
Dr. Steven Taylor - Professor and Clinical Psychologist in the Department of Psychiatry at the University of British Columbia in Vancouver, Canada.
This session will include a lecture from the speaker and will be followed by a question and answer session. Participants will have a chance to submit questions in advance of the event, as well as in the live chat. The webinar will be held on June 4, 2021, and will run from 9:00am to 12:00pm (Mountain Standard Time).
This webinar will be hosted using Zoom and recorded for those who are unable to attend the live event. All registrants will receive a link to the recorded webinar and all presentation materials several days after the conclusion of the event.
Mental health professionals in this workshop will develop a greater understanding of:
The similarities and differences between COVID-19 and past pandemics.
Likely scenarios for the "post-pandemic" world and its impact on patients.
Major psychological syndromes relevant to understand COVID-19 distress and the impacts of social disruption. This includes a discussion of COVID Stress Syndrome and COVID Disregard Syndrome.
Clinical approaches to addressing pandemic-related distress and social disruption.
Motivational roots of anti-mask, anti-vaccination, and anti-lockdown attitudes and the role of public health messaging.
Innovations in mental health programs aimed to address the short- and long-term mental health problems associated with pandemics, including COVID-19.
In the event that participants cannot attend the live event, the webinar will be recorded and distributed to those who have registered. Those who view the recorded webinar will still be eligible to obtain continuing education credits.
Earn 3 Continuing Education (CE) credits from the Canadian Psychological Association for attending this event.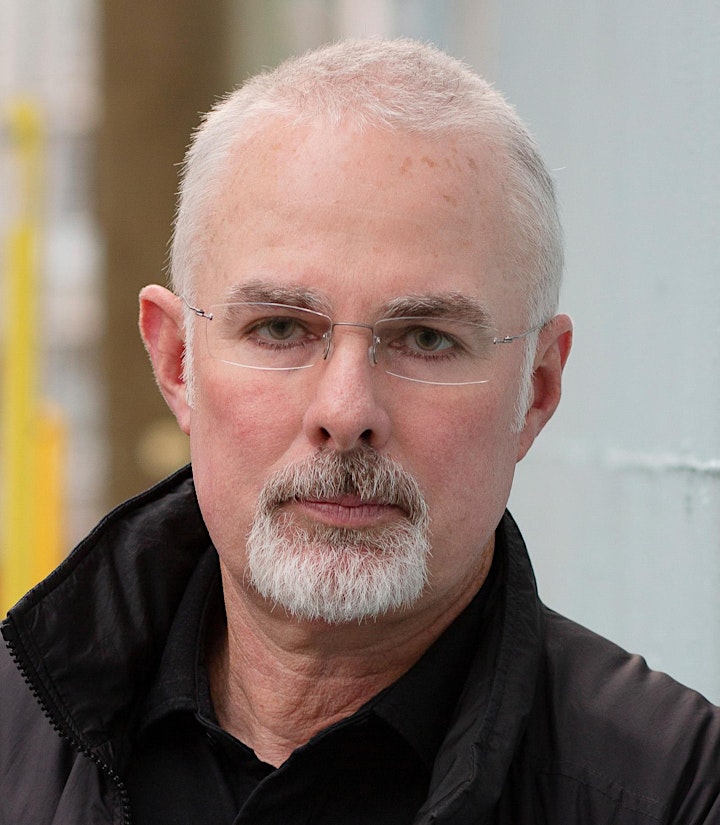 Speaker Biography
Dr. Steven Taylor
Steven Taylor, Ph.D., is a Professor and Clinical Psychologist in the Department of Psychiatry at the University of British Columbia, Vancouver, Canada. Dr. Taylor's work has focused largely on anxiety disorders and related clinical conditions, and also on the psychology of pandemics. He has authored over 300 scientific publications and more than 20 books, which have been translated into several languages. His most recent book, published a few weeks before the outbreak of COVID-19 is The psychology of pandemics: Preparing for the next global outbreak of infectious disease, published by Cambridge Scholars Publishing. Dr. Taylor is a member of the Canadian federal government's expert panel on COVID-19.
Date and time
Location
Refund policy
Refunds up to 7 days before event
Eventbrite's fee is nonrefundable.
Organizer of The Psychology of Pandemics for Mental Health Professionals
We help people and teams achieve their full potential in Business, Education and Life. We specialize in maximizing thinking skills that lead to individual and company growth. We teach skills that improve productivity, reduce mistakes, and enhance communication.
Our practice covers the traditional areas of performance psychology, leadership, and neuroscience. Our origins are in working with adult and child learners, as well as teams in the private and public sector. We have taken these same principles and helped many companies from a range of sectors to help their staff improve how they think. We believe that cultural change and systemic shifts are at the heart of creating successful teams. Over the decades, we have refined our approach to creating cultural shifts in organizations.
Our mission is to enhance the lives of the people we interact with by giving them the skills to build great teams and be great team players through interactive, engaging workshops, leadership consulting, and one on one coaching.
We regularly present to parents, businesses, school staff, and students. We have developed and delivered courses for private companies and the public sector on increasing productivity and creating high performance teams.
The company is lead by Mitch Colp, John Laing and Chris Pawluk, both registered psychologists in Alberta, with a wide range of experience in the public and private sectors, leadership, systems change, and organizational culture. Our coaches regularly receive great feedback from workshop attendees.  Contact us if you would like to discuss how we can help meet your goals.
We have worked with a wide range of organizations and groups, including with over 200 schools in Canada with students, staff and parents. In 2018 alone, we delivered over 25 workshops that benefited more than 1000 participants.