Join us on May 26th for a conversation with Claudia Bueno, an internationally recognized Venezuela born artist
About this event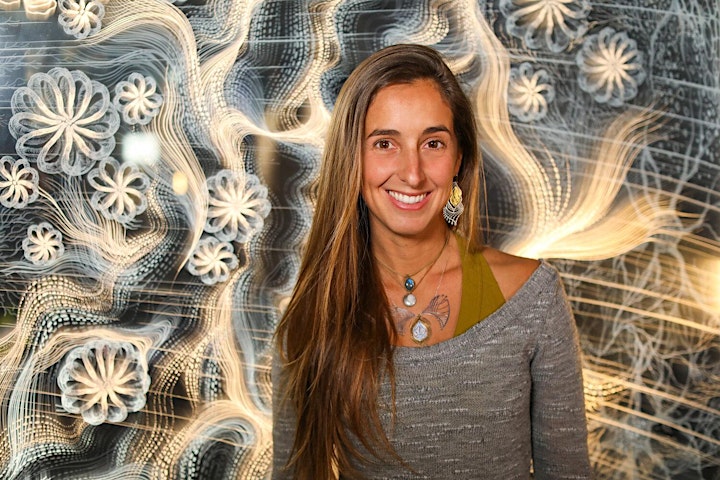 Claudia Bueno is an internationally recognized Venezuela born artist renowned for creating immersive technological wonders using light, sculpture and sound. Her mesmerizing multi-dimensional displays of captivating light and intricate composition transmit a quality of timeless spaciousness that viewers simultaneously lose and find themselves in. 
Claudia Bueno and Clare Celeste will discuss how art can connect us with the pulse of life and how rekindling our connection with the earth is crucial to our survival.
Lights, motors, circuits, sound, wind, and video power her creations with pulsations and movements that emanate from Claudia's uniquely personal creative language. Detailed drawings, meticulous cutouts and elaborate structures leave evidence of the intimate dedication the artist has with her work.  
-
About Claudia Bueno
Through her own intricate process of immersive suggestion Claudia creates large scale, multi-sensory light installations that communicate a profound sense of wonderment and awe. Designed to guide spectators on a contemplative journey these hypnotic worlds are populated by signatures of life from micro to macro, existing in communion and living as one interconnected cosmic web. Fluidly pulsating colors and ever evolving sounds make the creations come all the more alive.
Claudia has been inviting adventure and collecting cultural experiences that enrich her life and inspire her creative process since leaving Caracas at the age of twenty. Strongly committed to inner healing and spiritual growth, Claudia fills her art with a quality of mystical curiosity that mirrors her personal fascination with Energy, Consciousness and Nature - ultimately transforming her art into a celebration of Life and Creation.
The Garden
The Garden is an art installation and event series inspired by the immense responsibility we have to future generations, human and non-human alike, as we enter a sixth mass extinction.
The Garden offers a dedicated space to explore our connection to our planet, hold our grief, and find our place as protectors and stewards of life.
The Garden is hosted by Clare Celeste, artist and environmentalist, as part of her mission to engage audiences of all ages on the importance of biodiversity through art. For more information about Clare and The Garden, visit: https://www.clareceleste.com/the-garden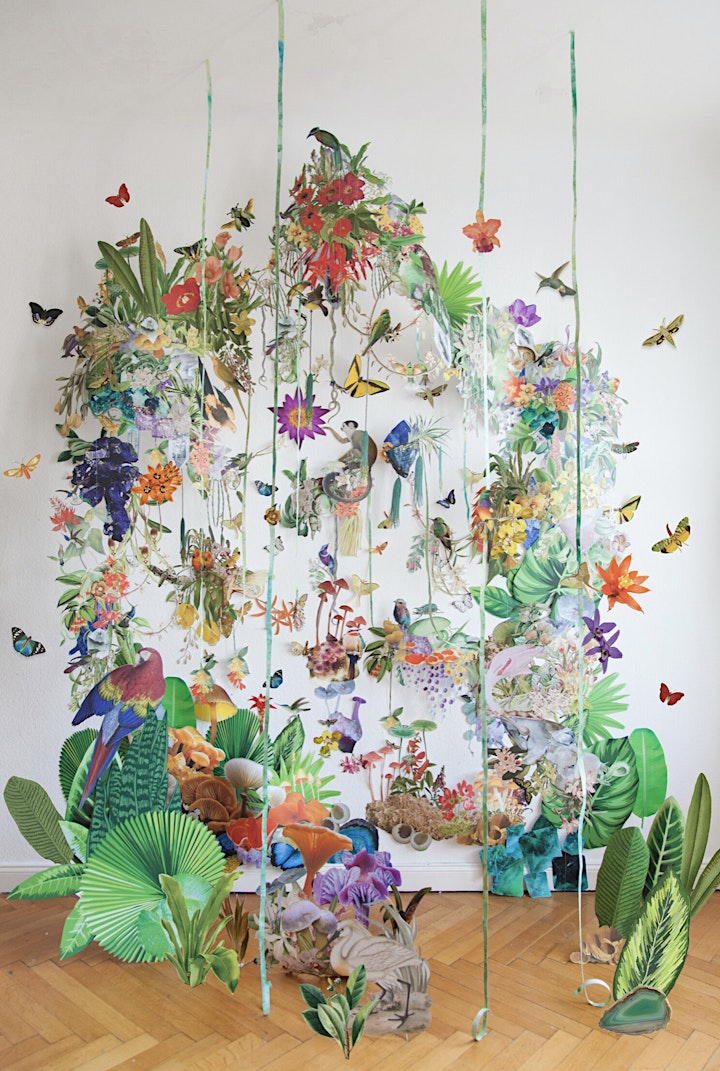 This session will be hosted on Zoom, attendees will receive an email confirmation with the link to join.