The Real Reason Clients Don't Buy (And It's Not Because They Can't Afford I...
Description
The Real Reasons Clients Don't Buy
(And It's Not Because They Can't Afford It Or They Don't Have The Time)
The 3 Solutions That Will Dissolve Those Reasons And Have Them Saying"Yes!"
---
Do you find yourself hating the thought of having to sell your service?

Do you struggle with negative beliefs around selling? It seems pushy or aggressive.

Are you tired of attracting clients that say they don't have the money or time to work with you?

Do you find yourself saying, "I just want to do my thing and have client's come to me?"

Would it be valuable to understand why "I can't afford it" and "I don't have the time" are the default answers for many potential clients?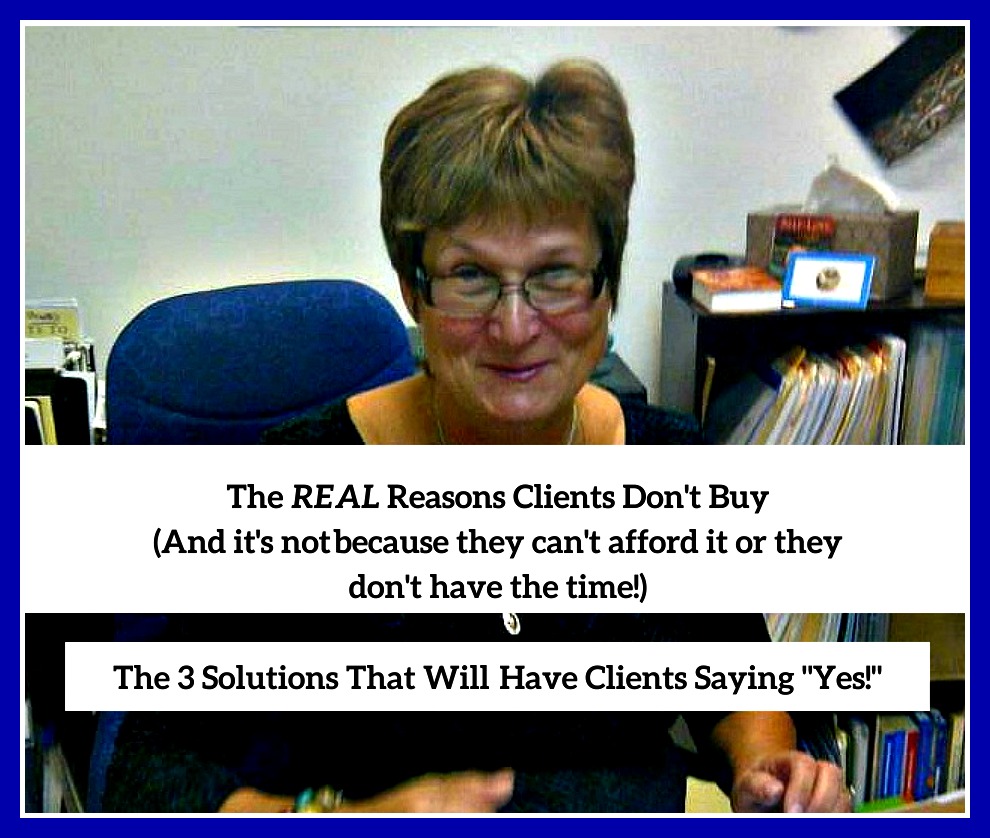 This workshop is for women small business owners that offer a service and want to attract a steady stream of clients. For women that know they have something valuable to offer and want to "sell" from their heart with integrity without struggling and feeling pushy.
Join Cheryl Hughes - Small Business Confidence Specialist to gain a better understaning of why clients don't buy into what you have to offer. This knowledge can easily double or triple your income!
Here is what we will cover:
-The Truth behind when they say "I don't have the time or I don't have the money." (Knowing this is a game changer to consistently increasing your income )
-The #1 Thing you must do to attract a steady flow of clients (So you can feel great about selling)
-The Critical Factor that no one tells you about (Understand this and dramatically increase the number of clients who buy)
---
Ignite Your Business Confidence Workshops Are Not Your Typical Classroom Style Seminar Event!
Here are some comments from my last workshop in April:


Cheryl I was very inspired by your live event, I was hanging on every word , loved your stories,sense of humour and the format and venue.I also enjoyed all the laughter and sharing,so many amazing business women at the event! I love my stone and will cherish it. - Deb Poirier

Thank you Cheryl - you are amazing! It was such an awesome workshop. I'm so grateful to be one of your students. And thanks to all the woman attending. It's so amazing how we can learn from and support one another! - Kathy Barlow
Thank you so much for today... my brain didn't stop tonight .... so many good things that I learned or that I realized.... I love it!! - Julie Briere


I had such an amazing time. Thank you everyone for the love and input that we all have for our small businesses. - Kerry Henriksen


Thank you Cheryl. It was a great day. I connected with some great people. Learned lots, reminder of lots, and a different take on some. I am so glad I came today. - Jocelyn Rowe
Thanks for a fabulous, motivating day Cheryl!! I enjoyed a number of aha moments and took away a lot of new knowledge. Loved meeting the tribe. - Dee Kinnee
---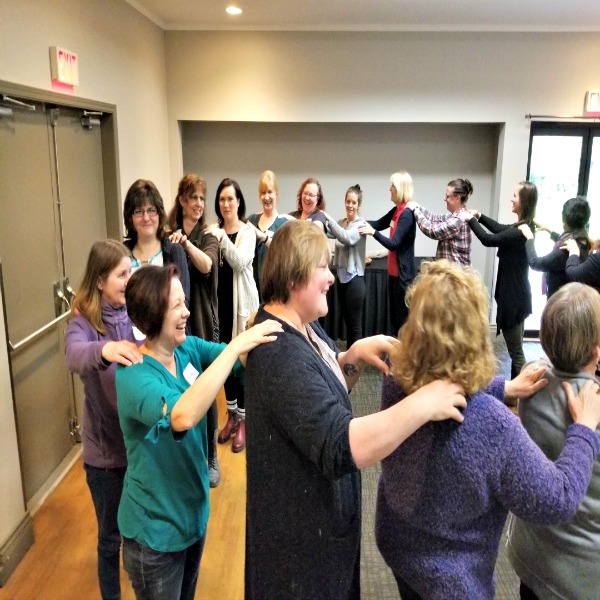 ---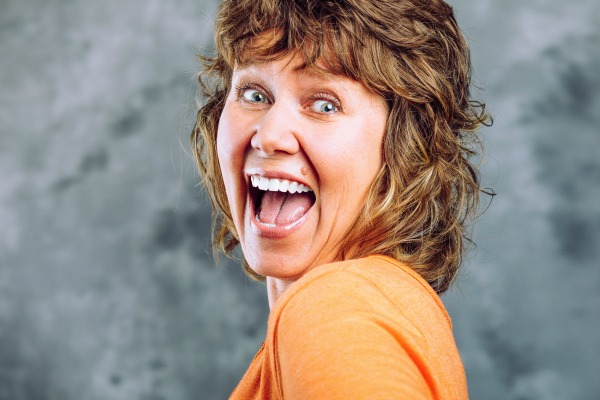 ---
Would you like to chat first? I would be happy to have a Complimentary "Thriving Business Game Plan" Call with you. Book a time here - https://cherylhughescoaching.as.me/