About this Event
The Record Breakers are a young band composed of old-soul musicians. Formed in 2014 for a Beatles related celebration, they began their journey exploring different styles until they settled on what has now become The Record Breakers. All written by them, their songs consists of a blend of new and old country intertwined with pop and rock. Like some of history's greatest bands, The Record Breakers feature two main vocalists/ song-writers; Hayden and Bella. Coupled with solid musical arrangements and big harmonies, the end result is diverse and entertaining.
Following their 2016 self-titled debut EP, the band released their second album, Bigger Plans, in June of 2018. Most notably, The Record Breakers opened for Rock and Rock Hall of Fame band, Bon Jovi at the Montreal Bell Centre on May 17, 2018. An opportunity of a lifetime which the band will never forget.
The Strangemakers cordially invite you to a world of their makings: from folksy contemplations about loneliness in a big city, to foot-stomping reflections on the fleeting present, to candid portraits of heartbreak and home. Led by husband-and-wife team Alex McCulloch and Tom Perry, this Toronto roots-rock band explores powerful emotions and rootsy musical influences.
The Strangemakers' songs feature powerful female vocals and unaffected, vulnerable songwriting. McCulloch and Perry's songwriting ability was recognized in 2016 when their song "Silver Spoon" was selected as a semifinalist in the International Songwriting Awards.
The Strangemakers' music opens up about love and loss, about personal experiences of mental health challenges, and about triumphant moments of self-discovery. This style of storytelling comes from personal experience; At a TEDx event in Toronto, songwriter Alex McCulloch opened up about her personal struggles with family alcoholism, and how she works to use her music to lessen societal stigma surrounding addiction and mental illness.
The Strangemakers' forthcoming EP was produced by Juno-award winning artists Dave Ritter (The Strumbellas) and John Dinsmore (NQ Arbuckle, Donovan Woods) at Lincoln County Social Club in Toronto and is due for release in 2019.
Check them out on: Facebook, Twitter, Instagram, YouTube and Soundcloud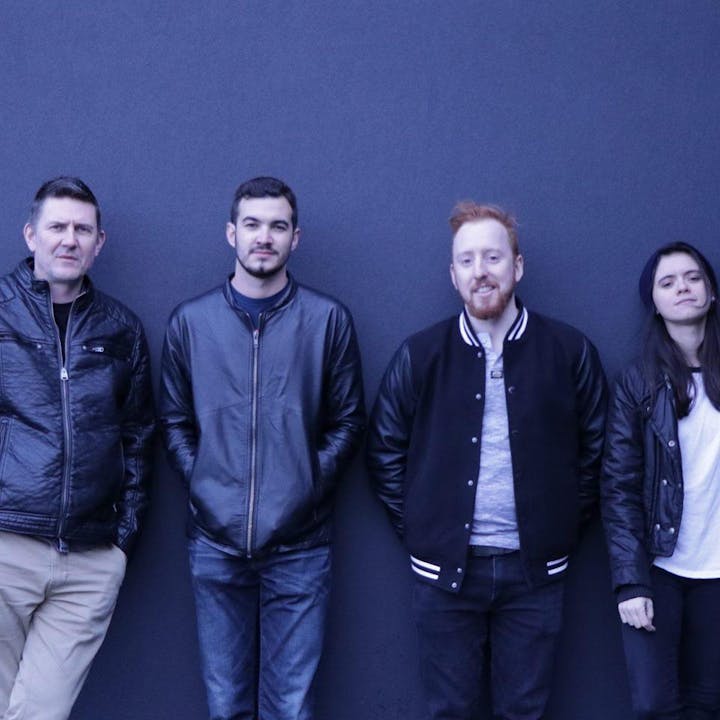 The Fluxes began as solo artist Josh Charbot's follow-up band to Josh Charbot and The Wild Ones, who backed him on his 'Life During Wartime' and 'A Different Shade Of Blue' albums. After a few lineup changes over the summer of 2017, the band became what it is now. Comprised of singer/songwriter and guitarist Josh Charbot, lead guitarist Scott Olgard, bassist Amanda Barbosa and drummer Graham Mackey, The Fluxes play a polished brand of indie rock inspired by everything from the 50s beyond, reminiscent of The Killers, Arkells, Catfish and the Bottlemen, Green Day, The 1975, Kings Of Leon, Oasis, John Mayer and more.