Refund policy
Contact the organizer to request a refund.
Eventbrite's fee is nonrefundable.
Our filthy film festival returns just in time for Pride 2021! Join us for a naughty night of Q/T Black entertainment, cash prizes and more!
About this event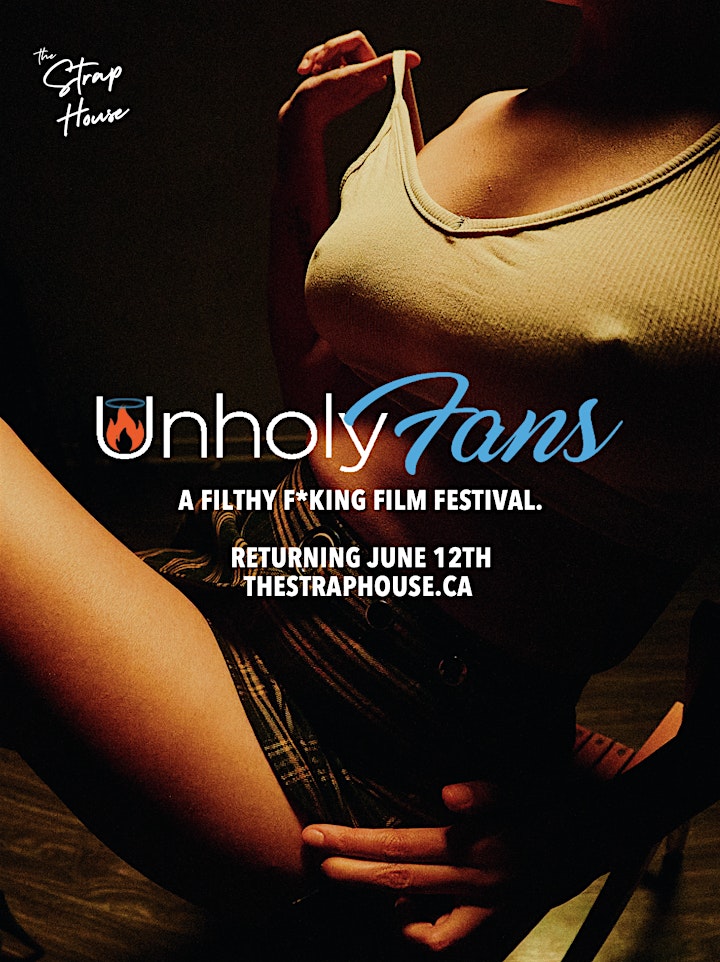 Unholy Fans gave you a Valentine's Day to remember, now we're back for Pride month!
On June 12th at 9pm/est our tasteful but filthy f*king film fest returns just in time for Pride 2021!
Unholy Fans is a queer, Black digital p0rn festival run by and for Black sx workers at The Strap House. We screen submissions from a wide range of Black entertainers- from our filthy, but shy, first-timers, to our seasoned pros ready to get dirty for a good cause! We raise funds for the Black SW Emergency Survival Fund at Maggie's Toronto SW Action Project. Unholy Fans is a proud affliate event of Pride Toronto's 2021 festival lineup.
Interested in submitting a clip to our festival? We accept clubs from Q/T Black artists - learn more about the submission process and get your content in by June 1st at 11:59pm/est.
At Unholy Fans *you* run the show!
You didn't honestly think we'd let you just watch our filthy f*king film fest, did you?
No. You have a job to do.
And it's for charity, so listen good.
We're giving away cash prizes to Black creators at our festival and need your help to choose our winners! This is a p0rn festival where YOU, the fans get to be the judge! Black queer creators from around the world will share their content with you while you help decide who the awards go to!
Our award categories are:
Best Kink
Most Sensual
Best use of Props
Best Solo
Unholiest ;)
The Strap House is Q/T Black $tr!pper Excellence!
We are a queer, Black virtual $tr!p club running monthly shows for Black SW to get paid. The lovechild of Maggie's Toronto and Strapped to, we trap you with fire shows and then show you how to show up for Q/T Black SW!