About this Event
The role of White Matter in Alzheimer's Disease: New insights from Tractography and PET imaging
Major changes of the white matter in Alzheimer's disease (AD) patients have been observed for decades. White matter integrity is however rarely included as a biomarker in models of AD pathological cascade. This presentation will review white matter regions affected by the pathology in comparison to mild cognitive impairment. The fact that white matter changes occur early, in pre-symptomatic phases of AD will be discussed.
Newly developed high-resolution diffusion MRI measures will also be presented in the context of AD, including longitudinal studies. Novel methods of combined diffusion MRI with PET imaging applied to AD cohorts will be overviewed. Combining these two modalities enables among other to assess white matter energy metabolism. Indeed, white matter energy supply is crucial for adequate axonal function and myelin maintenance. And AD is characterized by brain glucose hypometabolism, which is present years before the onset of cognitive decline.
Changes in white matter energy supply associated with cognitive decline will be described. Lastly, rescuing the brain energy deficit is a new therapeutic strategy for AD and its impact on white matter fascicles will be discussed.
Maggie Roy's recent publication in Journal of Alzheimer's Disease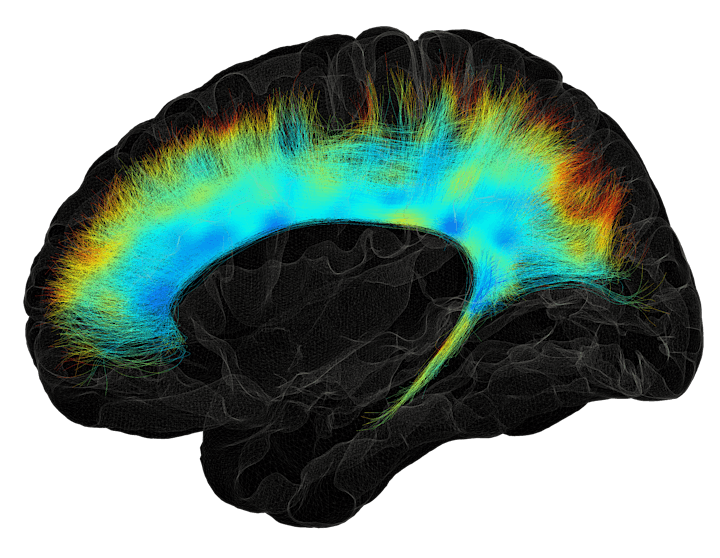 Procedure: October 1st, 2020
- Register to this address if you did not do it before:
https://attendee.gotowebinar.com/register/8295408822050395660
- A few minutes before 11 am (Eastern Time Zone), make sure to verify you can access to the platform properly
- At 11 am (Eastern Time Zone), connect to this address:
https://www.gotomeeting.com/en-ca/webinar/join-webinar
OR check your inbox with the instructions to join the webinar
- Ask your questions in the chat during the webinar or at the end by raising your hand
- The webinar will last 30 minutes and then, a period of questions will follow.