''The Roots of the Turkish Crisis: What happened on July 15th on the Coup a...
Description
"Turkey has arrived at a perilous crossroads. One path could lead to reforms and a healthy democracy with a new constitution, which would safeguard human rights, individual liberties, pluralism, freedom to be openly secular or pious, and freedom of the press. Increasingly autocratic, Erdoğan appears to have chosen another path—Islamist, repressive of religious and ethnic difference, hostile to the West, restrictive of the press, and one where torture of one's political opponents is the norm." Democracy Journal



Join us for a discussion with Professor Sophia Pandya
---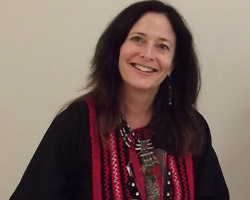 Professor Sophia Pandya is an associate professor at California State University at Long Beach, in the Department of Religious Studies. She received her B.A. from the University of California, Berkeley in Near Eastern Studies/Arabic, and her M.A. and Ph.D. from U.C. Santa Barbara in Religious Studies, with a focus on women and Islam. She specializes in contemporary Islamic movements. She published various scholarly articles, and wrote and co-edited a number of books. She is also an author of the Roots of the Turkish Crisis article recently published in the Democracy Journal where she provides insight into what's brought Tukey to this point – and where it may head from here.