Navigating Mental Health Challenges in the Family
About this event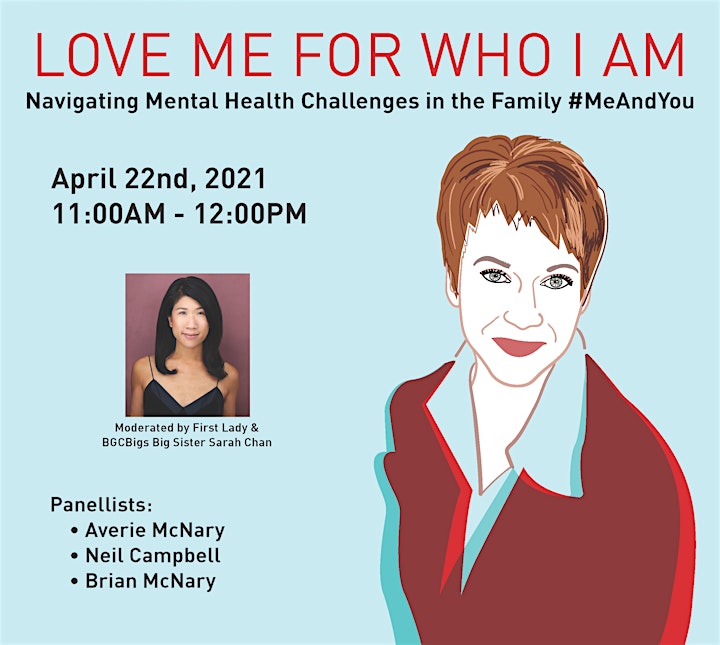 This virtual speaker series, moderated by Sarah Chan, focuses on lifting the stigma and navigating mental health challenges in the family. Members of our speaker panel have gone through their own mental health journeys and are eager to share their unique experiences about the importance of well-being within the family.
Moderator:

Sarah Chan (MA) is a musician, teacher, social advocate, and mother of two. As a social advocate, Sarah founded and chairs Dentons Make Your Mark: United Way's youth activation program. She also co-chaired United Way's campaign cabinet from 2016-2018. Sarah is a mentor with BGCBigs; an Honorary Patron for YESS; and a public speaker focusing on community change and youth and women in leadership. Sarah loves to dabble in the performing arts. She is one half of mèi mèi, a ukulele duo. She also races sailboats and rides bikes.
Panellists:
Neil Campbell, who at the age of nine, was molested by a trusted neighbor, the abuse continued for a year. He followed the path of many survivors including depression, substance abuse and attempted suicide. By sharing his story, Neil hopes to let other men and boys know they are not alone, and help is out there.
Brian McNary, who was diagnosed with schizophrenia in 2014 and struggled in his early twenties dealing with addiction, depression and isolation which led to homelessness. Brian has spent the last four years as a support worker, assisting others with mental and physical conditions and volunteering his time to enrich the community. You can find his story, listen to his music, and read his poetry and thoughts about life at www.brianmcnary.com.
Averie McNary has spent 30+ years as a lawyer and policy maker, she has three post-secondary degrees, and a couple of decades experience as a mom to three active sons (including Brian)... and she thought she knew it all. But then came a some very unexpected years of trial, error, and a whole lot more learning and experience – specifically about serious mental illness and how family and community can support the person dealing with it on their recovery journey.
Presented By:


Thank you to our partner: