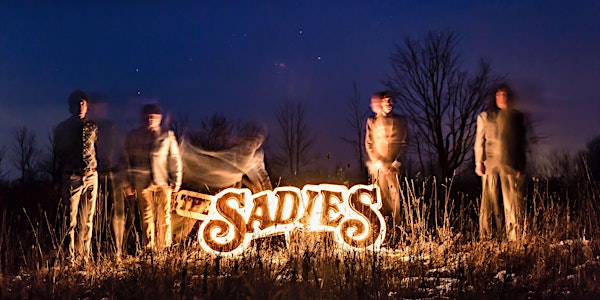 The Sadies
When and where
Location
Donaleighs Irish Public House 28 Dunlop Street East Barrie, ON L4M 1A3 Canada
Description
The Sadies at The Temple Lounge. A rare Barrie appearance for the acid-folk-country veterans...featuring songs from their latest and 10th album, Northern Passages.
Is it fair then to call Northern Passages their masterpiece? Yes, at least until the next album comes along. Recorded in the basement of Dallas and Travis' parents' home north of Toronto over the winter of 2015, the familiar surroundings and lack of distractions resulted in a consistent feel, despite the eclecticism at the heart of The Sadies' sound. The psych-folk flourishes on tracks such as "Riverview Fog" are no mere homage; this is the sound of our inscrutable world, and how we manage to survive in it.
The Sadies are a band that fans cling to like a closely guarded secret, with each new release fulfilling the promise to reach further, for all of our sakes, not just their own. With Northern Passages, the time has come to make room for more on this wild acid-folk-country-punk trip, and trust me, we'll be better off because of it.