Private Event: We gather again at the Safari Lounge - Smoke Break Jam sessions: Art + Drums + Ecstatic Dance + Global Tribal Grooves!
About this event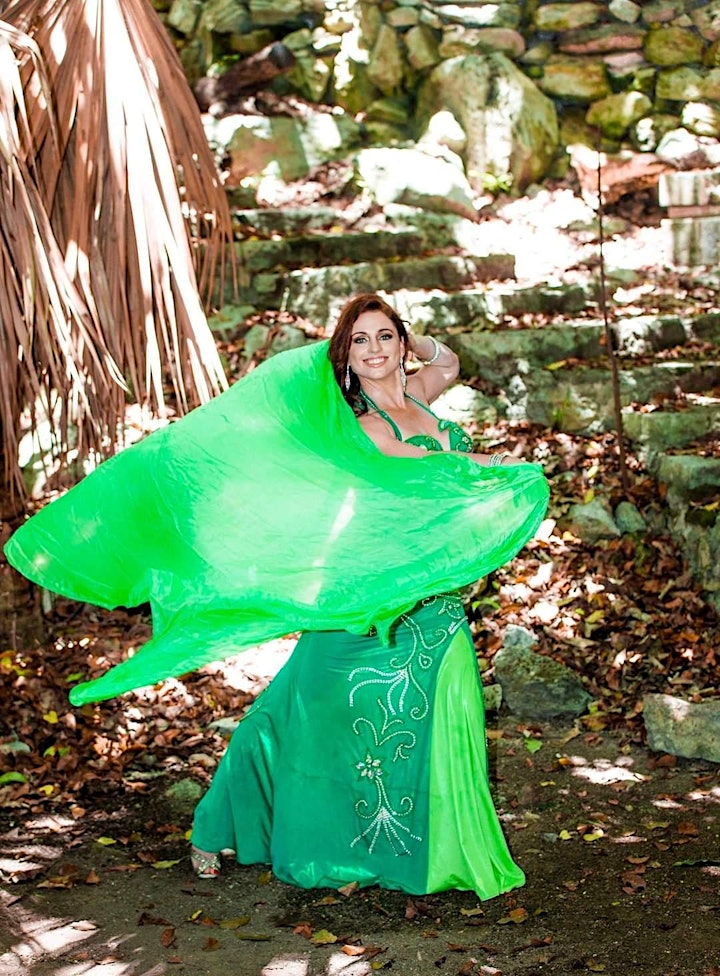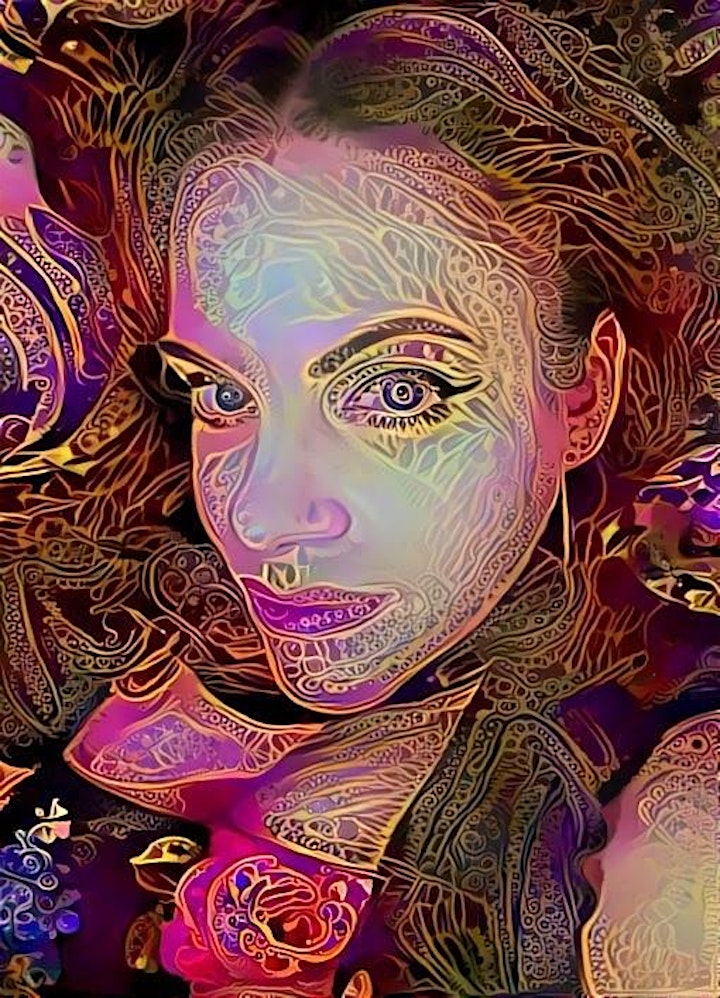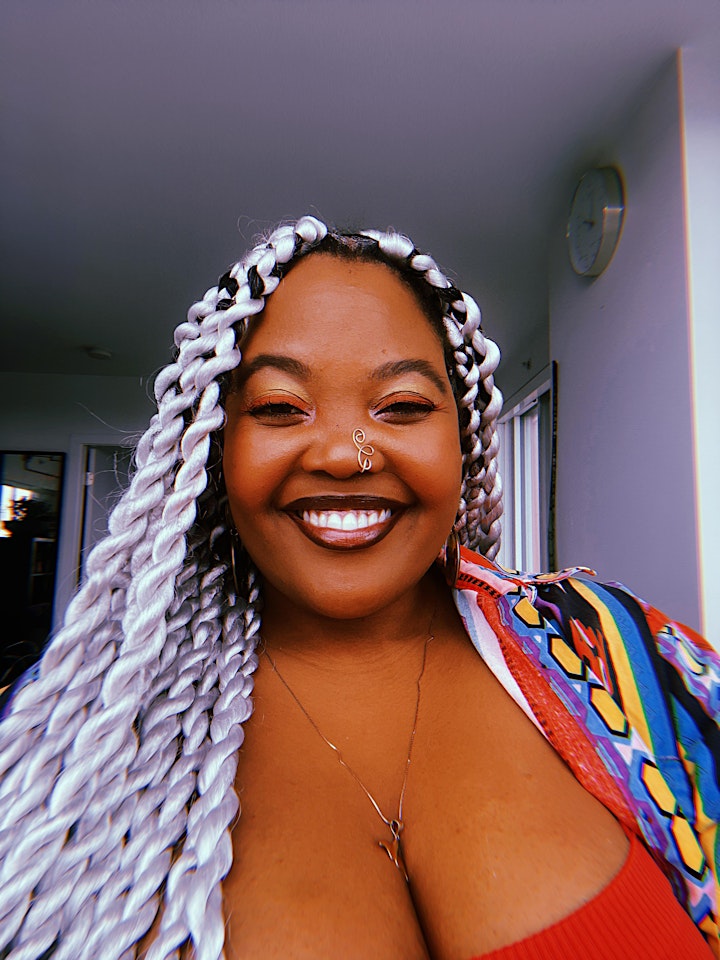 The Safari Lounge
==========================================================
What to expect:
==========================================================
Visual Live Art: Paris Evie
Doors: 8:00pm
8 :00pm - 9:00pm
Drum class - Tiriba, KouKou, Sinte Practice
9:15pm - 10:00pm:
Global Tribal Grooves, Afrobeat, Afrohouse, Gwok, Reggaeton: GreenEyedLion with percussion
10:00pm - 10:10: Spoken word by: Palesa (IG: @imbali_blooming)
10:30pm - 11:00pm: Belly Dance Performance by Jessica
11:00pm - 1:00am: GreenEyedLion with percussion
Artist BIO:
================================================================
Jessica:
======
Bellydance Performance
Radiant, soulful, and highly energetic, Jessica is a professional Vancouver bellydancer who brings joyful entertainment to create an upbeat, fun and interactive experience for guests. She's available for restaurant shows, weddings and special events.
Bookings: www.jessicabellydancer.com
Paris Evie:
========
Visual Art
Evie graduated from Emily Carr, then proceeded to study painting, sculpture and opera in Florence, Italy completing a Post-Baccalaureate program. She has worked as a scenic artist for X-files, film and numerous theatre productions at the Vancouver Playhouse. She currently designs granite and bronze cemetery headstones. Evie is a singer and multi-instramentalist in a few Vancouver bands.
Palesa (they/them):
===============
Spoken Word
Born and raised in Soweto, Johannesburg, South Africa. They are a Tswana-speaking, Queer, Black poet, writer, creative and singer. They are inspired by the beauty in the world and use language to spread joy, love and compassion in to the world.
Green Eyed Lion
============
Afrobeat, Afrohouse, Tribal house, Arabesque, DnB - Ragga Jungle
GreenEyedLion a.k.a Osman Okey brings elements of all his travels around the world (Nigeria, Turkey, U.K., New Zealand, Brazil and Canada) to his music and mixes. This includes percussion. His Safari Nites events also promote these genre (Afrobeat, Afrohouse, Amanpiano Tribal house, DnB Ragga Jungle) of music.
Originally from Nigeria. Studied and lived in Turkey where he commuted to and from the U.K. on school holidays visiting the SOHO and East London clubs.
These commutes led to his immersion in the punk rock and DnB culture (appearing as DJ blacKIWI for Ragga Jungle sets – DnB).
He moved to New Zealand after obtaining a BSc in Computer Engineering. In 2003, while in New Zealand, he saw an opportunity based on the lack of African or World music in the downtown clubs and created the SAHARA NIGHTS series at a Cuban club called Descarga Cubana on busy Karangahape Road, Auckland. He began his stint on controllers here spinning in collaboration with drummers.
He then emigrated to Canada in 2006 where he focused on elevating West African percussion at first, in order to align with the birth of his newest offspring - SAFARI NITES - series which began on May 23 2019. This included AFRO-CENTRIC art (Masks and other artifacts) and music to match the mood.
You can expect to dance your feet off as the GreenEyedLion takes you on a mesmerizing journey through Africa, the middle east, Europe and beyond with a sprinkle of HOUSE MUSIC here and there!!

FB: @okeyosman
IG: @greeeyedlionos, @safarinites