Reaching Your Everest – A Sales Journey is for bold technology leaders redefining or refreshing your growth strategies.
About this event
There's a new buyer's profile in big companies.
Would you like to understand the many roles of buying team members?
Interested in avoiding procurement gotchas?
Could your business benefit by knowing the new challenges of the C-Suite after COVID (and how your business can meet those needs)?
If you are aiming for bigger and more sustainable deals, you belong in this webinar.
Climbing Everest is such a wonderful metaphor for our sales journey.
Common reasons people fail to reach Everest are :
surprise weather changes, crowds (competition), readiness and fitness, a solid plan, teamwork development, wrong tools, lack of oxygen and timing.
This isn't too far off what we might experience in our sales journey to win big deals!
You will leave the webinar with:
A toolset to assess each player on the buying team of your dream prospect.
An understanding of procurement teams
Kim Caves' buying team matrix
An invite to CATA's sales experts' SLACK Channel.
Join us on Aug 18 at 1 pm ET to continue our journey: Reaching Your Everest — A Sales Journey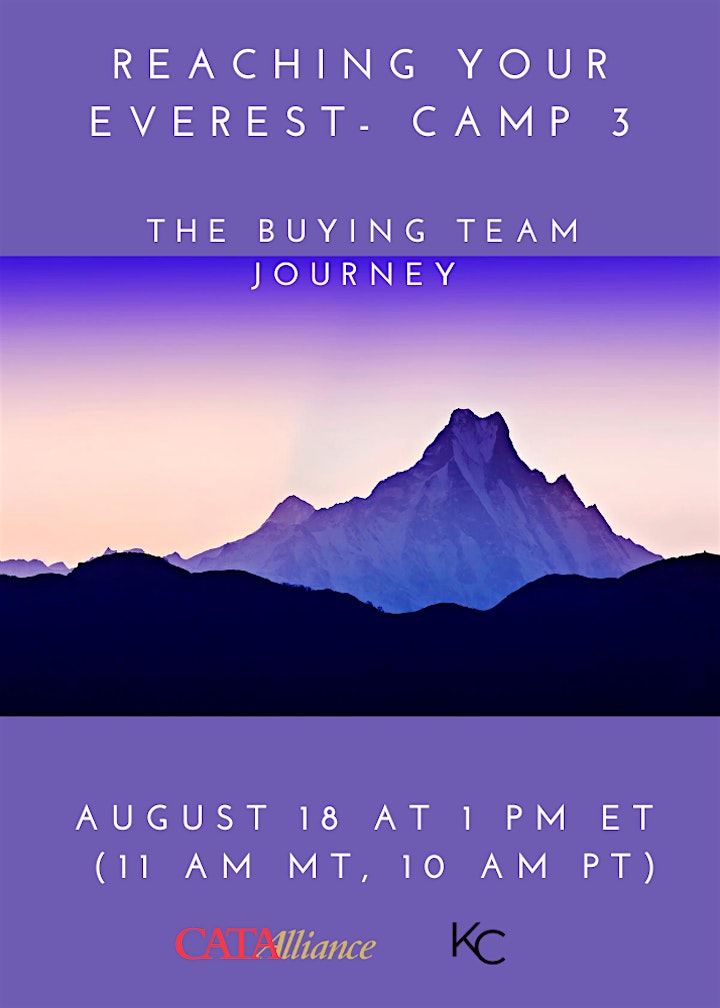 In Camp 2 we mapped out the relationship route. Contact Kim Caves to get your free prototype question kit.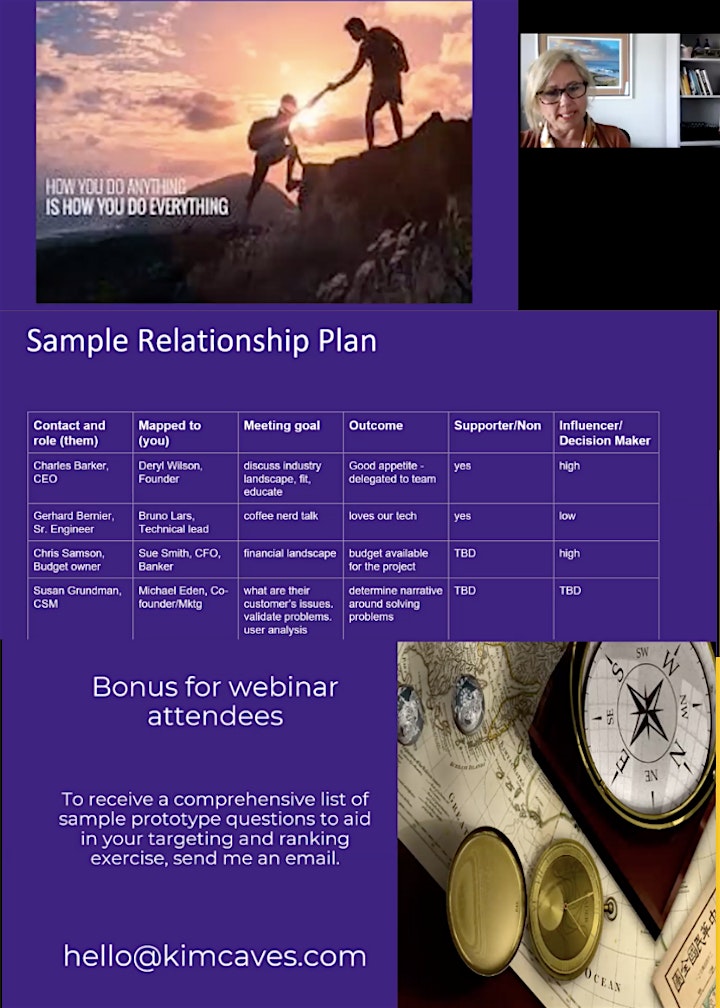 Organizer of The Sales Team Journey - Reaching your Everest (Camp III)
We are
C-SuitelLeaders accelerating the adoption and export of emerging technologies and intellectual property.
Our mandate is growth
To connect market demand with science and technology driven companies, research institutions, talent, & non-profits. The Alliance enhances private and public policy collaboration and amplifies the Canadian Technology brand.
We believe in Canada's world class innovators, our leadership in science, research and development and the potential for greater commercialisation of Canadian technology.

Contact: CATAAlliance CEO, Suzanne Grant at email suzanne.grant @ cata.ca, website: www.cata.ca, for commercialization, market research, networking, events, access to other associations, and professional development, across the nation.
Join us here:
http://www.linkedin.com/groups/Canadian-Advanced-Technology-Alliance-CATA-37239/about