The Salvation Army BC Division proudly presents 'Join the Conversation'
Join us for a live interactive panel discussion and learn how your donations are making a difference.
About this event
On Tuesday, October 20, 2020 a live interactive panel discussion with three Salvation Army leaders from across the province is taking place.
Join us to hear these visionaries speak on how COVID-19 has affected their community and how they have adjusted and responded. And stay tuned for the question and answer period afterwards.
The importance and impact of your support is even greater today; enabling us to continue serving those in need on the frontlines. Because of your help, we will all get through this, and we thank you for standing with us.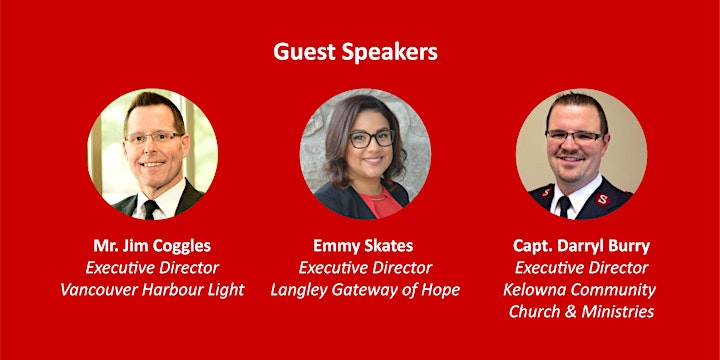 Organizer of The Salvation Army BC Division proudly presents 'Join the Conversation'