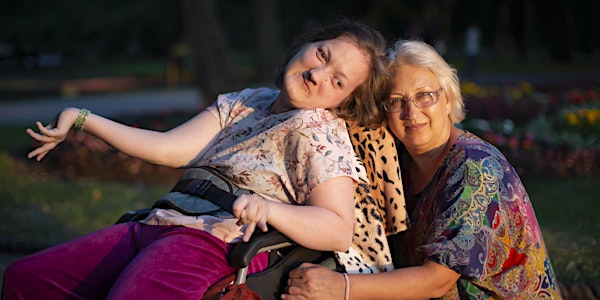 The Scale Program: Strategies for Caregivers Mental Wellbeing (Session 2)
SCALE Program (Support for Caregivers Awareness, Learning, Empowerment) nurtures mental health and wellness for caregivers
About this event
The SCALE Program aims to empower caregivers with practical information and skills to focus on their own mental health and well-being. Participants will receive strategies, tools, and resources to better cope with difficult caregiving emotions.
Our Program
Weekly Psychoeducational Webinars
Webinars are divided into two 4-week sessions, see session 2 topics listed below.
You can sign up for the entire session or individual weeks, depending on your availability and/or interest.
Watch live or recorded. All live webinars have been recorded and will be posted exclusively on the Ontario Caregiver Organization YouTube channel after the live event. Only registered participants will be emailed a link after the webinar.
Online Group Coaching and Individual Counselling
Counselling is free and confidential as well as optional to register for.
Spaces are limited, and registration is based on a first-come, first-served basis.
To receive the maximum benefit from the group and individual counselling, it is highly encouraged to also take part in the weekly webinars.
Registration
A zoom link to join live will be emailed to those who register.
An online booking link will also be sent to everyone who registers with the opportunity to register for group and/or individual counselling through Dynamic Health.
Other Information
For more information, please visit The Scale Program on our website.
Please contact info@ontariocaregiver.ca with any questions about participating in this webinar.
This program is brought to you in partnership with the Ontario Caregiver Organization and Dynamic Health.
Please note that all live webinars are from 12 p.m - 1 p.m Eastern Time
SESSION 2: STRATEGIES FOR CAREGIVERS MENTAL WELLBEING
The following topics will be explored each week:
Week 1: Become a Mindful Caregiver (November 2nd)
Explore the seven attitudes of mindfulness and how this can be integrated into your caregiving relationship.
In this session, we will explore practical suggestions to activate your parasympathetic nervous system to trigger a state of relaxation, while learning mindfulness-based exercises you can easily do at home as a caregiver. We also learn and unpack the seven attitudes of mindfulness to help you within your caregiving relationship: (1) non-judgement, (2) patience, (3) A beginner's mind, (4) trust, (5) non-striving, (6) acceptance and (7) and letting go.
Week 2: The Self-Compassionate Caregiver (November 9th)
Manage your inner critic through developing your soothing self.
In this session, we will learn how to utilize the mind-body connection to bring relaxation, self- compassion, and overall mindfulness to our experiences. There is significant research demonstrating the positive impact of practicing mindfulness techniques on one's emotional health and ability to cope with ongoing stress. Together, we will explore the meaning of self-compassion and its three components: (1) notice your suffering, (2) treat yourself with kindness and (3) remembering that you are human. You will walk away with practical tips and strategies to incorporate self-compassion into your life and caregiving role.
Week 3: Find Your Caregiving Strengths (November 16th)
Explore the top attributes and resources that you already possess that enable you to succeed in your caregiving role.
In this session, you will learn about your own character strengths, understand how they impact your caregiving role, and learn how to maximize these strengths to bring about hope and well-being. You will learn about the 24-character strengths in the Values in Action Model and understand how we can overuse or underuse them. You will have the opportunity to take a free survey to discover your own character strengths based on the science of well-being and learn how your strengths can empower you within your caregiving role. You will also learn how to start noticing strengths in others, particularly your care recipient, and how this can impact your relationship.
Week 4: Time for Self-Care while Caregiving (November 23rd)
Explore strategies on how to integrate psychological and physical tools to manage your mental health daily.
In this session, you will learn the concept of self-care and the repercussions of not prioritizing some time for yourself as a caregiver. Together, we will explore the ABC's of self-care, as well as, its five dimensions and suggestions to improve each dimension: (1) professional self-care, (2) spiritual self-care, (3) social self-care, (4), emotional self-care and (5) physical self-care. Strategies and tools presented are based on Motivational Interviewing skills, health coaching techniques and integrative health assessment quizzes.
Our Speakers
Shoshana Kulik (MSW RSW) is a Registered Social Worker who provides psychotherapy to individuals and couples at Dynamic Health Collaborative in North York. Shoshana has provided support to caregivers through the SCALE program since fall 2020. She works compassionately to help caregivers feel supported and has a strong awareness of the physical and emotional challenges that caregivers experience. She has run many support groups, including those for individuals struggling with grief and for those impacted by a loved one's illness. Shoshana utilizes the strengths-based model which capitalizes on a client's strengths to foster growth, as well as a solution-focused approach. Her history of being a spiritual leader can help those who appreciate spirituality to find strength from the spiritual to help deal with challenging times.
Naomi Levine (MSW RSW) is a Registered Social Worker who provides psychotherapy to individuals, families, and groups at Dynamic Health Collaborative in North York. She has worked in youth corrections, a trauma program for children, youth and their families, and, currently, practices trauma-informed psychotherapy with adults and families. She has been an intersessional lecturer at McMaster University, teaching Mindfulness and Cognitive Therapy to undergraduate students. She also supervises graduate students who are completing their clinical internships. Naomi completed her master's degree in Social Work at the University of Toronto in 2008. Naomi brings curiosity and compassion to her work with caregivers, giving them the space to explore their struggles and cultivate self-compassion and effective self-care.
Malki Nadoff (AAPC CMCC) is a Certified Coach and Counsellor providing relationship and emotion coaching at Dynamic Health Collaborative in North York. Malki has personal experience caring for aging parents who struggled with Alzheimer's Disease and other complex medical issues. Using both positive psychology and a goal-oriented approach, Malki helps caregivers navigate the difficulty inherent in caring from aging parents. She works with compassion and sensitivity helping caregivers acknowledge and appreciate the rewards that can come with caring for one's parents. She is also a speaker at non-profit events empowering individuals to work through difficult family dynamics
About the organizer
If you support someone in need and feel anxious and overwhelmed with your caregiving responsibilities, you're not alone. The Ontario Caregiver Organization (OCO) exists to support Ontario's 4 million caregivers; ordinary people who provide physical and emotional support to a family member, partner, friend or neighbour. We support caregivers by being their one point of access to information, so they have what they need to be successful in their role.
Working collectively with caregivers, healthcare providers and other organizations, OCO draws on the variety of work that is currently being done to ease caregiver burn-out and improve the caregiving experience. We find ways to make existing services more broadly available so all caregivers, regardless of age, disease, diagnosis or location can access support. Where there are gaps, we work with caregivers and like-minded partners to find new and creative ways to fill them.
Si vous soutenez une personne qui est dans le besoin et que vous vous sentez anxieux et débordé par vos responsabilités d'aidance naturelle, vous n'avez pas à y faire face en solitude. L'Organisme de soutien aux aidants naturels de l'Ontario (OSANO) a pour mission de soutenir les 4 millions de personnes aidantes naturelles à travers l'Ontario: des personnes ordinaires qui apportent un soutien physique et émotionnel à un membre de leur famille, un conjoint, un ami ou un voisin. Nous soutenons les aidants en étant leur guichet unique d'accès à l'information, afin qu'ils aient ce dont ils ont besoin pour réussir dans leur rôle.
En collaboration avec les personnes aidantes naturelles, les prestataires de soins de santé et autres organisations, l'OSANO s'appuie sur la diversité des travaux en cours pour atténuer l'épuisement des aidants et améliorer l'expérience des soins. Nous trouvons des moyens de rendre les services existants plus disponibles afin que tous les aidants naturels, quels que soient leur âge, leur maladie, leur diagnostic ou leur lieu de résidence, puissent avoir accès à du soutien. Lorsqu'il existe des lacunes, nous travaillons avec les aidants naturels et des partenaires aux objectifs similaires pour trouver des moyens nouveaux et créatifs de les combler.