Many know that sugar can wreak havoc on adults, few realize how uniquely harmful it is to the growing livers, hearts, and brains of Children
About this Event
Dr Michael Goran and Dr Nicole Avena are both experts on the effects of sugar on the developing brain. Did you know that sugar can affect a children's neurological development from womb to adulthood onwards?
Dr. Nicole Avena is a research neuroscientist and Dr. Goran is a child nutrition expert. Both will share how sugar can impair a child's cognitive abilities, memory, mood and can predispose a child to addictive eating as well as other addictive behaviours.
The news is dire, but there is also plenty of hope. We can prevent, address, and even in many cases reverse the effects of too much sugar.
In this Q and A, we will also discover some techniques and strategies on how to curb a child's appetite for sugar. If it is possible to eat sugar safely, these specialists can tell you how to sweet proof your family life, especially in light of the upcoming food holidays like Halloween and Christmas.
If you have a young person in your life, join us for a Free Virtual Webinar with two child-nutrition experts. Drs Goran and Avena are also devoted parents; they know the struggles of trying to manage sugar in our sugar-ladden world.
Join us virtually on Sunday Oct 25th 3 pm ET with Dr Nicole Avena and Dr. Michael Goran. Hosted by Vera Tarman, MD. This is part of the I'm Sweet Enough: Sugar Free for Life podcast series.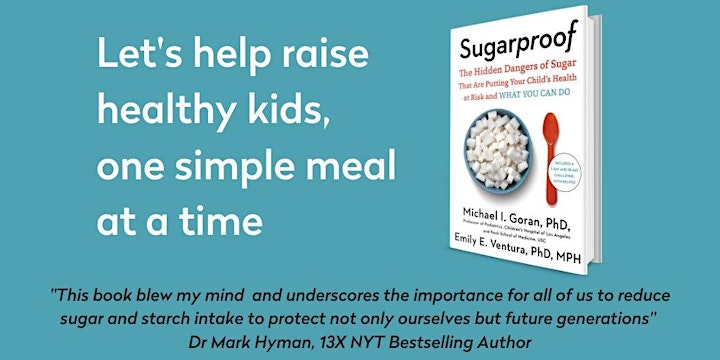 Dr. Michael I. Goran
Author of Sugarproof: The Hidden Dangers of Sugar that are Putting Your Child's Health at Risk and What You Can Do
About Sugarproof: How to raise healthy kids in today's high sugar food environment, teach them to self-regulate sugar intake, and enjoy good food and good health for years to come.
Dr Goran is a Professor of Pediatrics at The Children's Hospital of Los Angeles, which is affiliated with the Keck School of Medicine at the University of Southern California.
He is Program Director for Diabetes and Obesity at The Saban Research Institute and he holds the Dr Robert C and Veronica Atkins Endowed Chair in Childhood Obesity and Diabetes. Dr Goran also serves as Co-Director of the USC Diabetes and Obesity Research Institute. Dr Goran is a native of Glasgow, Scotland, and received his Ph.D. from the University of Manchester, UK (1986) prior to postdoctoral training in the US (1987 to 1991). He previously served on the faculty of Medicine at the University of Vermont (1991 to 1994), the Department of Nutrition Sciences at UAB (1994 to 1999), the Department of Preventive Medicine at USC (1999 to 2018) prior to joining Childrens Hospital of Los Angeles.
" Dr. Michael Goran trained as a biochemist and has morphed into a pediatric nutrition research powerhouse. His research elucidates how sugar can derail the process of healthy growth and development and he has developed effective ways for reducing sugar consumption in childhood." Robert Lustig, MD, MSL, Emeritus Professor of Pediatrics, UCSF, and author of "Fat Chance" and "The Hacking of the American Mind"
Dr. Nicole Avena
Author of Why Diets Fail , What To Feed Your Baby And Toddler, What To Eat When You're Pregnant and Hedonic Eating.
An expert in diet during pregnancy and baby, toddler, childhood & adult nutrition.
Dr. Avena is a research neuroscientist, author and expert in the fields of nutrition, diet and addiction. She received a Ph.D. in Neuroscience and Psychology from Princeton University, followed by a postdoctoral fellowship in molecular biology at The Rockefeller University in New York City.
She regularly appears on tv and radio and speaks at universities, government agencies, schools and special interest groups about her research on food, addiction and nutrition throughout the lifespan. She has appeared on the 'Doctor Oz Show' & 'The Doctors' and at numerous formal events around the country. Her wellness-series talks are designed for non-scientist audiences interested in improving health and learning about the science to do so.
"You can kick the sugar, and Dr. Avena's plan is going to help you do that"~ Dr. Mehmet Oz, Host of The Dr. Oz Show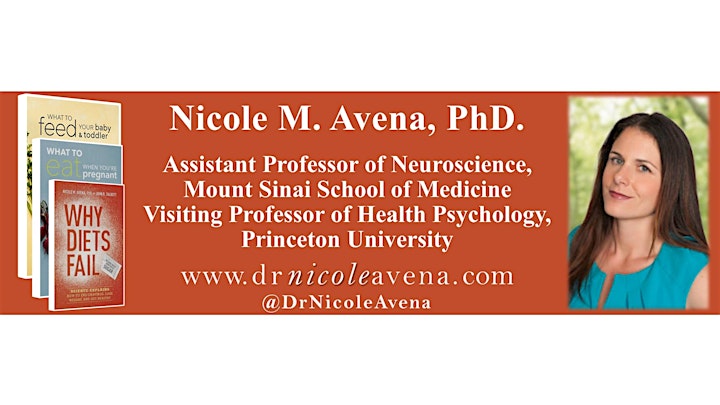 Hosted By: Dr. Vera Tarman, MD
Author of FOOD JUNKIES: Recovery From Food Addiction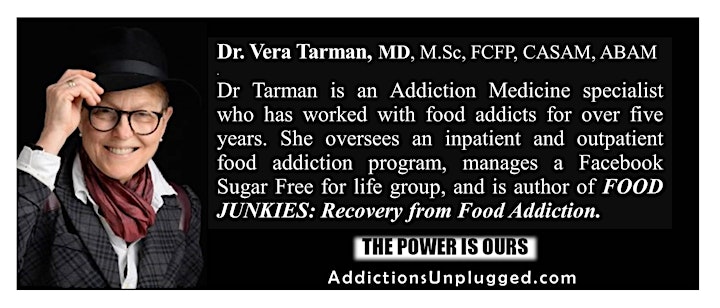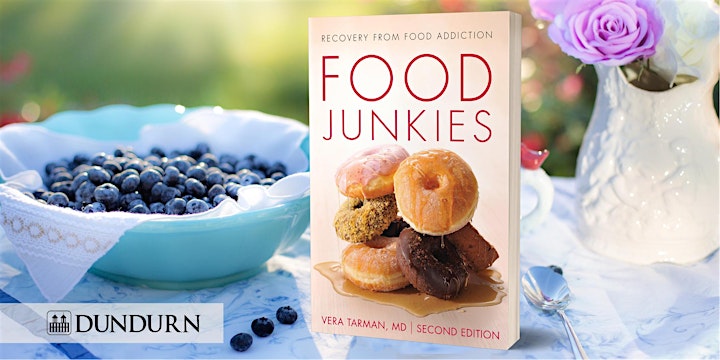 The Second edition of Food Junkies: Recovery from Food Addiction
In a very reader-friendly way, Food Junkies covers the updated science of sugar and food addiction: Learn how – and why – some foods are as addictive as cocaine. See if you are just an emotional comfort eater or a binge eater or if you are on your way to becoming a food addict.
Food Junkies is full of stories of actual food addicts at various stages in their struggle.
Available on Amazon.com and Amazon.ca or on Audible