Description
Earn continuing education credits!
Join the ROXUL Building Science, along with Henry, Carter Architetural Panels and Alucoil to discuss and share in resolving common problems related to building design and construction. This full-day seminar will provide 6 CONTINUING EDUCATION LEARNING UNITS and will review the following learning objectives:
Understand key building science principles related to a building enclosure's function and components.

Recognize and apply critical design principles and strategies to improve building enclosure performance.

Understand the in-situ performance of building enclosure materials and systems.

Gain awareness of emerging issues and trends in building enclosure design that may influence design decisions and building performance.
Featured Speakers:
---


Joseph Lstiburek, Ph.D., P.Eng.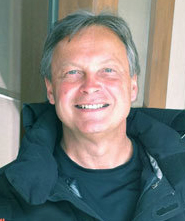 Joe Lstiburek is principal of Building Science Corporation. He is a building scientist who investigates building failures and is internationally recognized as an authority on moisture-related building problems and indoor air quality.
He is an Adjunct Professor of Civil Engineering at the University of Toronto and the past chairman of ASTM E-241 – Increasing the Durability of Building Assemblies from Moisture Induced Damage. Dr. Lstiburek is an ASHRAE fellow and a contributor and reviewer for Chapters 21 and 22 of ASHRAE Fundamentals.
Christine Cronin, M.Arch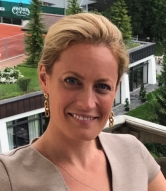 Christine Cronin works with developers, contractors, and architects to mitigate the risk of technical failures in new construction. Ms. Cronin is well-versed in both commercial and residential design, reviewing drawings and making recommendations that promote appropriate water control, air control, energy efficiency, constructability, and durability.

Ms. Cronin is Secretary and a voting member of ASHRAE Technical Committee 1.12, Moisture Management in Buildings, and a member of the Northeast Sustainable Energy Association (NESEA).
Tony Crimi, P.Eng, MASc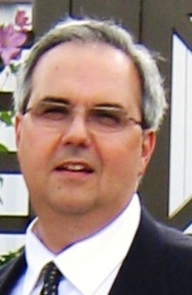 Mr. Crimi is a Registered Professional Engineer, and founder of A.C. Consulting Solutions Inc., which specialize in Building and Fire related Codes, Standards, and product development activities in the US, Canada and Europe, providing services to manufacturer's and industry associations in advocating for approval and safe use of materials and product, and for their Code recognition.
Prior to founding ACCS in 2001, he spent over 15 years in the area of Codes, Standards, Testing, and Conformity Assessment with Underwriters' Laboratories of Canada, where he held the positions of Vice President & Chief Engineer.
Mr. Crimi participates in a wide range of Codes and Standards development activities in Canada, the US, and Europe, and is an active participant and member of the International Code Council, NFPA, ASTM, ULC, UL, IEC & ISO Codes and Standards development organizations. He is also member and immediate past-Chair of the National Building Code of Canada Standing Committee on Fire Protection, and is currently Chair of the Ontario Building Code Energy & Water Conservation Advisory Council.
Agenda
---
7:30 am Registration & Breakfast
8:30 am Welcome & Introductions
8:40 am - 10:00 am Building Science Fundamentals
10:00 am - 10:15 am Break
10:15 am - 11:15 am Building Enclosure Design Principles and Strategies
11:15 am - 11:30 am Break
11:30 am - 12:30 pm Designing Assemblies for Fire Resilience
12:30 pm - 1:15 pm Lunch
1:15 pm - 3:15 pm Building Enclosure Detailing and Specifications (Rotating Sessions)
3:15 pm - 3:30 pm Break
3:30 pm - 5:30 pm Southern Climates Design Issues & Trends
5:30 pm - 7:30 pm Social & Networking Gathering
---


About EDC Days
EDC Days bring leading building science and building performance experts to cities across North America to share their insights with architects, designers, and specifiers. Don't miss these other EDC Day Events:
September 21, 2017 - Chicago, IL