Description
The Science Behind Success:
Accelerate Your Leadership
"The Science Behind Success is a secret weapon that will fast track your career trajectory".
Gavin Harrison - Co-Founder, Compello Consulting Inc.
How can high performance athletic principles and cutting-edge science help you stand out in a competitive field?
Learn the simple method that has helped thousands of young professionals and leaders take their career to a new level.
When we equip you with both the foundational skills and the essential mindset for leadership early in your career, it separates you from the pack, accelerates your leadership journey and will prepare you to influence others within the business.
You will accelerate your career path by learning our science-based approach taught to executives and teams around the world to build strong cultures and increase performance.
In this event, you will answer questions like:
>> What leadership skills should I learn to master early in my career?
>> How do I achieve great results and become a lynchpin within the business early on?
>> How do I influence like a seasoned leader, right now?
>> What is the ONE thing I can do right now to accelerate my career?
You will also:
>> Learn the SCIENCE behind growth, influence and performance
>> Learn a simple and highly effective method that HIGH PERFORMANCE athletes use to accelerate their development
>> Explore the ESSENTIAL mindset and tools to take control of your career
Check out this video to learn more
Who is this for?
This event is geared towards individual contributors, those new or entering the workforce, and early-stage or aspiring business leaders who want to accelerate their career.
Your speaker
Jayson Krause is an international speaker, organizational consultant and business leader. He is a former Canadian national champion in bobsled and author of the award winning book 52 People. Jayson has been an executive with the world's largest coach training company and has worked with business leaders and teams across Asia, Europe and North America to redefine and accelerate leadership in organizations.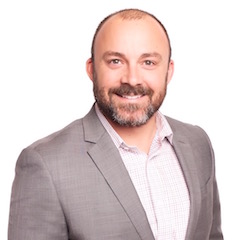 *Doors will open for networking at 6:30 and the presentation will begin at 7:00 pm.