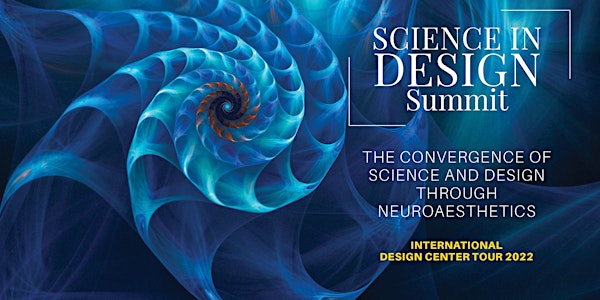 The Science in Design Summit International Tour: Las Vegas Market
"Architects and designers have a greater ability to improve public health than medical professionals" - Dr. Claudia Miller, U of Texas
When and where
Location
Las Vegas Design Center 495 South Grand Central Parkway Las Vegas, NV 89106
Refund Policy
Contact the organizer to request a refund.
Eventbrite's fee is nonrefundable.
About this event
Science in Design Summit: Discover How Neuroaesthetics, Cognitive Architecture and Biophilia Promote Health Based Design...
6 CEUs apply - Self Directed

BENEFITS TO DESIGNERS AND ARCHITECTS:
Be the first in your market to:
- Improve the health of your clients by executing cutting edge science and technology
- Learn what to ask and how to approach your clients as you provide the healing benefits of fine design.
- Apply fresh knowledge of how our environment, our personal ecosystem, acts on our bodies and minds
- Align your design firm with the country's leading science and medical authorities from Johns Hopkins School of Medicine, Boston Architectural College, University of Texas, University of Oregon and more.
- Enhance the value of your design practice
- Validate what you already know...you improve the health of your clients with beauty and fine design. Science now proves it!
BE THE FIRST TO KNOW
The Science in Design Summit will be recorded and available to attendees following the summit.
The Science in Design Summit offers these exclusive seminars:
DATES:
SUNDAY, JULY 24 - 2 Sessions
$40
11:00AM:
The Science in Design with Mike Peterson, Co-Founder Science in Design Summit
The NEED for beauty and design is encoded in our DNA; Health benefits of fine design; Marketing your ability to improve health
12:00PM:
Designing for the Subliminal Brain: Architecture and Design + the 21st Century Paradigm Shift with Ann Sussman, Professor Cognitive Architecture - Boston Architectural College
Learn about the design shift of the last 100 years; the Age of Biology; Use eye-tracking to guide design
MONDAY, JULY 25 - 2 Sessions
$40
3:00 PM
Beauty, Neuroscience and Architecture: How Classic Patterns Align with Beauty to Improve Health with Don Ruggles, Architect, Author "Beauty, Neuroscience and Architecture"
Learn the historic influences of classic patterns; Facial patterning; Why and how beauty heals
4:00 PM
The Power of Nature and Sustainability in Design with Mark Phillips, Phillips Collection
Learn how nature provides the design inspiration for improved health at home. Why is it important to fully sustain what nature provides us.
5:00 PM
Cocktail Event - Phillips Collection Showroom, "Conversations with Science in Design"
Meet the speakers and network with industry professionals. Together we are changing the interior design profession. Chat with the Science in Design organizers to learn how you influence the health of your clients!
TUESDAY, JULY 26 - 2 Sessions
$40
10:00AM
Biophilia: "The Human NEED for Nature with Mike Peterson
We ARE nature, The healing benefits of biophilic design, multiple scientific and medical studies, The power of fractal beauty, applying biophilic design
11:00 AM
The Human Color Experience with Benjamin Moore
Explore the physical and emotional responses to color that shape our color preferences Learn how the eye and brain process color; Identify the elements that create emotional reactions to color.
Mike Peterson, President of Visionary Design Marketing, and co-producer of the summit says, "Science is leading the way to helping the design industry better understand its ability to improve health. Yes, improve health. It's a game changer".
Mr. Peterson is partnering with Linda Kafka, Producer of the LivABLE Design Summit, Toronto, Canada, to advance the cause of health-based design.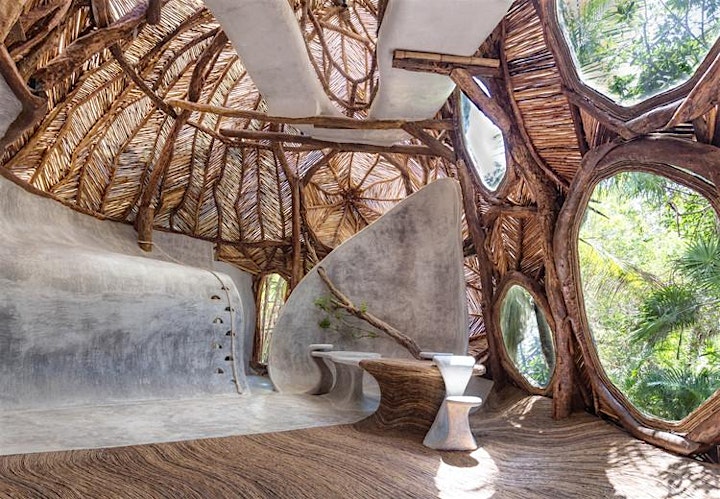 Is it Science? Art? Design? Or is it...... the Science in Design?
THE SCIENCE IN DESIGN FACULTY:



We are proud to work alongside leading brands to bring you this exclusive event. Thank you to our brand partners for making this event possible: