Description
Welcome to hEr VOLUTION's FUN workshop from our series of workshops designed to empower, educate and feed the curiosity of girl and young women's thirsty minds.
These workshops are intended to spark an interest for Science, Technology, Engineering, and Mathematics (STEM) in young women, ages 7-15 years. Workshops will involve hands-on learning, led by professionals and innovators in their field, with students being motivated to consider STEM as an exciting educational and/or career option. With advanced insights into the fundamentals of STEM-based topics, our goal is for students to feel engaged and to take away valuable resources including access to a network of potential mentors.
On August 24, 2013 we will be running a hands-on and interactive session for girls 11 and up. During this session, Krista Urchenko will be giving a clear understanding of the science of cures and the young girls will walk away with a better understanding the following questions:
How is disease research conducted?

How do researchers find cures for diseases?

What's actually in a vaccination and how does it work?
Krista is currently a Medical Laboratory Science student at The Michener Institute of Applied Health Sciences in Toronto, ON. She previously completed her Bachelor of Science in Microbiology at the University of Manitoba in 2011. In 2012, she co-founded the Med Lab Students' Society to connect students with industry professionals and advocate for the profession. She was awarded the 2012 Leaders of Tomorrow LabCon Grant from the CSMLS (Canadian Society of Medical Laboratory Science) for her work creating the society.
Krista is the founder of MedLabMaven.com, a lifestyle blog of a woman in science. She uses this as a platform to discuss her chosen profession, which is typically unknown to the public, as well as to inspire current and future students to become involved in advocating for the profession. She is an advocate for encouraging women to choose a career they want and to consider science as an option. She is also very involved in social media, using Twitter, LinkedIn, Youtube and Facebook to connect with other members of the science community. In her occasional spare time, she enjoys playing soccer and watching hockey.
Donations are welcome and will be used for future programming. Each ticket purchase will receive a copy of Women of Influence magazine to take home. The event best suits young girls ages 11 and up and will be held at the Microsoft Store, conveniently located inside Yorkdale Shopping Centre.
We would like to thank our Sponsors
for making these workshops possible: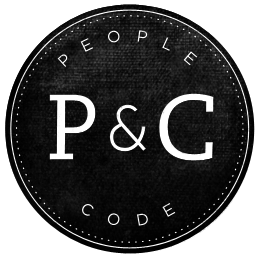 Organizer of The Science of Cures
Mission: 
We provide educational programming to encourage and equip youth in underserved communities, particularly girls and young women, to explore and be inspired by science, technology, engineering and math (STEM) areas.
Vision: 
Equip youth with skills and opportunities to embrace STEM careers
Our Values:
Integrity: We are committed to acting in an ethical and honest manner starting within our team and extending it to our participants, partners, donors, volunteers, and any stakeholders.
Respect: We show appreciation and respect each other's values and beliefs while staying aware of the impact we make on others
Accountability: We take responsibility for our actions and for each other. Own up our commitments, do what we say and say what we do
Reach: We turn ideas into action and challenge ourselves to consistently deliver greater impact for our community
Equity: We do not believe in or follow a hierarchy, we do the work equally