Multiple Dates
The Science of Designing Powerful Presentations
Description
Think about the ineffective presentations you have sat through as a student, researcher and conference participant; presentations that lack organization, clarity, and engagement fail to connect with the audience. Participants stop listening and turn to copying slides verbatim with little critical thinking. How do your presentations compare to these experiences?
The Science of Designing Powerful Presentations workshop introduces key design principles, the importance of creating a "story structure", and a practical plan for delivering presentations with a cohesive message.
What will I learn?
How to build powerful presentations that begin with an organized structure and come to life with a thoughtful application of multimedia learning principles and slide design.

How strong visuals work with the speaker's narrative and presentation organization to build a mental framework for the audience to understand the message in the short-term and make a lasting impact for long-term retention.

​The fundamental principles of multimedia design (picture superiority, segmentation, signaling, and cohesiveness) that have been established in lab and class studies and apply this knowledge to build effective slides for a dynamic presentation.
---
A morning session 9:00am - 12:00pm is offered on Thursday, August 22, 2019
*get early bird pricing until a week before the date of your chosen workshop session


Workshop Part 1: Presentation Structure, Story, and Message (led by Dr. Joe Kim)
Refreshments (provided): break

Workshop Part 2: Multimedia Design Principles for Effective Slide Design (led by Dr. Joe Kim)


---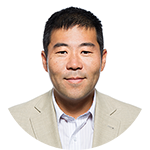 Joe Kim is an Associate Professor in Psychology, Neuroscience & Behaviour at McMaster Universityand is actively involved in the scholarship of teaching and learning. He coordinates the innovative MacIntroPsych program, which combines traditional lectures with interactive on-line resources and small group tutorials. The program has been prominently featured in Maclean's, Globe and Mail, Toronto Star and numerous education media outlets.

He directs the Applied Cognition in Education Lab which aims to understand how cognitive principles such as attention, memory and learning can be applied to develop evidence-based interventions in education and training. He also organizes the annual McMaster Symposium on Education & Cognition which brings together cognitive scientists, educators and policy makers to explore how cognitive science can be applied to educational policy and instructional design.

With an active interest in curriculum and education, he is regularly invited to deliver keynotes and workshops on blended learning, applied cognition in teaching practice, presentation design, and productivity. He also regularly consults on curriculum development for universities and several policy groups including the Council of Ontario Universities Online workgroup, the Innovation and Productivity Roundtable for the Ontario Ministry of Training, Colleges and Universities.
Recent honours include: D2L Innovation in Teaching and Learning Award, Society for Teaching and Learning in Higher Education (2017), Residence Life Campus Partner of the Year (2012), Innovator of the Year Award (McMaster VPR, 2010), President's Award for Excellence in Course and Resource Design (2010). Follow him on Twitter @ProfJoeKim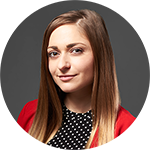 Paulina Rzeczkowska is a multimedia specialist with over 10 years of experience in digital image creation and its implementation for visual communication. She has a unique interdisciplinary background in neuroscience (Master of Science) and commercial photography. Her approach to design is informed, creative, and aesthetically salient. She was a key member of the development team for the online web modules used in the MacIntroPsych program.