Description
Come join us for two amazing talks on new trends in personalized patient care.
DNA tests for personal use are becoming more common but the public and doctors are still unfamiliar with the full potential impact of DNA sequencing for information of medical value. In this presentation we will discuss the merits of full genome sequencing (decoding the entire human DNA) in contrast to smaller scale tests, both familiar and not so familiar, the potential benefits and limitations of genome sequencing, and the type of information that can be obtained from such tests. Find out how sequencing can be a valuable tool for people with cancer, those with undiagnosed conditions, or assumed healthy individuals desiring to proactively screen for inherited medical conditions.
Presented by Dr. Mikolaj Raszek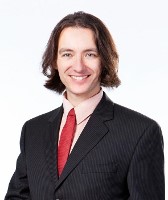 Dr. Mikolaj Raszek is the founder and general manager of Merogenomics Inc., company dedicated to help individuals gain access to the best quality genome sequencing services. Dr. Raszek has received his doctorate degree in biochemistry and the bachelors in genetics, followed by postdoctorate work in agricultural genomics, all at the University of Alberta. Currently Dr. Raszek works out of the United Health Centres medical clinic in Edmonton where he can be booked for a consultation on DNA sequencing to obtain information of medical value for current and former cancer patients, people with undiagnosed diseases, pregnant women or assumed healthy individuals for preventative screening.

How to get the most out of your doctor's appointment
Do you leave medical appointments feeling under-informed, or perhaps unheard? There are steps you can take to feel more satisfaction when you see your medical expert. Learn how to prepare for your appointments so both you and your doctor communicate well during your time together. Also find out when you should bring extra support to your appointments, including the benefits and drawbacks of bringing family or friends versus a patient advocate or navigator.
Presented by Dr. Kirstin Veugelers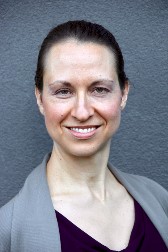 Kirstin Veugelers, PhD, owner of Navigate Your Health, is an unabashed bio-geek full of compassion. Kirstin is inspired to empower patients and their loved-ones through knowledge translation and advocacy, uniquely valuing the patient as a whole complex being, as more than a medical diagnosis. Kirstin first imagined this vocation after completing a PhD in biochemistry and postdoctoral research fellowship, when she recognized her longing to directly serve the individuals of her community, using her knowledge and communication skills. She is further driven to this work after personally experiencing the frustration of navigating the healthcare system to address her own digestive issues that compromised her daily functionality and overall quality of life. After a long, winding path to regain vital health, coinciding with 10 years of teaching biology to undergraduate university students, Kirstin is now committed to hearing patients' health and personal journeys, and she uses her training and experiences to support patients and their loved ones through the information-gathering and decision-making processes, and beyond.
https://www.navigateyourhealth.ca/