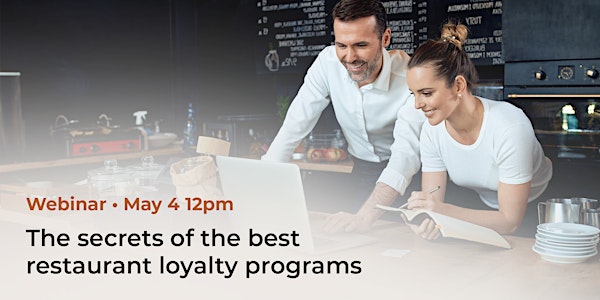 The secrets of the best restaurant loyalty programs
Find out what makes programs of restaurants like Chipotle, Panera Bread, Domino's Pizza so successful.
About this event
Finally, the reopening! In order to counteract the loss of revenues of the last few years, and to be equipped to face the end of third-party cookies, restaurant owners must think about retaining their best customers. A loyalty program becomes a central pillar to your marketing strategy in addition to being more and more demanded by consumers.
Members of restaurant loyalty program monthly spent is nearly 2X more than non-members (1)
42.9% of customers are more likely to patronize a restaurant that offers a loyalty program (2)
*****
Register for our free 1-hour webinar to learn:
The different loyalty strategies for restaurants, points, premium program, etc.
The most effective tactics to create engagement with your customers
The best promotions to drive increased frequency of visits or average bill value
Success factors and pitfalls to avoid
The different measures (KPIs) to prioritize and track
How to estimate the revenue increase of a loyalty program for your restaurant chain using R3 LoyalT calculator
Who should assist?
Managers and owners of restaurant chains
VP marketing
Director marketing
Marketing consultants
Not available at the time of the webinar?
Register anyway to receive the webinar video link by email (after the conference).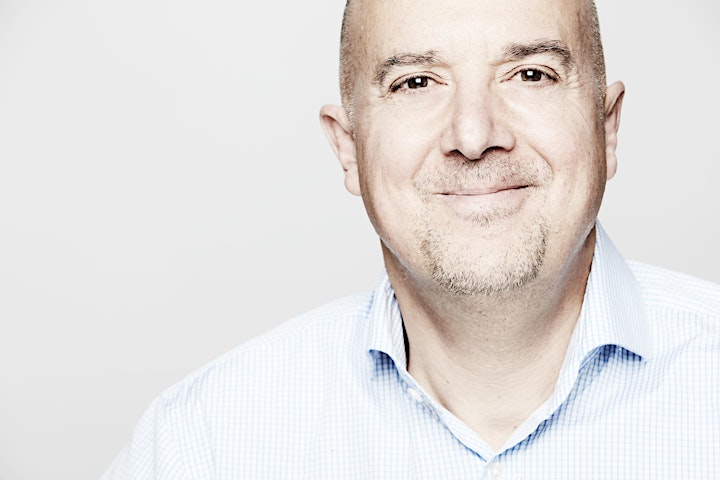 Your speaker : Hans Laroche, B.A.A, M.Sc.
With 30 years of experience in relationship marketing and communications, Hans Laroche has contributed to the relationship strategies of many companies including : Nespresso Canada, metro&moi, BMR, Vidéotron services affaires, Fido, Roche, Groupe Deschênes, Sépaq and Desjardins.
Hans has been co-founder and general manager of Les Évadés and VP General Manager for Carlson Marketing Group. Hans is a university professor (lecturer) and has been for the last 28 years. He has been teaching Relationship Marketing and Loyalty in the Master of Marketing Communication program at the University of Sherbrooke and Omnichannel strategy at the ESG Master degree of the UQAM. Hans has a Bachelor in Business Administration and a Masters in Marketing.
Hans is now co-founder of R3 Marketing, one of the leading loyalty consulting firms in Canada, with more than 25 years of experience in management, development and optimization of relationship and loyalty programs.