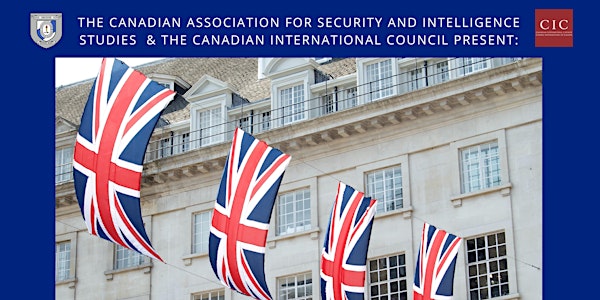 The Security Implications of Brexit
Join us for a talk by the British Consul General to discuss the foreign policy and security implications of Brexit.
When and where
Location
Simon Fraser University Harbour Centre, Room 2700 515 West Hastings Street Vancouver, BC V6B 5K3 Canada
About this event
This is a joint event by CIC Vancouver & CASIS Vancouver and open to its registered members only.
With the United Kingdom's controversial decision to leave the European Union the headlines have been filled with commentary over the economic changes facing the UK. What gets left in the dark is the security implications of the British Exit. How will Brexit affect counter terror operations? Will there be increased threats facing the UK after leaving the EU? What does Brexit mean for Canada? Join us on February 20th to hear from British Consul-General Nicole Davison.
Nicole Davison took up her position as British Consul General to Vancouver in July 2016. She is the British government's representative in British Columbia, the Yukon and the Northwest Territories. Nicole joined the Foreign and Commonwealth Office (FCO) in 1988 and has served in South Africa, Bangladesh, Ukraine and China. Previously, she was the Deputy Head of Mission at the British Embassy in Zagreb, Croatia. In London, Nicole has worked in the FCO's Western European Department and Latin America and Caribbean Department. She has also been responsible for the FCO's parliamentary affairs and ran one of the teams in the FCO's Global Response Centre (covering consular and political crises).