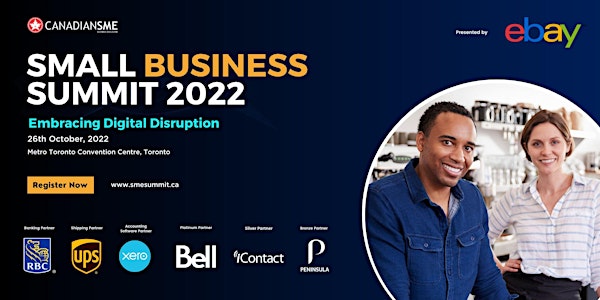 The Small Business Summit 2022
The CanadianSME Small Business Summit 2022 - Embracing Digital Disruption
When and where
Location
Metro Toronto Convention Centre (MTCC) 255 Front Street West Toronto, ON M5V 2W6 Canada
About this event
The advent of digital disruption is inevitable. Businesses must embrace digital change to stay ahead of the curve. This necessitates the use of new technologies that can increase efficiency and efficacy. For instance, cloud computing and big data are two areas that potentially benefit enormously. By exploiting the cloud's capabilities, organizations may have access to large amounts of data that can be utilized to make more informed decisions. In addition, big data analytics may aid firms in identifying hidden patterns and trends.
At the small business summit of 2022, we will explore how Canadian small businesses effectively embrace digital disruption.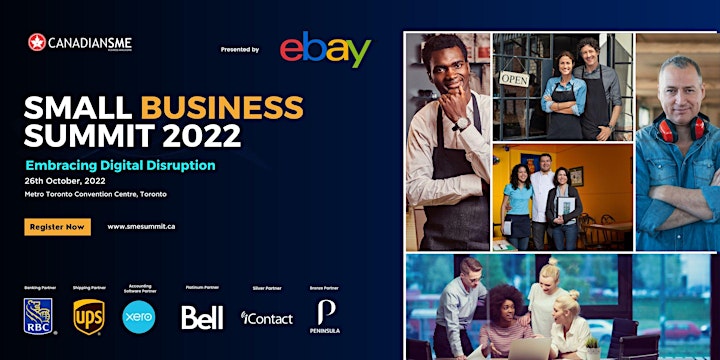 Smaller Business Month in Canada began 16 years ago in October 2006, empowering entrepreneurs to join together, learn, and network with other small business owners for a better Canada. It is a moment to celebrate the efforts of many individuals who take the route less travelled in creating their own companies to provide a sustainable solution to a range of difficulties, not just for themselves but for the entire globe.
We at CanadianSME believe in honouring the efforts of these small company owners. In keeping with Canadian tradition, we want to give them a forum where they can meet other entrepreneurs and share their experiences. Since 2020, everything has changed, and enterprises have faced the greatest test of time. One thing that it was not as simple.
Our Small Business Summit is an effort to listen to the complaints and challenges of small businesses in Canada and assist them in finding a data-driven, effective solution. Therefore, we will discuss entrepreneurial resilience in challenging times, small business leadership, cloud and technology that can transform your small business, live Q&A, cash flow tips from top financial experts, mental health, and more over two productive days at this summit.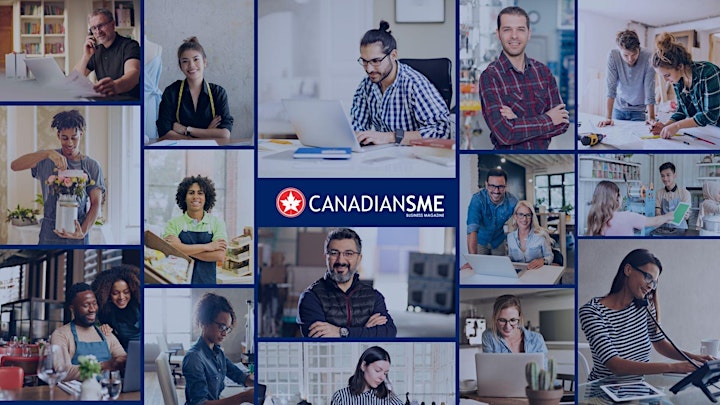 Why should you attend?
Yes, the economic climate is challenging, and some small businesses struggle to survive. Others, on the other hand, survived without encountering much music. How did they remain afloat during such dire times? This is precisely what we hope to do through this summit for all small business owners who wish to develop entrepreneurial resilience through challenging times.
As a small business owner, you desire to learn and apply the most effective strategies during and after the Covid-19 epidemic. This conference will educate you about adopting technology for small businesses post-Covid. The difficulty of managing cash flow during a moment of crisis, small business leadership during a period of crisis, and women's entrepreneurship.
This summit will help you get the top technology tips, business tips, and the best available resources to keep your small business on track during and after Covid-19.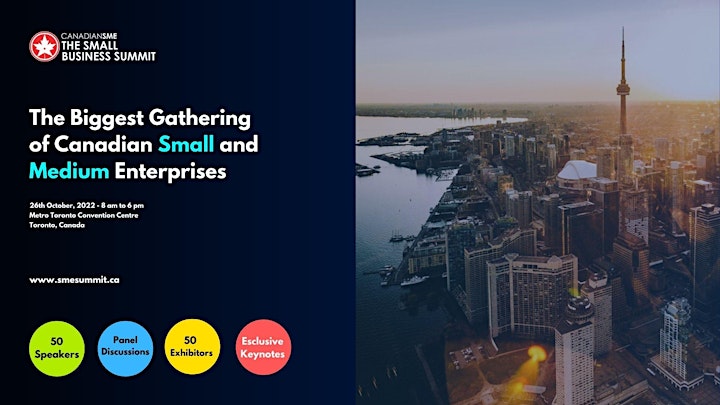 Who should attend?
At CanadianSME's Small Business Summit, we welcome everyone from small business leaders, owners, CEOs, business consultants, finance, and HR managers to IT decision-makers from small and medium enterprises who face challenges in adopting innovative technologies.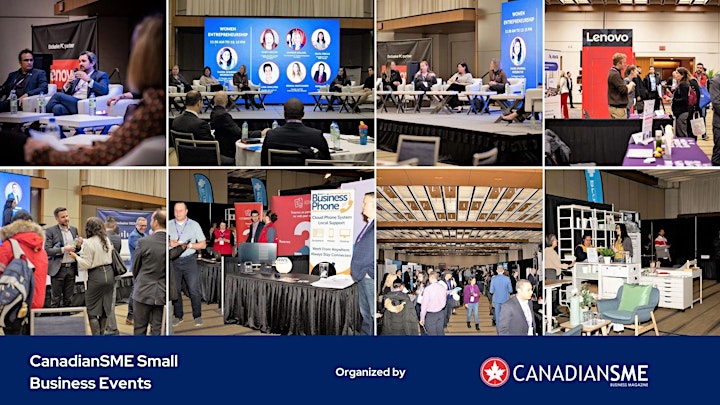 Why should one consider sponsoring the CanadianSME Business Summit 2022?
Over 97.25 percent of all firms in Canada are classified as small businesses. These businesses have less than 50 employees at most, and they still successfully provide jobs for more than one million people in the country, of which 55% are in the private sector. Now comes the question of what this summit entails, how it will aid small firms in achieving their objectives, and why one should consider sponsoring the CanadianSME Business Summit 2022.
Before we get into the specifics of why you should sponsor our summit, we'd like to emphasize that this will be an amazing chance for various brands to network with small businesses throughout Canada and discover a way to incorporate their brand for a greater purpose. Additionally, it will assist the sponsor in expanding:
Brand in the marketplace for small businesses
Gain exposure across various sectors and industries.
Grow a potential client base
If you are interested in sponsoring the Small Business Summit 2022, please email us at sk@canadiansme.ca or info@canadiansme.ca