Description
Are you interested in integrating a social purpose within your business?
Join us at Community Futures Highwood as we explore the Social Business Model Canvas and how it can be applied to your business!

The Social Business Model Canvas is a powerful tool for understanding how all the cogs of both business activity and social cause work together to create sustainable, impactful enterprises. Businesses should come to this session with a loose understanding of what social purpose they are interested in pursuing. After an introduction to the canvas, its purpose, and some examples of how it can be used, we will then work together to map the ideas of the businesses in the room onto canvases.
Businesses will leave this session with a more concrete idea of the interplay between business and social purpose. You'll leave with a completed social business model canvas based on your own idea for social enterprise.


Presented by: Meredith Perich, Business Link, in partnership with Thrive


Cost: Free


This workshop is the second in a series of three progressive sessions on Social Enterprise brought to you by Business Link, Thrive, Bow Valley College, Okotoks Chamber of Commerce, the Town of Okotoks, McBride Career Group, and Community Futures Highwood, open to all entrepreneurs and business owners in the Foothills Region.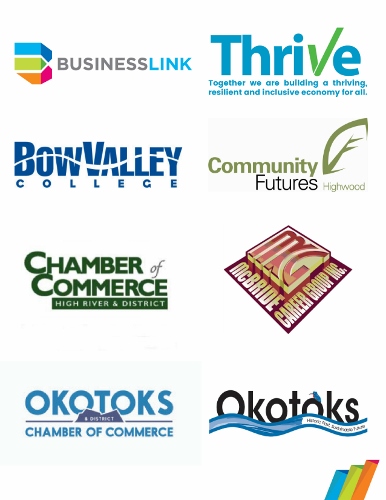 Stay tuned for the next workshop in this series: Market Research and Your Social Cause, coming to the Foothills Region on March 12th!