C-Suite sharing future-ready leadership & insights for women moving up in tech. Writing playbooks for tech movers & ally champions
About this event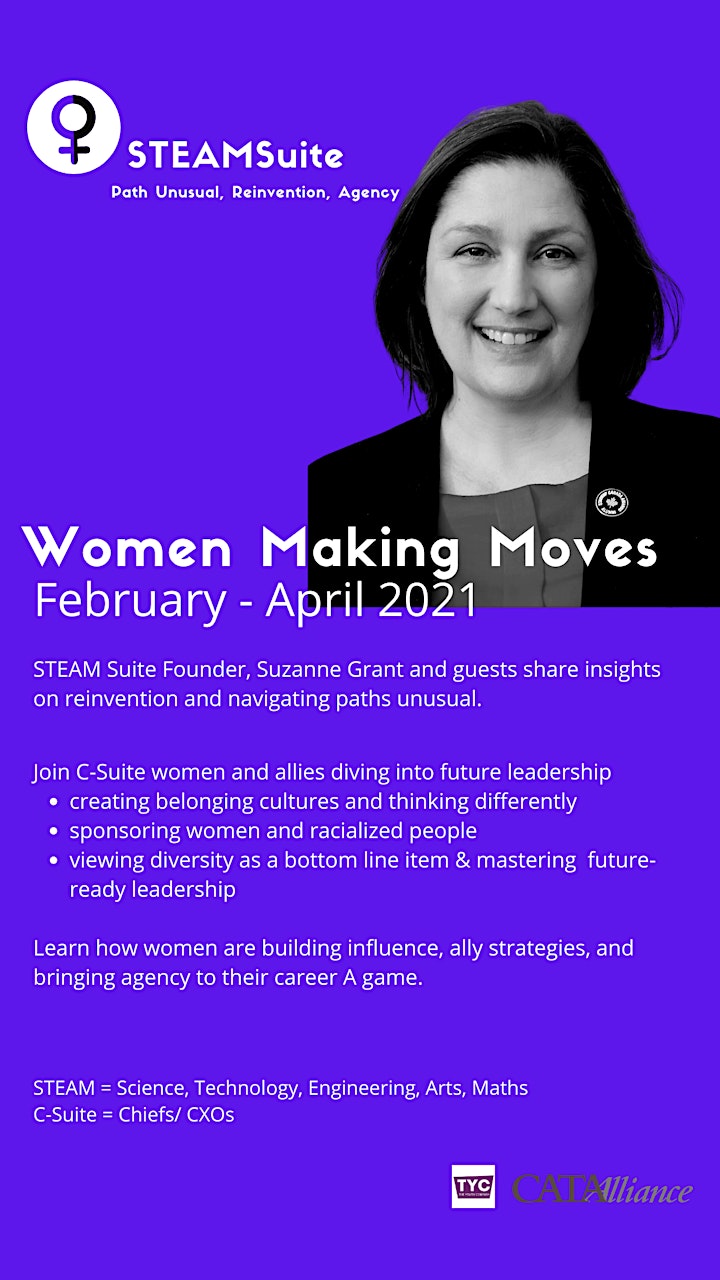 We are all the 2%
Through the pandemic venture funding to women-led companies slid to 2%
We have real talks with FIERCE leaders on how allyship is key to turning talent potential around. Watch this space as we cement our FIERCE allies, leaders and funders - women and allies, through STEAMSuite Real Talks.
About Women Making Moves with Future-Ready Allies
Inspired by women planning their next moves in/to the tech C- Suite and male allies meeting the moment with now leadership
Executive women and male allies in the C-Suite actively mentoring, and leading with belonging cultures, are creating intentional access through solidarity.
We've Learned a lot about Connection Through the Pandemic and Clubhouse
STEAMSuite has been piloting on Clubhouse since February and in celebration of International Women's Week we brought the best of Clubhouse connections to a more accessible video platform.
Format:
Fireside chats & on stage conversation kicks off at 2 pm and opens onto the stage in an Ask Me Anything session from 3 - 330
We're keeping the vibe real and limiting the size of the room so you can join a quality conversation on stage. This is not an overly produced video event but real conversations.
Each of the moderators/guests have been pulled from the STEAMSuite Mod Squad's personal fierce lists.
They are exceptional women and male allies who have enjoyed worldly journeys - people we wish to share with the world.
The STEAMSuite Clubhouse on Video Pilot Series takes place monthly and STEAMSuite Clubhouse the1st 3 Fridays of every month through May 2 pm Eastern
Most recent DATA for women in the workplace - public sector: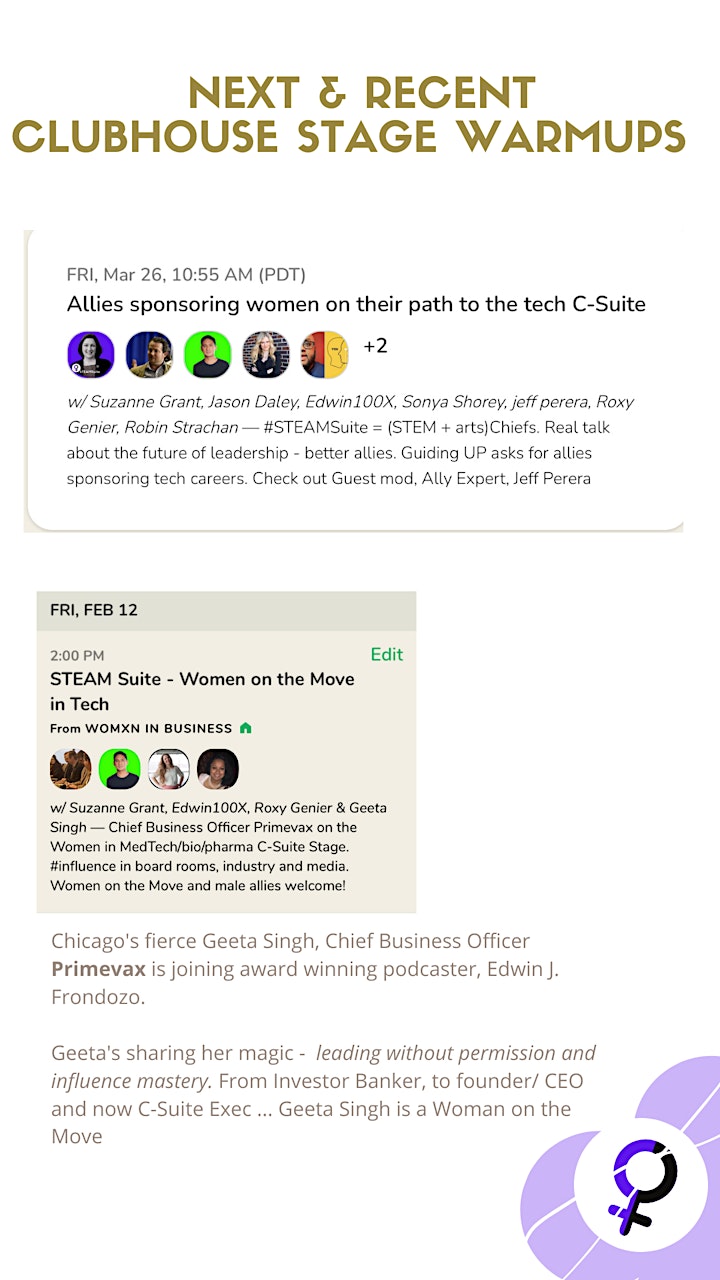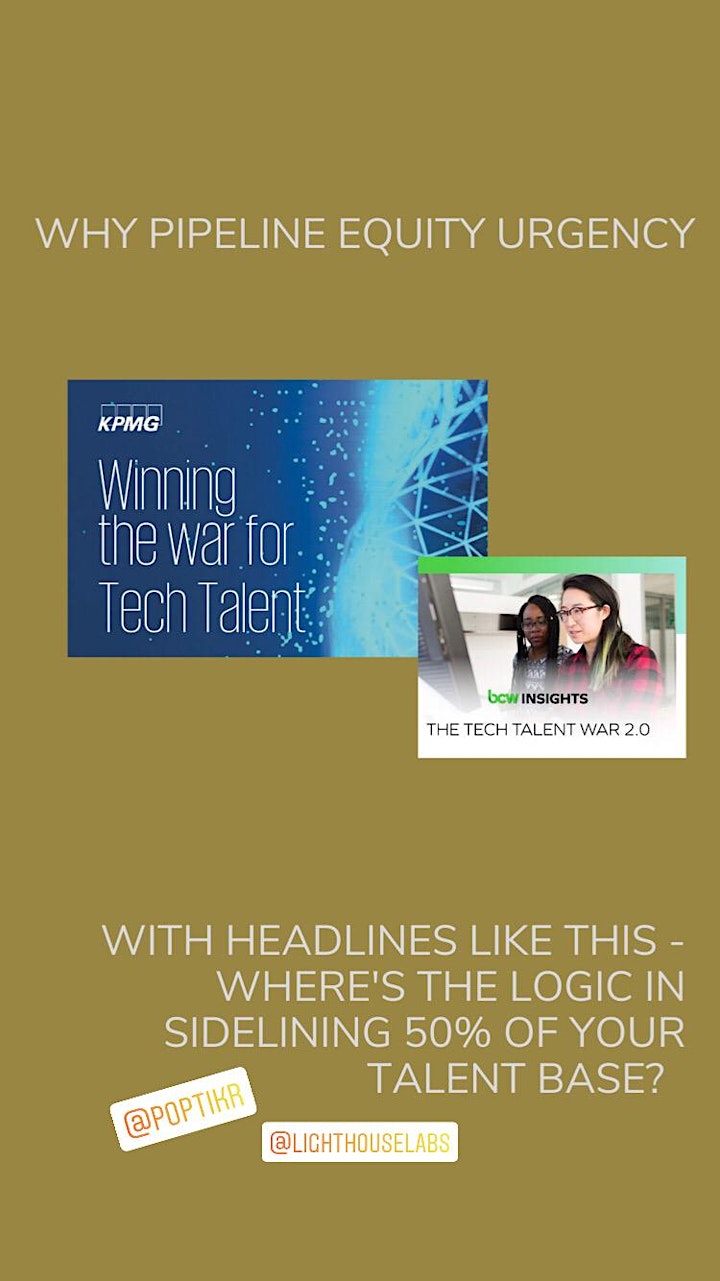 Incase you missed the March session - we started talking about this reinvention model: