The Stories We Hold: a free storytelling workshop
When and where
Location
Fredericton Intercultural Centre, Wellness Room 28 Saunders St Fredericton, NB E3B 1N1 Canada
Description

The Stories We Hold: a free storytelling workshop
Presented by Passages Canada & the Multicultural Association of Fredericton
We want to hear your stories, Fredericton! National storytelling initiative Passages Canada is coming to Fredericton to gather local stories of immigration, cultural identity, and heritage at this FREE workshop.
Help us capture the cultural diversity of Fredericton: bring an object or a photograph that tells a story of your immigration journey, your heritage, or your family's ancestry. This could be: a ticket stub, a letter, a piece of clothing, currency, a family heirloom, a family photograph, a toy, travel documents, or anything else that is meaningful to you. Nous invitons les francophones à partager leurs histoires en français!
Facilitators from Passages Canada will offer tips on how to tell a compelling story and improve communications skills. Objects and stories will be recorded so that they can be added to Passages Canada's Story Archive, a "living archive" of Canada's diversity.
Complimentary refreshments will be provided.
Monday, February 9, 2015
5:30 to 7:45 PM
Fredericton Intercultural Centre, 28 Saunders St.
Wellness Room
Register as soon as possible – spaces are limited!
Please share this invitation with your networks.
Featured speakers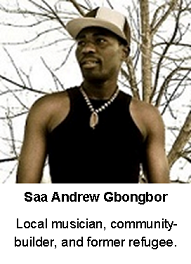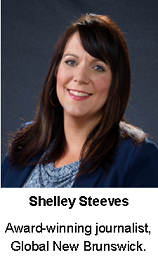 For more information:
1-866-701-1867


A photographer/videographer will be present and images/video from the event may be used by Historica Canada in print and on the internet. Our privacy policy can be found here.
By attending this event, you are consenting to the use of your likeness by Historica Canada in accordance with the above linked policy.