Event Information
Location
Tranzac Club
292 Brunswick Avenue
Toronto, ON M5S 1Y2
Canada
Refund policy
Refunds up to 7 days before event
Description
The Story Collider is an evening of storytelling about science but more importantly about the people involved. Join our incredible storytellers as they share personal stories of the trials, tribulations and sometimes triumphs of science!
Meet our hosts for the evening: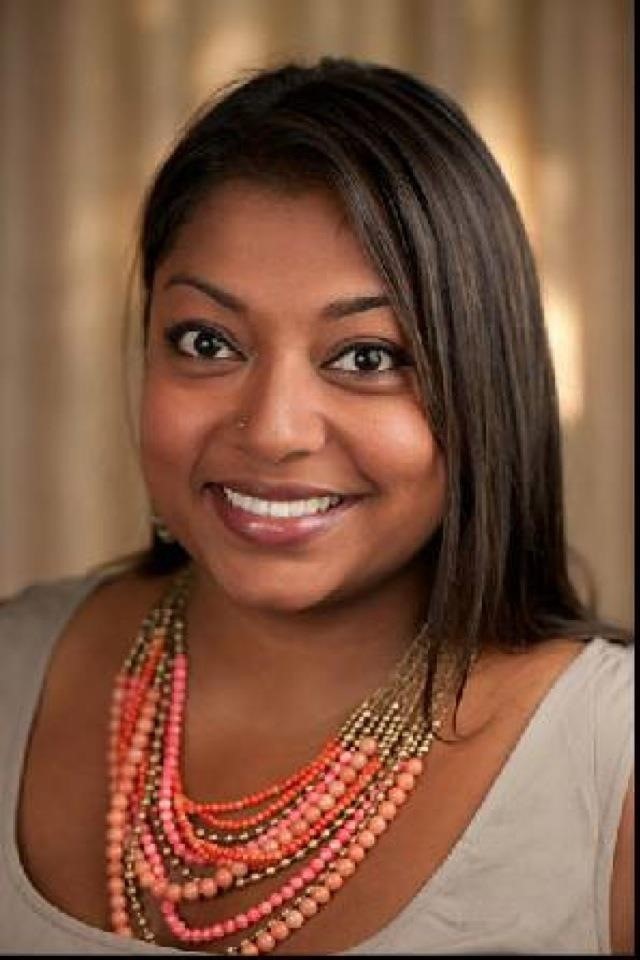 Irene Gomes is a model and fashion blogger for 'Petite Plus, Meow', a Toronto-based blog for petite and plus-sized women.

Lexa Grammar is an engineer, comedienne and co-host of the female-forward Hard Day Comedy night in Toronto.
Meet our Storytellers for the first ever Canadian show:
Renée Hložek is an assistant professor at the Dunlap Institute for Astronomy and Astrophysics, University of Toronto. Her work uses data from telescopes around the world to test the predictions of novel cosmological theories about our universe, how it started, what it contains and how it will end. She was elected as a 2013 TED Fellow and a Senior Fellow for the years 2014-2015.
David C. Evans holds the Temerty Chair in Vertebrate Palaeontology and oversees dinosaur research at the Royal Ontario Museum (ROM). He is also an Associate Professor in the Department of Ecology and Evolutionary Biology at the University of Toronto. Active in the field, he has participated in expeditions all over the world, including the Africa, Mongolia, and Canada, and has helped discover 10 new dinosaur species in the last five years- including the remarkable horned dinosaur Wendiceratops from southern Alberta, and the wickedly armoured Zuul named after the Ghostbusters movie monster.
Cylita Guy is a PhD candidate and ACM SIGHPC/Intel Computational and Data Science Fellow in the Department of Ecology and Evolutionary Biology at the University of Toronto. In conjunction with the High Park Nature Centre Cylita started a Junior Bat Biologist program to engage young, future scientists.Cylita's hilarious field exploits are featured in a general audience book titled Fieldwork Fail: The Messy Side of Science! In her down time, you can find your friendly neighborhood batgirl chasing her next big outdoor adventure.
Dan Weaver (Ph.D. Candidate, Dept. of Physics, University of Toronto) is studying
climate change, ozone depletion, and the Arctic atmosphere. He collects research data using a high-resolution spectrometer at the Polar Environment Atmospheric Research Laboratory (PEARL), near Eureka, Nunavut (80°N). Dan is also a musician, and an advocate for science funding and evidence-based public policy decision-making.
Vanessa Vakharia is the founder and director of The Math Guru, a super cool boutique math & science tutoring studio in Toronto. She has her Bachelor's of Commerce, Teaching Degree, Diploma in Graphic Design and Master's in Math Education. She specializes in teenage engagement in mathematics education, with a focus on encouraging young women to pursue STEM related fields as well as reinventing media representations of females as they intersect with math.
The event will take place at the Tranzac Club - 292 Brunswick Ave, Toronto, ON M5S 1Y2 - Near Spadina and Bloor. Tickets only $10 - September 21st - Doors open at 6:30 p.m - https://www.eventbrite.ca/e/the-story-collider-toronto-tickets-37037512196
Contact Jesse Hildebrand at jessehhildebrand@gmail.com for more information

This event is brought to you by The Story Collider: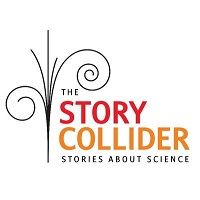 With volunteers from SciCommTO:

The Story Collider Toronto is part of Science Literacy Week 2017: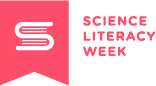 Date and time
Location
Tranzac Club
292 Brunswick Avenue
Toronto, ON M5S 1Y2
Canada
Refund policy
Refunds up to 7 days before event