Description
The MRKT is a community shopping event, organized by the Toronto Creative Entrepreneurs collective which features up to 50 vendors including fashion, beauty, wellness, visual artists, crafters, food merchants, and retailers.
This event is FREE to the community & kid friendly!
The MRKT is North York's largest seasonal destination for local shopping enthusiasts, shop for handmade treasures and treats, one-of-a-kind gifts, custom solutions and of course, great deals!
Admission: FREE
Parking: Complimentary for up to 2 hours. $16 flat rate.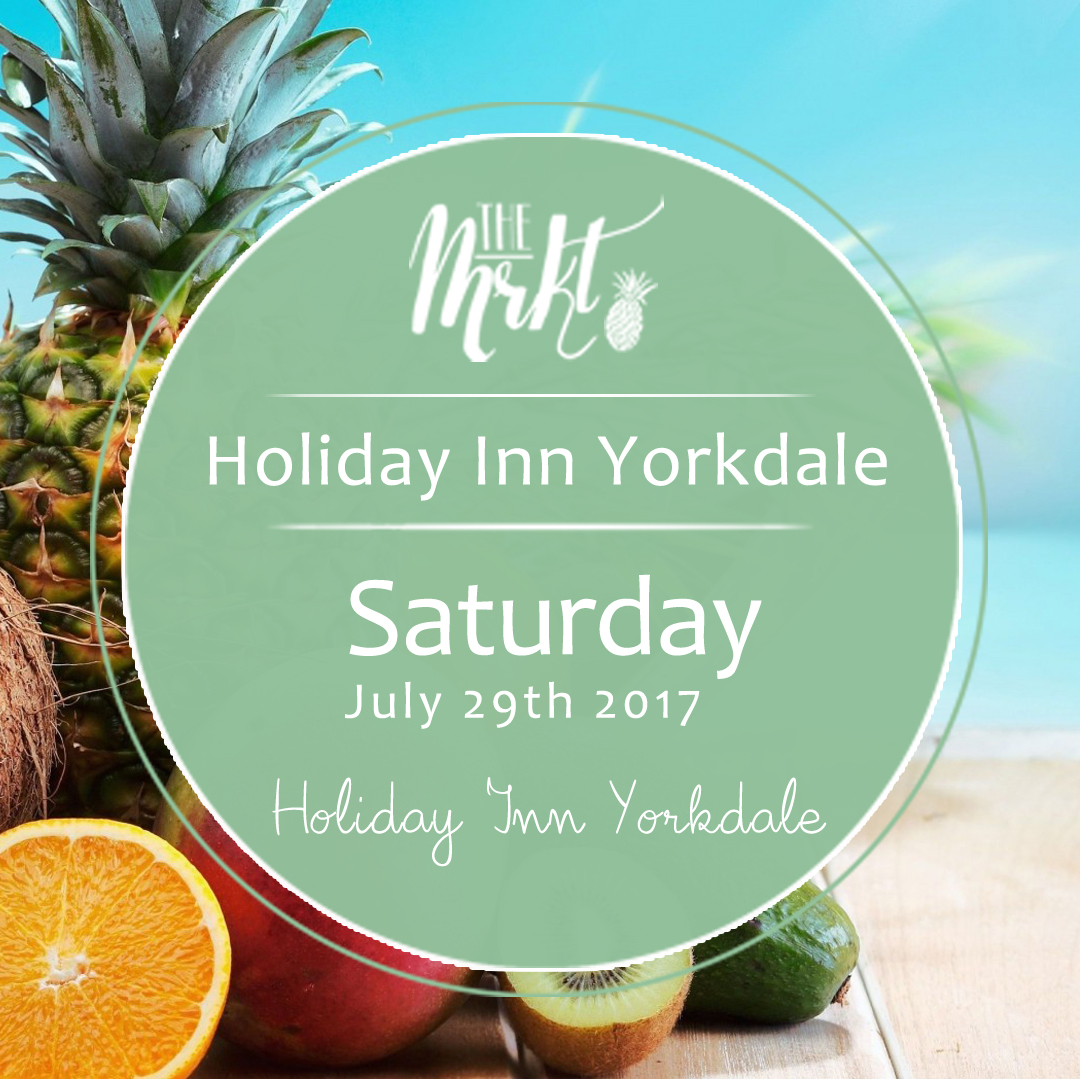 VENDOR LISTING (Updated every few days):

Petrichor - Environmentally focused art - www.petrichor.ca

Diva Creations Skin and Hair Care Line - https://dcskinandhair.com/

Namaste Canada - Indian Handicrafts - https://www.facebook.com/namastescanada/

Art Collective CODA - Original acrylic paintings on canvas, ceramic pendants, hand sculpted ceramic vases, beading - http://www.artcollectivecoda.com/

Young Living - Essential Oils and Wellness Products- www.myyl.com/brittanyrosebrugh

Sandra Siriopoulos Consulting - AVON and home made outdoor decor products

Jen Bolt - handmade polymer pins (flowers and leaves), machine sewn pillow covers in vintage floral fabrics, zines of hand drawn houseplants, macrame plant hangers, colourful nature photography prints 20x20" framed and unframed - www.jenbolt.com

Rosewood Puzzle Co - Decorative puzzles - http://rosewoodpuzzleco.com/

Marliesessence - Gemstone bracelets, necklaces and gemstones. Infused with reiki energy - Instagram

AmshinaApparel - Custom made apparel and accessories -http://www.etsy.com/shop/amshinaapparel

Blacks Inspire - Supporting Black owned businesses, entrepreneurs and overall talent - https://www.facebook.com/groups/blacksinspire/

Ediblebliss11 - Decadent desserts - https://www.facebook.com/ediblebliss11/

Knock Your Socks Off (KYSO) - www.shopkyso.com

X Height Media - Greeting card line called Valley of the Kings, for people in the afterlife - vok.theareax.com

Costco Wholesale - Costco Memberships - https://www.costco.ca/

Arbonne consultant - Health & Beauty Vegan products -www.dionnebishop.arbonne.ca

Fifth Avenue Collection Jewellery - Neckpieces, Earrings, Bracelets, Rings, Anklets, Watches, etc - www.fifthavenuecollection.com/deborahhardy

yumbeancoffee - Healthy Coffee and other products - http://www.yumbeancoffee.myorganogold.com/

Delmoro Funeral Home (Dignity Memorial) - Funeral Pre planning -delmorofuneralhome.com

Desert Desserts - Different flavours of majdool dates -https://www.facebook.com/DesertDessertss

Nicole's Gift Baskets "A Statement That Matters" -https://www.facebook.com/NicolesGiftBaskets/

Loc'd & Luscious Hair Jewelry and Accessories - Www.locdandluscious.ca

Brooks Essential Oils - https://www.facebook.com/brooksessentialoil/

CLiQArT! - http://www.cliqart.ca/

atloom - https://www.facebook.com/atloom/

Stella & Dot- Http://stelladot.com/tristadevries

SweetLegs North York with Nancy - Facebook.com/sweetlegsnorthyorkwithnancy

Green Geek Co - greengeekco.com
Rosalind Fashion Designs - @rosalindfashiondesigns
EricaElita's Beauty Boudoir - EricaElita.com
Toni Marlow Clothing - www.tonimarlow.com
Sabuni - website under construction - sabuni.ca - natural skin care
Vid-Hi Fashion Jewelry - www.instagram.com/vid.hi.jewelry
Interested in becoming a vendor? Email us now: themrktto@gmail.com