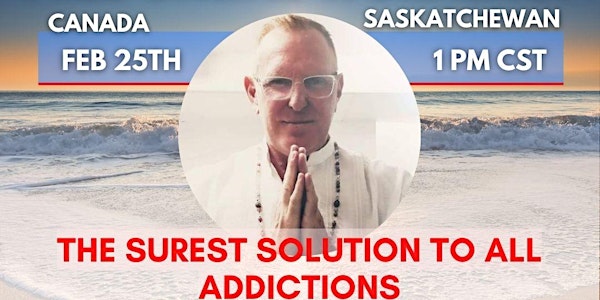 The Surest Solution to All Addictions
The Surest Solution to All Addictions
About this event
The Surest Solution to All Addictions - FREE Workshop 💯👇
Who would have ever thought the surest solution to overcoming any addiction is found by investigation and answer the question: Who Am I?
In my free workshop learn how to peel away the layers of our mistaken identity. 👇👇👇
This releases us from our desire to self-medicate and allows us to wake up to our true essence of love peace and joy.
Join my 1-hour workshop where we will talk about how to open up to the best solution to be free of all addictions.
The surest solution is an awakening of consciousness.
I specialize in spiritual awakening and those wanting lasting recovery from any addiction. I am a trauma-informed coach.
On the 25th of every month at 1 PM CST
Get your FREE tickets 👉 https://www.eventbrite.ca/e/the-surest-solution-to-all-addictions-tickets-259618855987
See you there!
-----------------