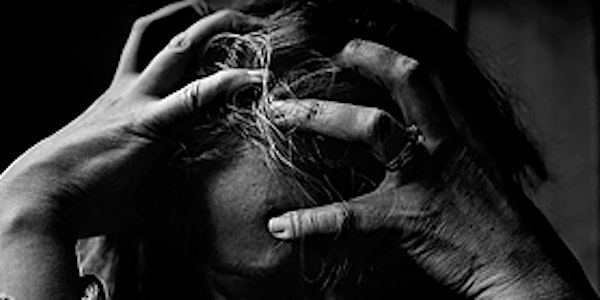 The Taboo of Burnout Masterclass
Unpack the Taboo of "Burnout" & Learn about our 90 Day Recovery program
About this event
Why Discuss Burnout Anyway?
Burnout is real and a complex wicked challenge of our times. Even World Health Organization (WHO) recognizes burnout as a legitimate diagnosis. However, how often is burnout an open topic of discussion at workplace and home? How many times are people on the verge of their first or nth burnout openly discuss that they might be heading that way? There is so much of shame, isolation and deprecation still with burnout.
As someone who has recovered from her burnout that created huge challenges personally and professionally, Bosky has started several initiatives to normalize burnout like any other ailment BUT more importantly create a supportive environment and solutions for those heading that way, recovering from or still in denial about this epidemic.
This is a topic that we need support of both organizations, families and individuals to create solutions to solve this.
Why Join This Masterclass?
If you want to unpack and distill this taboo subject while discussing immediate steps you can take to support yourself or help someone you know who is currently facing Burnout, then join us in a highly interactive masterclass. Take a stand and start making a difference. This is also an opportunity to learn more about our program called "Recognize, Survive and Rebound From Burnout Mastermind" specially designed to provide 90 days of support, tools, accountability and coaching to recover and prevent burnouts. Come and see if this mastermind is what you need to heal, recover and prevent burnouts.
Who Is This Masterclass For?
Anyone who is suspecting they might be heading to a BURNOUT
People Managers interested to build and grow healthy teams, not just productive teams
CEOs and Leaders looking to build a culture of wellbeing and success
Agenda:
Burnout Stories
Why is Burnout a Taboo Subject
How do we reframe burnout challenge
Actionable Steps
Sneak Peak of Upcoming Mastermind " Recognize, Survive and Rebound From Burnout"
Q&A
When Is This Masterclass?
We are hosting this webinar on 2 days. You can join either one of the days. Please select accordingly.
Thank you,
Bosky
Founder & CEO, Spark To Substance
MEET YOUR FACILITATORS
BOSKY MUKERJEE
Bosky is a mom, wife and an entrepreneur who founded Spark To Substance with a mission to unlock the potential in every individual so that we can collectively solve complex problems of today and tomorrow in a creative and empathetic way. Her personal mission is to help solve corporate burnout epidemic. She is an exec level business, technology and people coach who helps startups, growth stage companies, and product teams achieve product-market fit and internal alignment through empathy, strategic thinking, curiosity and creativity in a thoughtful and empathetic way. As a Fractional Chief Product Officer, Bosky works with businesses driving product strategy and development to coaching teams and executives on product led growth strategies.
LinkedIn: https://www.linkedin.com/in/bosky/
Website: www.sparktosubstance.com