Join us for a talk with Canadian author Suzanne Evans on her new book, The Taste of Longing, focused on food in a POW camp during WWII.
About this event
While jailed as a POW in Singapore's Changi Prison during WWII , Canadian Ethel Mulvany rallied her fellow prisoners to create elaborate imaginary feasts to distract themselves from hunger, torture and solitary confinement. As inspiration, she used the Canadian cookbook she had brought with her to the camp.
Canadian author Suzanne Evans joins us on Zoom to talk about Ethel and her experiences in her new book, The Taste of Longing , the first full-length biography of Ethel Mulvany. The Taste of Longing follows Ethel through the fall of Singapore in 1942, the years of her internment -- where she devoured dog biscuits and book spines, befriended spiders and smugglers, and endured torture and solitary confinement -- and back home to Canada. Suzanne will share her favourite memories, recipes and research that went into the creation of the book and will answer questions at the end of her talk.
Tickets for this digital program are free for CHC members and $10 for non-members. CHC Members, please enter code CHCMember at checkout to access free tickets. See below for instructions.
All ticketholders will receive a discount code for purchases of The Taste of Longing through the publisher, Between the Lines.
Don't forget to bring your favourite drink to this virtual live talk. Stay tuned for a feature seasonal recipe that we'll send to you ahead of the program.
Dr. Suzanne Evans holds a PhD in Religious Studies. After working, studying, and living in China, Indonesia, India, and Vietnam, she now lives and writes in Ottawa. She is the author of Mothers of Heroes, Mothers of Martyrs: World War I and the Politics of Grief. Her writing, which has appeared in academic and literary journals, newspapers, magazines, and books, has a strong focus on women and war.
The Taste of Longing:
Half a world away from her home in Manitoulin Island, Ethel Mulvany is starving in Singapore's infamous Changi Prison, along with hundreds of other women jailed there as POWs during the Second World War. They beat back pangs of hunger by playing decadent games of make-believe and writing down recipes filled with cream, raisins, chocolate, butter, cinnamon, ripe fruit—the unattainable ingredients of peacetime, of home, of memory.
In this novelistic, immersive biography, Suzanne Evans presents a truly individual account of WWII through the eyes of Ethel—mercurial, enterprising, combative, stubborn, and wholly herself. The Taste of Longing follows Ethel through the fall of Singapore in 1942, the years of her internment, and beyond. As a prisoner, she devours dog biscuits and book spines, befriends spiders and smugglers, and endures torture and solitary confinement. As a free woman back in Canada, she fights to build a life for herself in the midst of trauma and burgeoning mental illness.
Woven through with vintage recipes and transcribed tape recordings, the story of Ethel and her fantastical POW Cookbook is a testament to the often-overlooked strength of women in wartime. It's a story of the unbreakable power of imagination, generosity, and pure heart.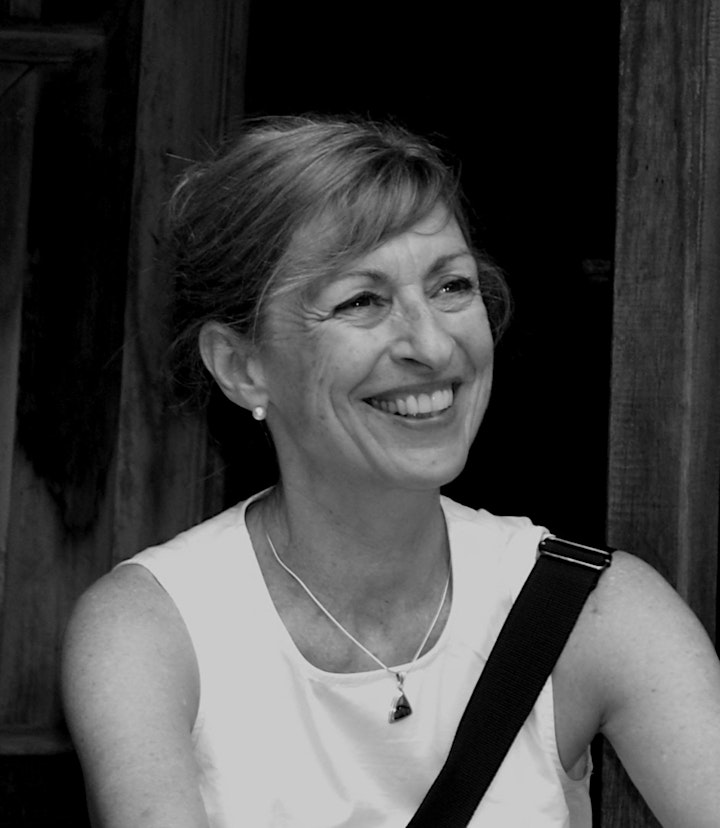 The member code for a free ticket is CHCMember. When you click "buy ticket" you will be taken to a page that looks like the one below. Click the blue "Enter promo code" above the Non-Member text and you will be prompted to enter the member code for the free ticket.

Organizer of The Taste of Longing - In Conversation with Suzanne Evans
The Culinary Historians of Canada (CHC) is an organization that researches, interprets, preserves and celebrates Canada's culinary heritage, which has been shaped by the food traditions of the First Nations peoples and generations of immigrants from all parts of the world. Through programmes, events and publications, CHC educates its members and the public about the foods and beverages of Canada's past.