The Tea's on Me ! A Holiday Season Art Show & Sale with "Benefits"-art by...
Description
Join Susan
for an exclusive Tea Tasting, Wednesday, January 11, 2017
at Tbuds 1:30-3:30pm free RSVP tickets --- PLEASE RSVP by January 9th !
during a Holiday Season Show & Sale with " Benefits"
Your choice of the artist's personal favourite works, rarely shown and now priced to fly off the walls.

Enjoy amazing deep discounts weekly on sales of selected artworks...the "backward auction" buyers' market...check the Eventbrite event invitation often for best buys during this show & sale -EVERYDAY ICON SERIES ON SALE NOW!!!!

Susan & T-Buds will make sure the Children's Wish Foundation receives 10% from all Susan's art sales at T-Buds. Present a purchase or RSVP ticket at the time of purchase for a special free gift.

Come for Tea tasting in the New Year and stay for Conversation with Susan while you view her show in January- RSVPs welcome. You're invited to the Tea Tasting, Wednesday, January 11, 2017 , 1:30- 3:30 pm at T-Buds !
PRESS THE "ATTEND" EVENT BUTTON and "REGISTER" TO VIEW SPECIAL ART SALES AND RSVP FOR TEA IN JANUARY
Several collections of Susan's mixed media, acrylic painting and collage works are featured during this Holiday Season show including the Costa Rica "Fossils" series, the "Sea Belly" series, "Everyday Icons", and Canadian "Scapes".
Costa Rica "Fossils" series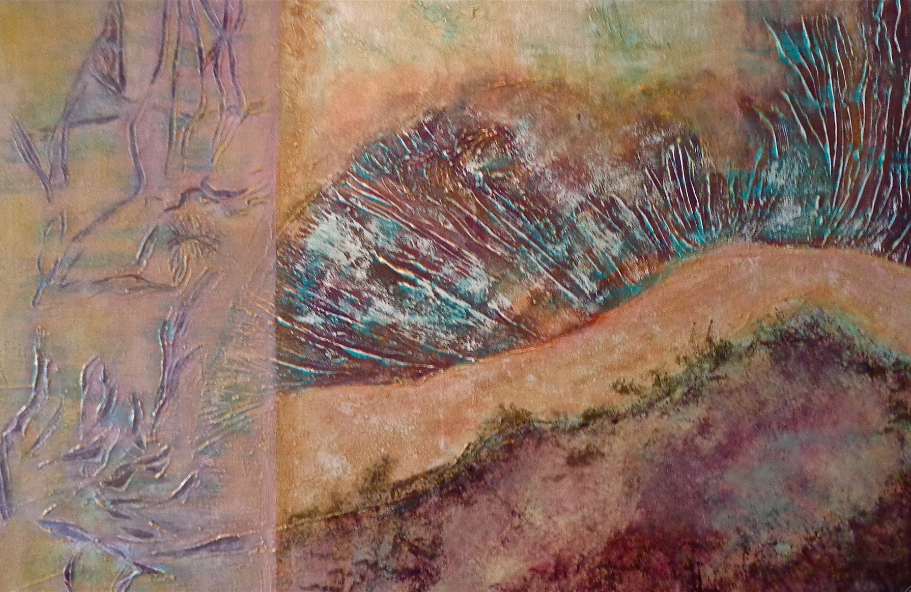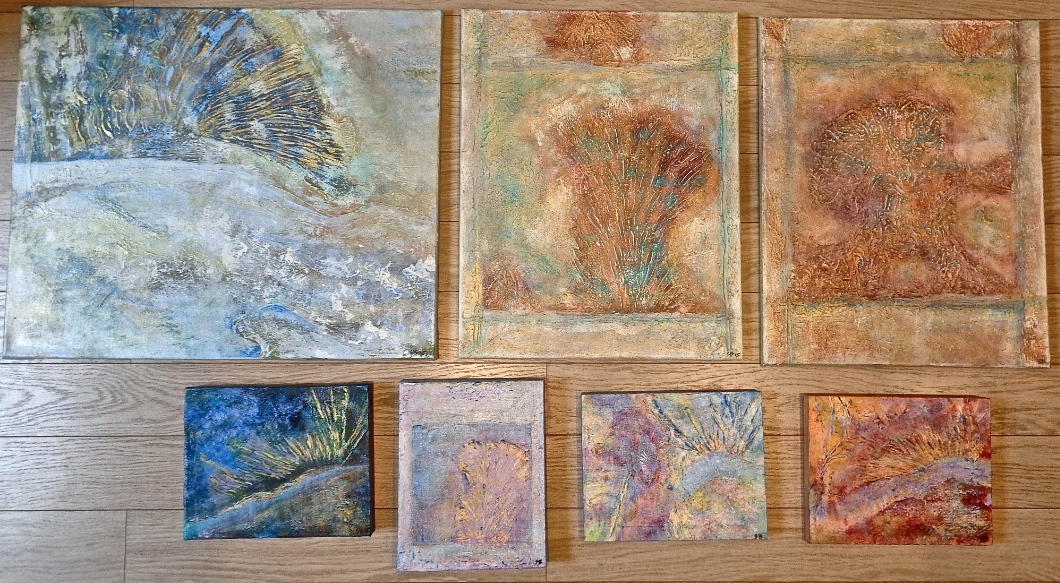 Sea Belly series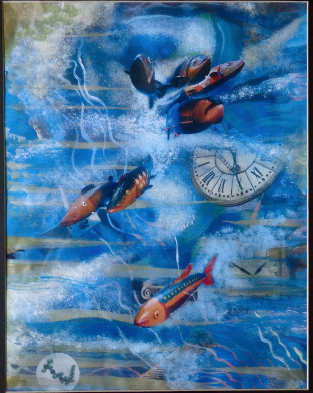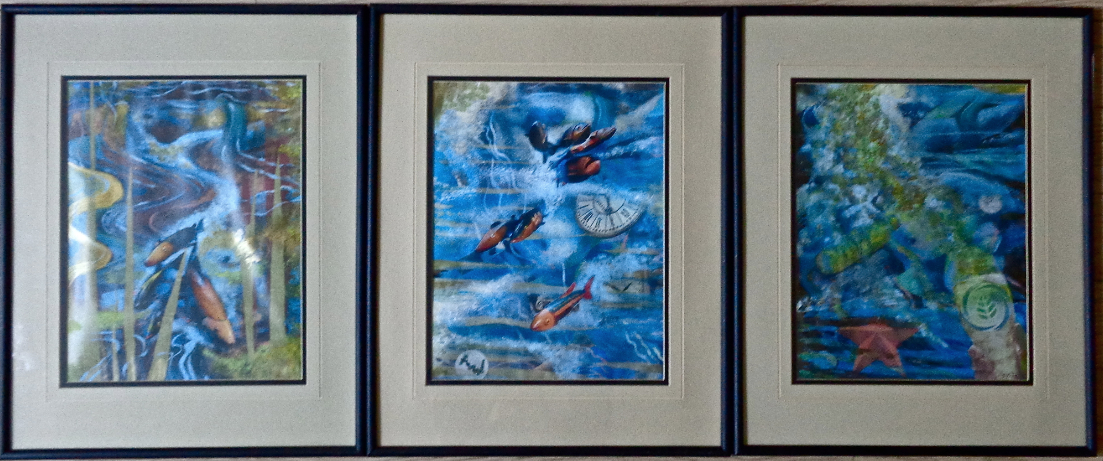 See the rest at T-Buds in December and January !
more information at