About this event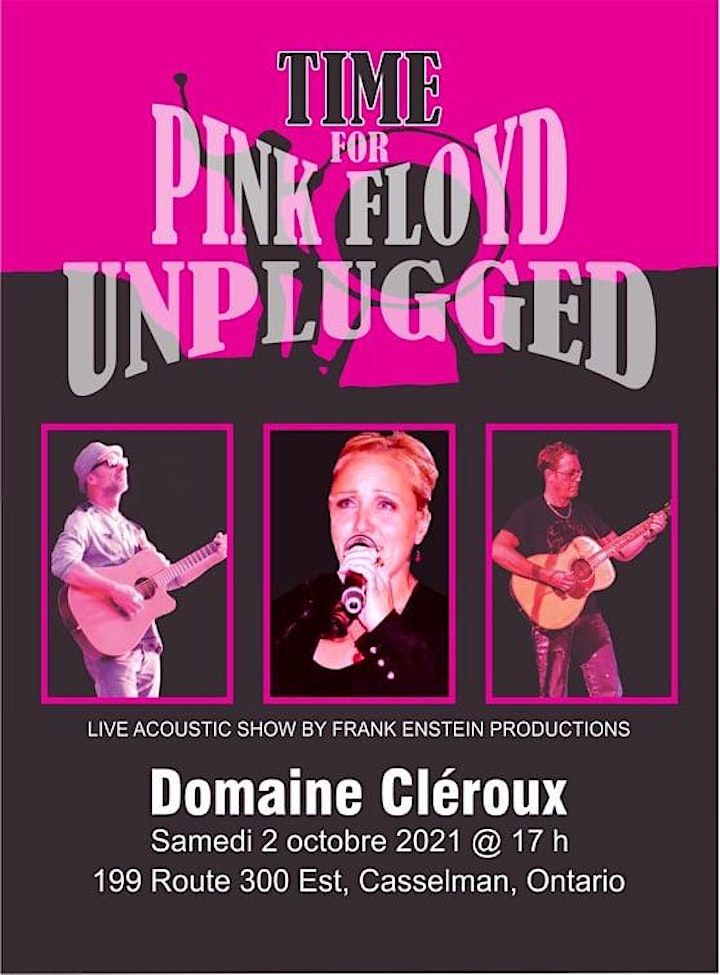 English will follow:
On vous invite ici sur la terrasse du Domaine Cleroux pour un 5 à 7, samedi le 2 octobre avec le trio Time for Pink Floyd.
Le projet Time for Pink Floyd (TFPF) Acoustic est un trio composé de François Poirier, Denis Jalbert et Martine Lafontaine. Les musiciens performent sur guitares acoustiques mettant le focus sur des arrangements vocaux exceptionnels, sans accompagnement ni boucles préenregistrées. C'est donc grâce à leurs versions inventives et intéressantes, qu'ils sont capables de capter toute l'essence de ces chansons intemporelles, créant une ambiance unique, pour une soirée magique...
Le coût d'admission est de 25.00$ chacun, plus frais d'administration Eventbrite.
Au menu pour la soirée, le Domaine vous offre le choix entre nos pizzas fraîchement préparées, soit la pepperoni et fromage ou la margherita, ainsi que des nachos ou des chips avec salsa que vous allez pouvoir savourer en accompagnement de nos cidres Nation'Spiked ou avec une bière artisanale de la Micro Brasserie Casselbrew.
Pour placer votre commande de nourriture, vous devez selectionner "add-ons", ce qui vous amènera aux choix de nourriture, incluant les prix.
Nos spectacles dépendent de la météo, et les places sont assignées selon le principe du premier arrivé, premier servi. Adultes seulement.
-------------------------------------------
We are inviting you on the patio for a get together from 5 to 7pm, Saturday October 2nd, with the trio Time for Pink Floyd.
The Time for Pink Floyd (TFPF) Acoustic project is a trio composed of Francois Poirier, Denis Jalbert and Martine Lafontaine. Musicians performing on acoustic guitars, focusing on exceptional vocal arrangements, with no backing tracks or pre-recorded loops, it is through their inventive and interesting versions, that they are able to capture all the essence of these timeless songs, creating a unique ambiance, for a magical evening...
Admission price is $25.00 each, plus fees.
On the food menu for this evening, we will have our personal size pizzas, pepperoni and cheese or the margherita, along with nachos or chips and salsa, that you can enjoy with our Nation'Spiked ciders, or a nice cold craft beer from Cassel Brewery.
To place your food order, you will need to click on add-ons, and there you will see the food choices along with prices.
Concerts are weather-permitting and seating is first come, first serve bases. Adults only.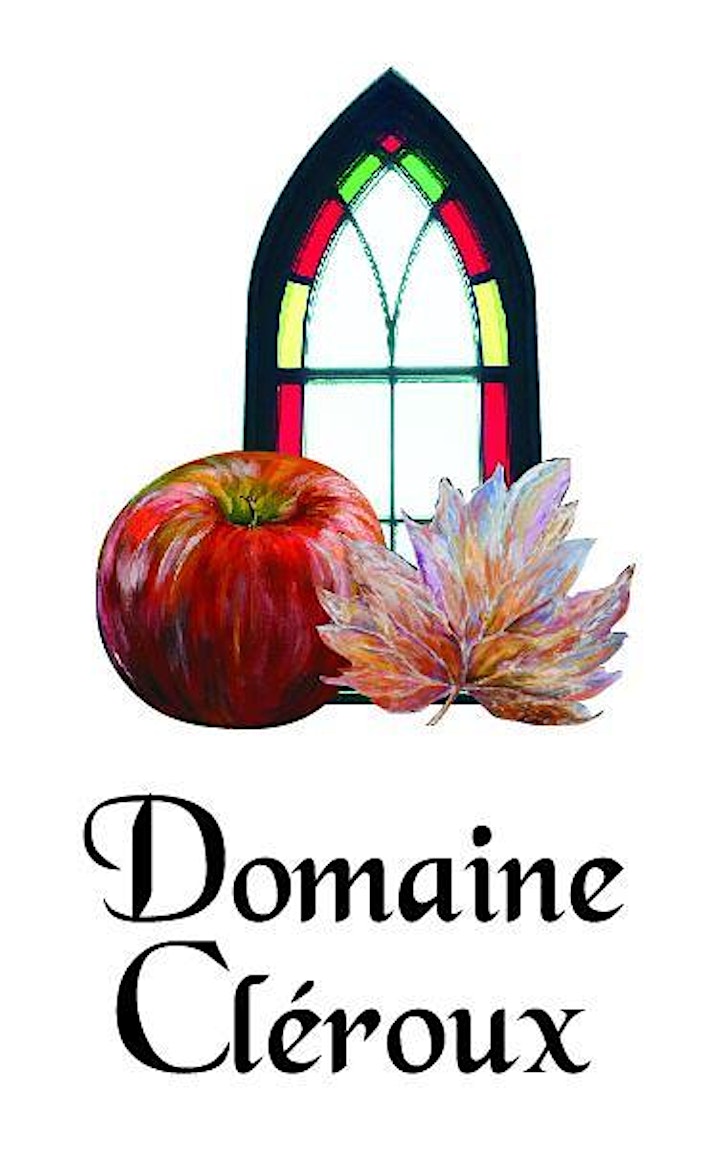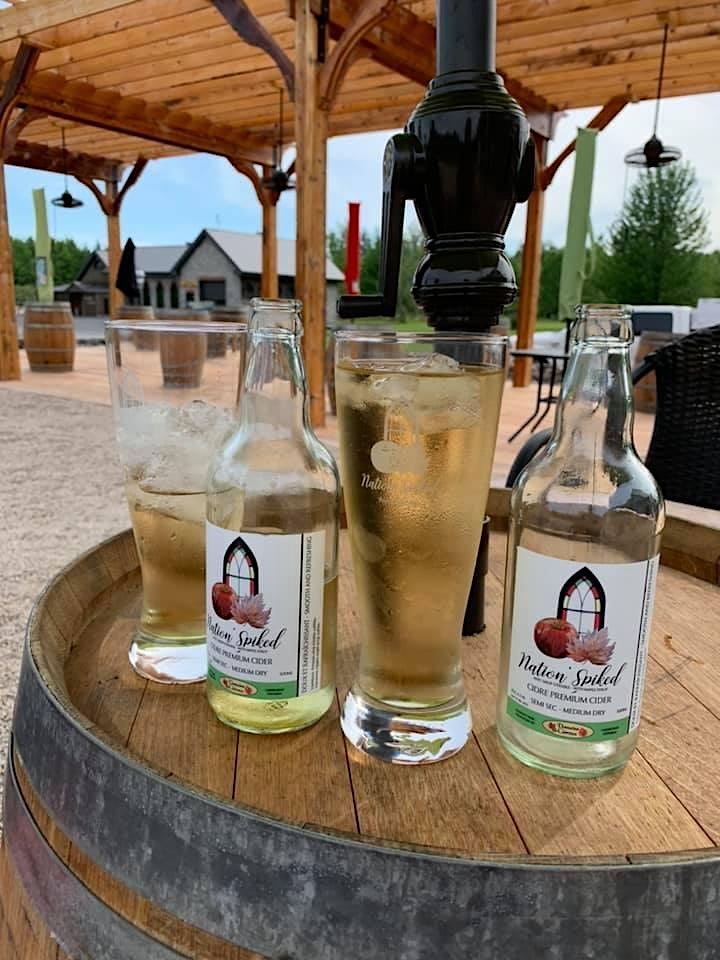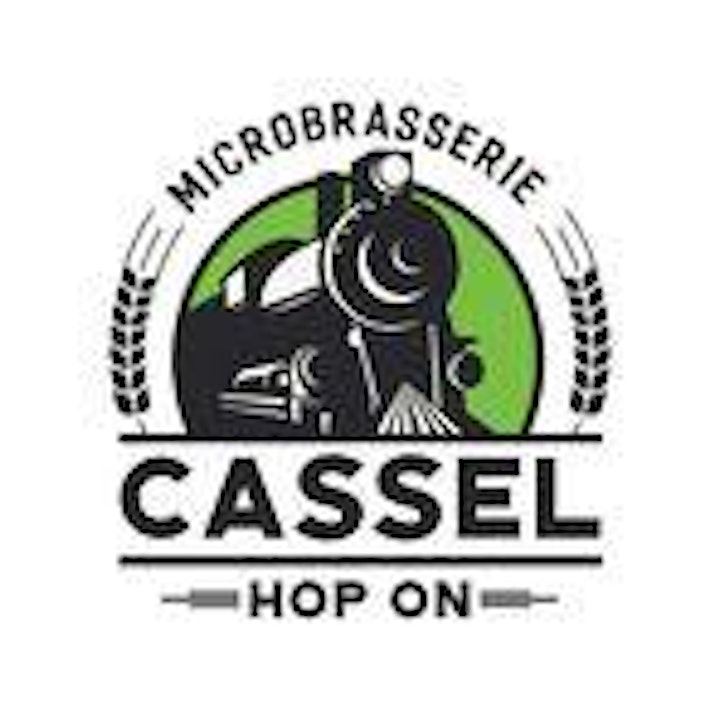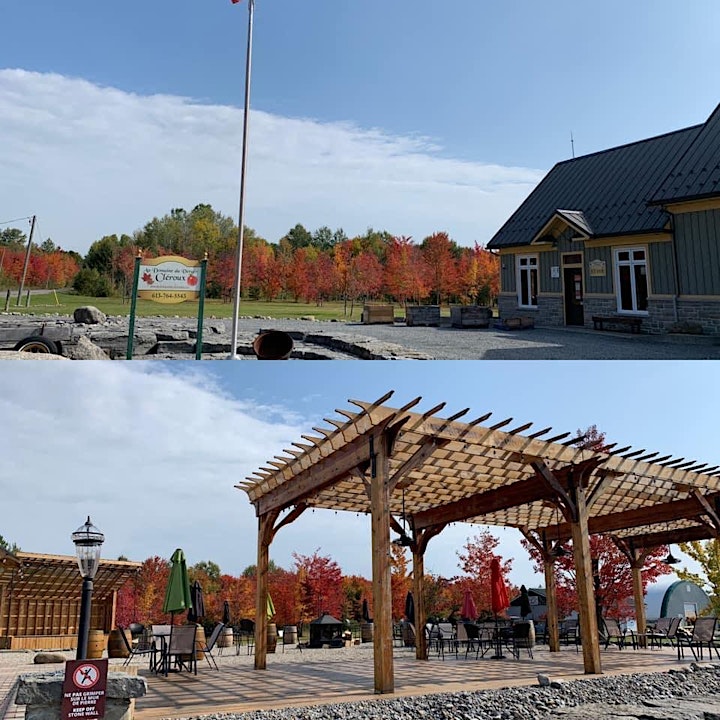 Organizer of The Time for Pink Floyd