Description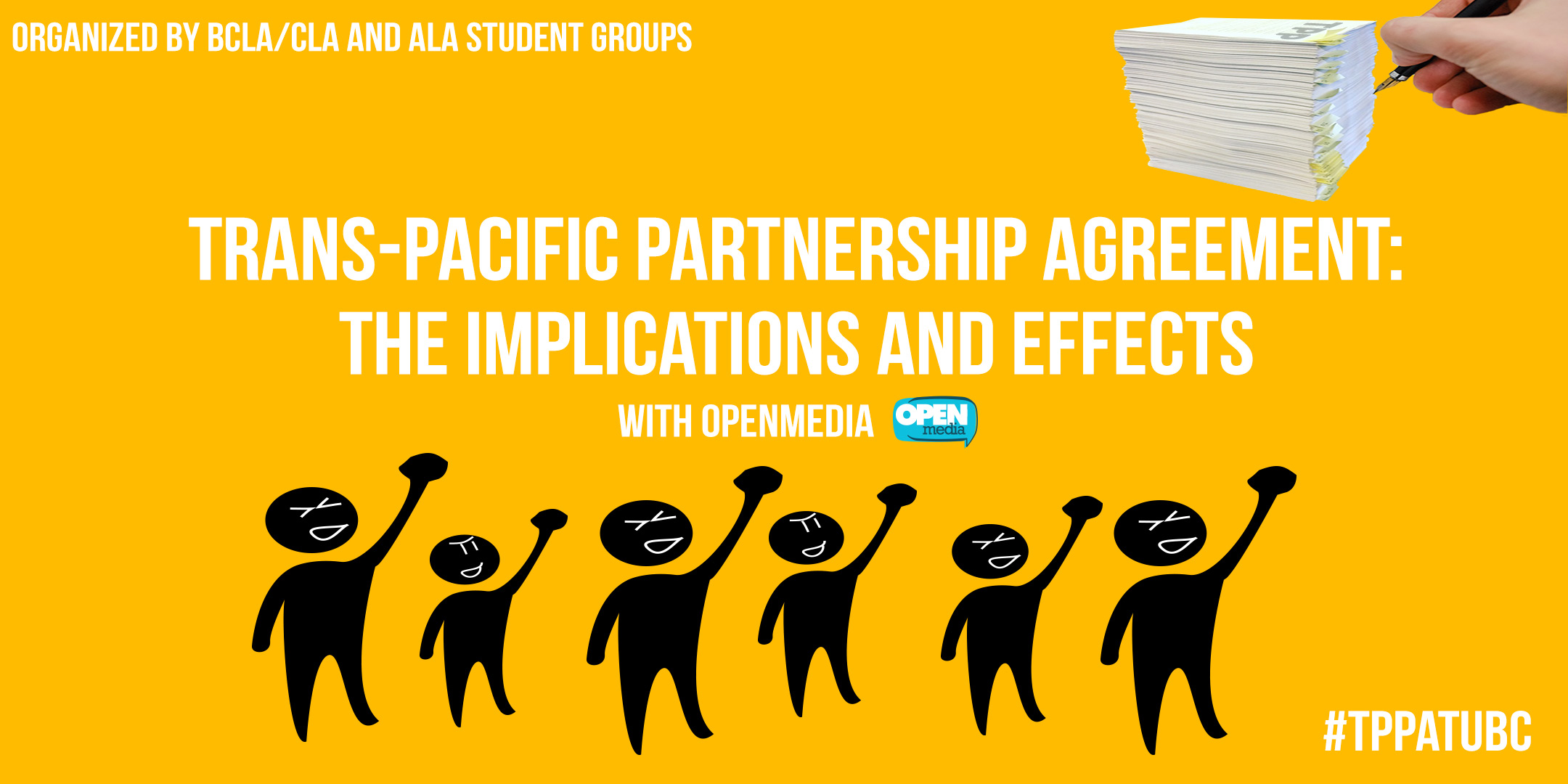 What's the big deal about the Trans-Pacific Partnership Agreement? What is it and how will it impact our daily lives? The biggest and most secret agreement in history has finally been signed. The question of whether Canada will ratify it now takes center stage.
Join OpenMedia's Digital Rights Specialist Meghan Sali in a conversation about how the TPP will impact us, censor our Web, criminalize our online activities and cost Canadians millions of dollars.
About OpenMedia
OpenMedia is an award-winning community-based organization that safeguards the possibilities of the open Internet. They work toward informed and participatory digital policy by engaging hundreds of thousands of people in protecting our online rights. Come out and become better informed about the implications of the TPP, how it will affect daily life in Canada, and how you can make your voice heard.