This is a two part series, December 17 and 20th, 6:30-8:30pm. We will paint the background in the 1st class and the trees in the 2nd class.
About this Event
The Vancouver Visual Art Foundation has been hosting online Art Classes to foster fun creativity with people of all ages and skill levels.
The Trees that Live Beside the Sea
In this two part class, let your creativity fly while painting an impasto landscape with a palette knife using thick acrylic paints on canvas. Discover the joy of painting textured trees and leaves with step by step guidance. No painting skills required.
The first class we will paint the background landscape using thick paint, and in the second class we will paint the tree trunks and the branches with the leaves.
DATES:
Part 1: Thursday, December 17, 2020
Part 2: Sunday, December 20, 2020
TIME: 6:30PM - 8:30PM
MATERIALS:
Students must provide their own supplies in order to participate.
Acrylic Paints: Amsterdam - Titanium White, Phtalo Blue, Cobalt Blue, Cadmium Yellow, Cadmium Red, Orange, Yellow Ochre, Green
water and container
Paper towels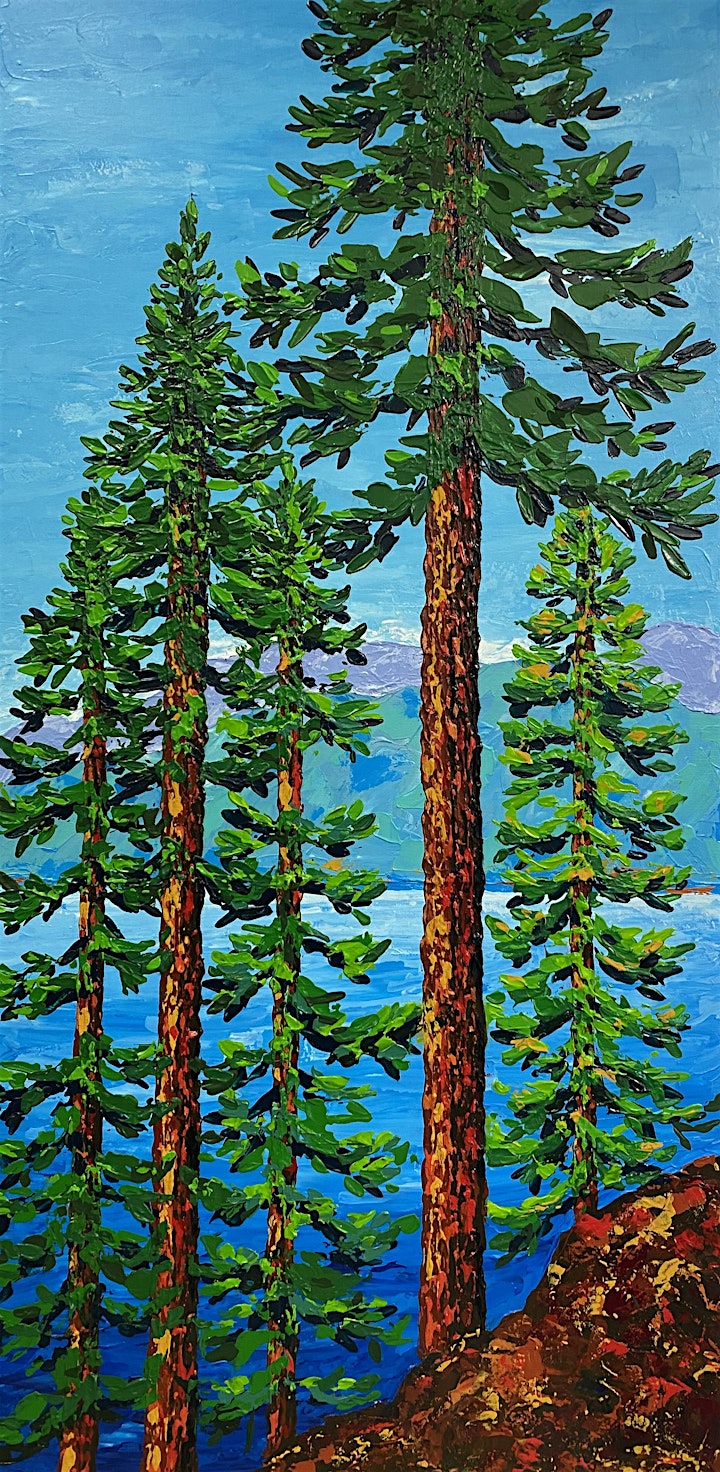 In the first class we will make this landscape background using thick acrylic paint.
Then in the second class we will add the tree trunks in thick acrylic paint and the leaves.
Date and Time
Location
Refund Policy