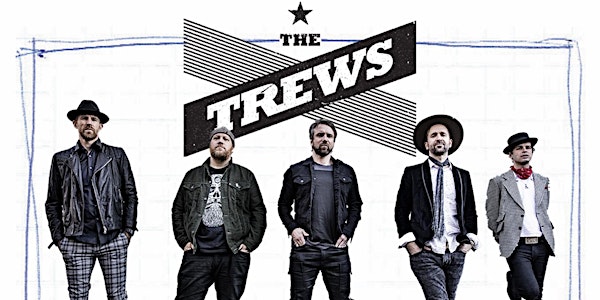 The Trews
ALL AGES
Horseshoe Hootenany Livestream Series presents
Funding provided by the Government of Ontario
About this event
REBROADCAST AVAILABLE UNTIL JULY 13th
SUPPORT: REVIVE THE ROSE
The Trews play their first album, House of Ill Fame, in it's entirety plus new material and other hits at the Horseshoe Hootenanny
Dave Hodge welcomes John Angus and Colin to his 'chatroom' for a Q&A during the stream intermission/stage changeover
The Horseshoe Hootenanny stream concert series features live to air band performances (not pre-recorded) from the stages of the Horseshoe Tavern & Lee's Palace in Toronto. The series financially supports the bands, their crews, local technicians and videographers, and the venues, while the stage is dark and in lockdown, during now a full year plus in COVID-19.
The series is professionally filmed, with 3-5 pro cameras, and streamed through VIMEO, using all the venues sound and lighting production to produce a higher level video/audio/stage look as if you were in the venue itself
Streams will include an artist Q&A during the stage changeover/intermission, or a creative pre produced artist feature, including interactive social chat, in an attempt to simulate your 2-3 hour experience physically going out to a live music venue  
All shows are also available for replay after the original airing for 10 days
Funding provided by the Government of Ontario.