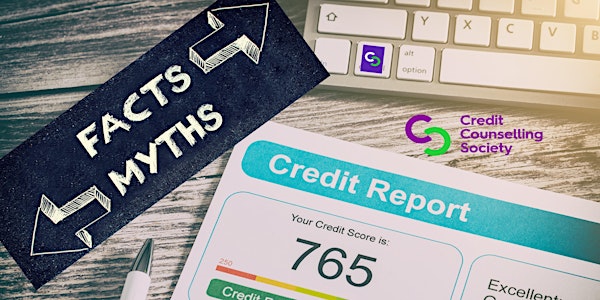 The Truth About Credit: Info on Canadian Credit Reports, Ratings & Scores
Myths around credit, facts around credit reports, credit ratings, & credit scores alongside strategies on how to protect or repair credit.
About this event
The Truth About Credit - Important Information About Having & Maintaining Credit in Canada
Ever wondered what the difference between a credit score and a credit report was? Do you know what builds (or reduces) your credit score? Credit can be very confusing and this can lead to decisions that may impact our overall credit profile. Decisions and actions that are seemingly positive may actually impact us negatively. This truth is the same for clients as it is for our respective selves.
Information is key to making decisions that positively affect our credit and overall financial health. In The Truth About Credit free webinar, you will learn how to:
Identify what's in it for you to be good with your money and credit;
Identify what is on your credit report and the credit rating system;
Identify the 5 factors that affect your credit score;
Check your own credit report;
Name who may be interested in your credit score/report;
Identify some myths around credit; and
Identify ways to build your credit and avoid scams!
This interactive session will last 60 minutes in a webinar format. All participants will walk away with ideas, resources and the full curriculum upon request.