About this Event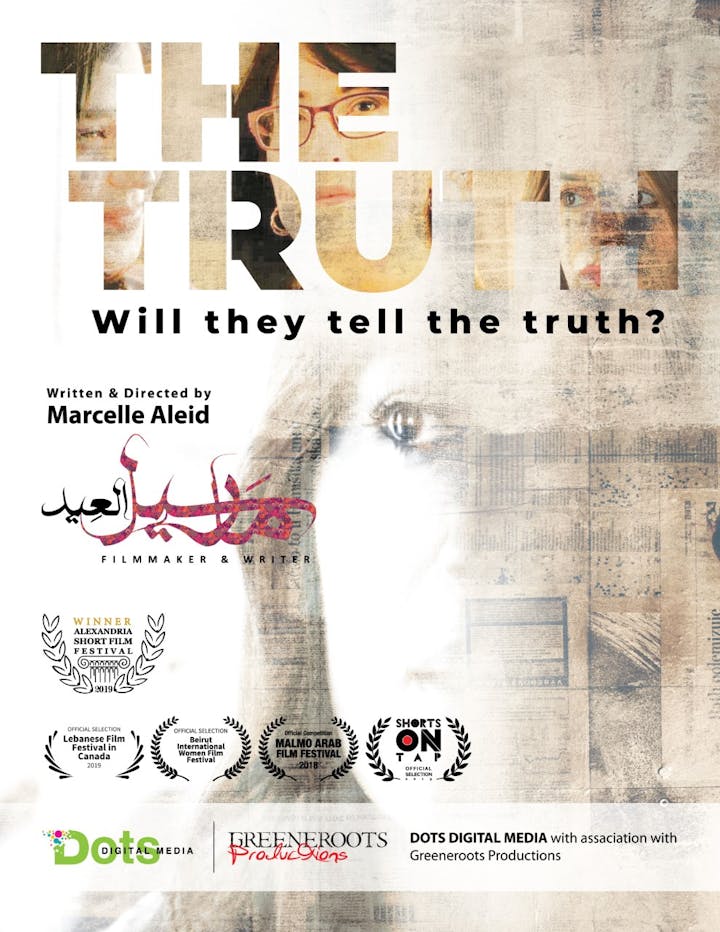 The Truth!
While trying to make a documentary about the broken relationships among some Arab families in Toronto , the filmmaker finds hidden secrets behind the closed doors during the preparation for the interview of three ladies from different backgrounds. Will they tell The Truth?
Golden winner for best short fiction film and Egyptian Critics Award for best film
Director & Writer: Marcelle Aleid
Cast: May Tartoussy, Diala Aleid, Hamsa Farhat Diab, Celine Amoiel, David Amoniel
Sunday September 22 @ 5:30pm
THIS TICKET ALLOW YOU TO SEE DAMASCUS ALEPPO RIGHT AFTER THE TRUTH
ENJOY THE MOVIE!
Tickets are available on Eventbrite.ca, by phone at (514) 552-5153
by email at info@lffcanada.com.
For more information please visit www.lffcanada.com or contact us at info@lffcanada.com.