Event Information
Refund Policy
Contact the organizer to request a refund.
Eventbrite's fee is nonrefundable.
About this Event
After joining us for this online gathering, you can expect:
A life changing experience that will leave you feeling empowered to take control and be the CEO of Motherhood that you're meant to be.
Join this incredible network of thousands of women worldwide who can support you on this journey.
Listen and learn to expert speakers from around the world who will lift you up, and fill your toolbox with a skillset you never knew existed that will make your everyday a more harmonious, peaceful and productive place.
Let's learn to do MORE with the overwhelming blessing of Motherhood…we can thrive with the right mindset and tools.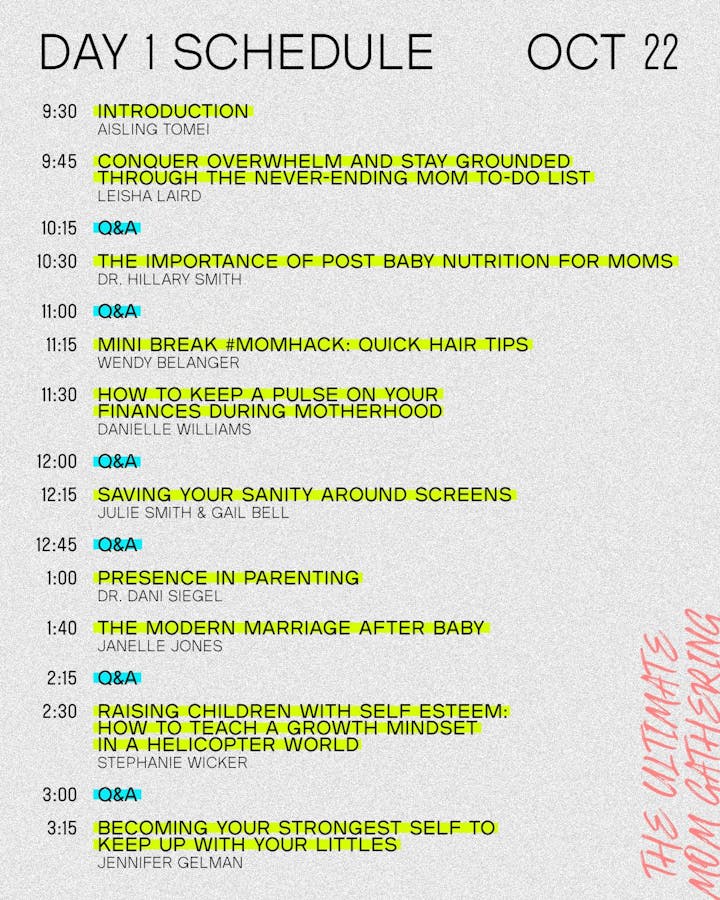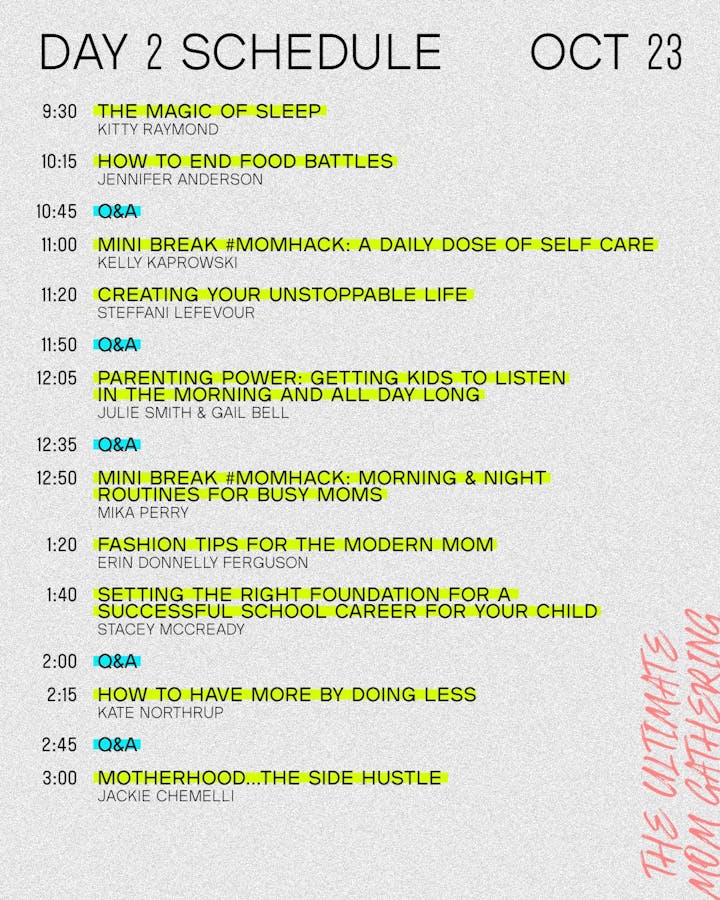 WHO IS IT FOR?
Moms.
All Moms.
Moms who wants to improve their every day.
Moms who parent children ages 0-9 will get the most from these two days, but if your children are older we imagine you still want to know how to create a more peaceful, harmonious home life.
Mom's with any number of children.
Moms who go to the book store and buy ALL the books but never get to read them.
Moms who long to go to that retreat and learn new skills but can't seem to get away from the laundry and cooking that comes with motherhood…for now.
Moms who know there's got to be a better way.
Mom's who have an already full plate but desperately need to not feel alone, isolated and forgotten.
We see you, we hear you, we've got you.
WHAT YOU'LL LEARN
How to stay grounded and feel a deep connection to yourself so that you don't feel like your drowning in the hustle and bustle of motherhood.
Get out of a funk of nagging, yelling, feeling frustrated, and crying.
How to conquer anxiety and mommy blues
Confidently make your way through your postpartum journey
Keep a pulse on your finances even if you're a stay at home mom
Stay organized and manage your time effectively so you can free up some much needed time for yourself
Learn amazing mom hacks that will make life SO much easier
How to add in a daily fitness routine without having to get to a class
Get kids our the door alive and on time.
How to help your children cultivate self esteem and a growth mindset
Learn to let go and know when not to go down the helicopter world rabbit hole!
WHY ATTEND?
Parenting is hard! Just when you think you've got it all figured out a new stage presents itself with a whole new set of challenges.
Learn the skills from 18 top parenting experts giving EXCLUSIVE advice for the MORE community. They will guide you through your parenting journey and armor you with strategies that will create positive and lasting change in your family.
Navigating parenting in the digital age is a whole new struggle. Learn effective ways to manage screen time for you…yes YOU and your littles.
If you feel like you are spinning your wheels yelling , nagging, and giving constant time-outs… Learn how to grow a connection with you kids surrounding discipline that will inspire your kids to WANT to listen and participate in household chores so you can stop feeling like a dragon lady!
Feel like you've lost your edge since children came along? You'll learn how to stay grounded and connected to yourself so that you don't feel like your constantly treading water.
Feeling a little left out of the money situation? Keep a pulse on your finances even if your staying at home with the kids.
HELLO! A LITTLE MORE BACKGROUND
Hello! We are your hosts for The Ultimate Mom Gathering and co-founders of MORE Gatherings. We met at a prenatal class and bonded over our discovery that we had both been through years of infertility struggles. We realized really quickly after having our children that we would have never ending questions, and worries, as most parents do. We started sharing information, everything from muffin recipes, and first foods, to cold remedies, to sleep trainers and music classes and realized how IMPORTANT the village is when raising children. We decided to host the Ultimate Mom Gathering so that others could get it on this invaluable community, share and learn together.
Through this labour of love we've been adiment to ensure that this is not your typical Mom Gathering…we have pulled together incredible thought leading experts from around the world that we've personally used while learning to manage six kids under the age of four, with one more on the way, while managing a marriage and business (you heard that right ;)). We couldn't do it without the help of these experts and wanted to share these finds and help shorten the path for other Mamas.
We used to dream of going to Bali, LA, NYC, Australia to see some of these people speak and knew that with young families at home this wasn't possible. So we are bringing them to you. You can hear from 20 experts in an intimate setting (your own home) and listen or watch along as they give us the goods…for the price of 3 books!
Our online learning platform allows you to attend the event launch from any device at anytime during that day. No need to rearrange your schedule. You can listen while you do laundry, watch with a cup of coffee while the kids are napping. If you can to do a view a couple sessions with a few other Mom friends, or set aside a few days and send the kids to grandmas so you can take this Mom course! You are the CEO of Motherhood Damnit! You need time to upgrade your knowledge (did you know you can get a diploma in Kardashian? I digress…all that to say...) there are courses for everything else in life it is SHOCKING at how there are not more formal platforms for the worlds toughest job!)
With each ticket purchase you will receive a link of the event after it airs so you can re-watch each session when it suits your family needs.
The benefit to watching it live and have access to a chatroom so you can communicate with others watching...be apart of this amazing community.
We encourage you to ask questions to the presenter that our moderator Aisling Tomei will do her best to fit in during the live Q&A session after each talk.
If you have to miss a portion of the event, it will be recorded and each session will be sent to you after the event so that you can watch or listen when it suits your busy life.
The speakers we have are LIFE CHANGING incredible people. Some you may know and already love, and some are our hidden gems.
The best part is that not a single one of them are selling anything to you. This is not a hi level lesson with a sales pitch for more at the end. These are never before heard exclusive for The Ultimate Mom Gathering lessons, talks.
Date and Time
Refund Policy
Contact the organizer to request a refund.
Eventbrite's fee is nonrefundable.