How to Connect, Engage and Build Relationships Online Using the 2019 Social Media Strategies to Grow your Business Without Hiring a Big Team
About this event
How to Connect, Engage and Build Relationships Online Using the 2019 Social Media Strategies to Grow your Business Without Hiring a Big Team, the Constant Overwhelm or the Momentum Crushing Question, "What the Heck Do I Post Next?"
This masterclass has been fully designed to give you practical skills you can use straight away.In This Master Class, You'll Learn
Where & How To Start Using Social Media For Business
The Key Features To Create A Successful Social Media Strategy: Strategic planning is the root of successful #socialmedia marketing. Be sure you have a solid foundation in place before you start your social media marketing efforts.
How To Set Up & Use Key Social Media Platforms
Reputation Management & How to Deal with Negative Social Media
How To Introduce Social Listening and Monitoring Into Your Strategy
How To Create a Content Strategy For Social Media
Extending Your Reach On Social Media : An Introduction To Influencer Marketing
Understand Social Media Storytelling
The Basics Of Social Media Advertising
How To Measure Your Social Return On Investment

The Social Media Game In Grenada and The Caribbean Is About To Change In A Big Way
Whether you've been stuck on the sidelines waiting for the "right time" to get in the social media game or struggling to generate the type of results you've been hoping for … 2019 can be the big breakthrough year you've been waiting for.
So much has changed in the social media industry, and there's NOTHING but room at the top for Grenadian entrepreneurs and business owners who are prepared to take advantage of these shifts.
Join me to get fully updated on what it takes to connect, engage, and build relationships with potential customers online using Social Media.
The Master Class Is A Must Attend If
1- You're an entrepreneur/business owner who's frustrated with not knowing how to make Social Media work in your business and need to finally get it right.
2- You are a PR, communications, marketing, and social media professionals who already use social media at work and want to step things up a notch.
3- You are interested in knowing how to Learn how to use social media to, Increase your reach, Tell your story more creatively and Improve engagement with your posts.
You will receive
1- All slides and presentations used
2- Social Media Workbook
3-Lunch is Provided
Our Premium Ticket Include a dedicated two hour one on one Strategic Social Media session with Kimron Corion as well as 3 months of Social Media Support.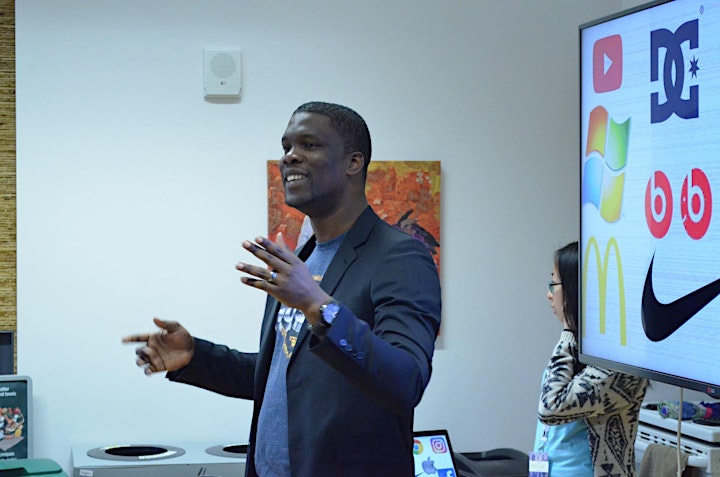 Organizer of The Ultimate Social Media Masterclass For Success in 2019. Grenada Edition