Description
STRESSED OUT?
How's that working for you? Probably very frustrating and EXHAUSTING. Do you want to make a lifestyle change that will invite more fun, fulfillment and success into your daily experience?
Did I hear that right? WAS THAT A RESOUNDING YES?
The unSTRESS MasterClass will teach you, step-by step, how to turn your stress into success. In this three part live workshop and online training experiene you will learn:
+ Proven Un-Stress Life-Enhancement Strategies to tweak how you define & manage your stress.
+ 4 powerful Traction Steps you can take to step out of the daily grind of overwhelm.
+ Time management skills to transition from busy & resentful ----> to busy & fulfilled.
+ Tips for living with ambition and being content (at the exact same time).
+ My simple and totally sustainable Self-Care System (nutrition, strength, movement, mindfulness).
The unSTRESS MasterClass is an interactive and highly supportive personalized experience. You will also benefit from:
+ Kick-in-the-ass support from myself and your fellow participants (we DO hold each other accountable...in a push you to create your best life experience kind of way)
+ Opportunity to connect with other people taking ACTION to live with a Soul-Serving Stress Mindset. We are who we hang out with.
This MasterClass is expertly designed to help you create sustainable positive change in your life experience. You must be willing to ask yourself the "hard"questions. I will be requiring you to be honest with yourself about your beliefs, needs, habits and desires. #yesyoucan
HOW THIS TRAINING WORKS:
2 X 1.5 HOUR INTENSIVE MASTERCLASS LIVE WORKSHOPS
2 X ONLINE TRAINING AND SUPPORT WEBINARS
24/7 COACHING VIA THE PRIVATE UNSTRESS FB GROUP
Live Workshop Dates are Thursday Feb 8th & 15th 2017 (12:30-2pm)
PLUS with your paid registration you will receive:
+ My FREE Thriven Coaching Life Inventory Assessment
+ A 20 minute private coaching session with myself
+ Exclusive unisex ROCK YOUR LIFE Bracelet. Wear it as a daily success reminder.
[That's a BONUS value of over $300!]
TOTAL PROGRAM INVESTMENT: only $227.00

THIS MASTERCLASS IS TO SUPPORT YOU IN SUCCESS. Whatever success looks like for you. Come with an open mind and an action based mindset. As your soul-centred success partners we will work together to help you create your goals, move past what's holding you back and move forward with what you have been wanting to do for (I would guess) a very long time.
Time to ROCK. YOUR. LIFE and guess what??? YES YOU CAN.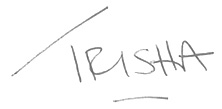 If you are interested but not sure if this is right for you please call 250.215.4313 or email trisha@passionigniter.ca. I am happy to help you know if this training will serve you from where you are right now. 'Cause it may not be what you need at this time! I value service before the sale (anyone who has worked with me knows this first hand).