| | |
| --- | --- |
| The Vagina Monologues Ottawa (March 8 & 9, 2013) 8PM | |
Event Details
 VDay Ottawa JOINS GLOBAL EFFORT TO STOP VIOLENCE AGAINST WOMEN AND GIRLS
 VDay Ottawa 2013 Presents a Benefit Production of Eve Ensler's
THE VAGINA MONOLOGUES
-"Spellbinding, funny, and almost unbearably moving . . . it is both a work of art and an incisive piece of cultural history, a poem and a polemic, a performance and a balm and a benediction." —Variety
March 8 & 9, 2013
The Bronson Centre
8PM

Tickets also available at these locations:
Ottawa Women's Credit Union (271 Bank St.)  613- 233-7711
Venus Envy (320 Lisgar) 613-789-4646
Singing Pebble Books (202 Main Street) 613 230-9165
Elgin Video (258 Elgin Street) 613 234-9499

$25 in advance and $30 at the door
Be sure to also check out Mac Hall, before the performance, during the intermission, and after, as we will also be holding a silent auction, MadeByMen Bake Sale and a showcase of a variety of nonprofit organizations which provide vital services to our community.
Stay connected to us for all the latest updates on this production!

Email: tvmottawa@gmail.com
Website & Blog: vdayottawa2013.com
Facebook: VDay Ottawa Tvm
Twitter: @VdayOttawa
Proceeds Benefit: The Sexual Assault Support Centre of Ottawa (SASC) Registered charity number: 107971806RR0001
 **Eventbrite surcharges apply for all credit card payments**
Thank you to all our event sponsors!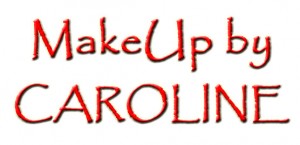 Where

Bronson Centre
211 Bronson Avenue
Ottawa, Ontario K1R 6H4
Canada

Organizer
JAMIE KWONG
A recognized and sought-after business leader, community builder, and advocate, Jamie Kwong has spent her professional career working and serving her community.
Most recently, Jamie was the Executive Director of the Quartier Vanier Business Improvement Association, helping local businesses prosper and grow.  Known for her vision and leadership, Jamie fostered strong, collaborative partnerships to advance community building initiatives between the businesses and the local community groups.  Bringing together over 1000 local residents and community organizations to take part in the creation and installation of the city's tallest mural (2017), she led a large-scale community building opportunity to beautify the mainstreet and prevent vandalism. Previously, she served as the Executive Director of the Orleans Chamber of Commerce, promoting economic development and job growth in Ottawa's east end economy.
She is an advocate for gender equality and has been a front-line support worker on issues relating to violence against women for over 10 years. She has been instrumental in fundraising over $200,000 towards local centres that provide support services to women that have experienced violence.
A graduate of the University of Ottawa, Jamie holds both a Bachelors and Masters degrees in Criminology.

JAMIE KWONG

Chef de file en demande dans le monde des affaires, bâtisseuse chevronnée dans la collectivité et toujours prête à défendre les intérêts de ses concitoyens, Jamie Kwong a consacré sa carrière professionnelle au service de sa communauté.

Plus récemment, Jamie a agi à titre de directrice générale de la Zone d'amélioration commerciale du quartier Vanier, qui vise à  aider les entreprises locales à croître et à prospérer.

Reconnue pour sa vision et son leadership, Jamie a favorisé la création de partenariats forts entre entreprises et groupes communautaires locaux afin de faire progresser des initiatives bénéfiques pour le voisinage. Elle a notamment su rassembler plus de 1 000 résidants et des organisations communautaires pour participer à la création et à l'installation de la plus haute fresque de la ville (2017). Elle a aussi dirigé une vaste initiative de développement communautaire visant à embellir la rue principale et à prévenir le vandalisme.

Avant d'œuvrer au centre-ville, elle a été la directrice générale de la Chambre de commerce d'Orléans, chargée de promouvoir le développement économique et la croissance de l'emploi dans l'est d'Ottawa.

Jamie a toujours milité pour les droits des femmes. Depuis plus de 10 ans, elle a apporté un soutien continu aux intervenantes de première ligne pour contrer toute forme de violence à l'égard des femmes. Elle a contribué à la collecte de fonds de plus de 200 000 $ au profit de centres d'intervention locaux offrant des services de soutien aux femmes victimes de violence.

Diplômée de l'Université d'Ottawa, Jamie est titulaire d'un baccalauréat et d'une maîtrise en criminologie.