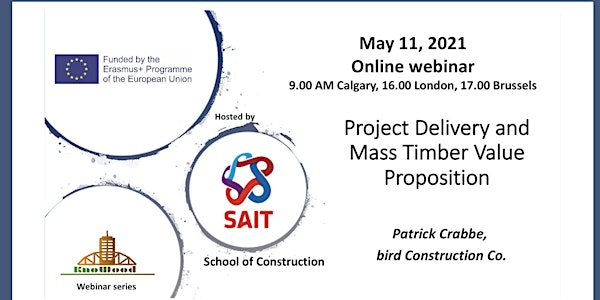 The value of building with mass timber: The perspective of a builder.
A webinar presentation for KnoWood ERASMUS on mass timber sustainable design and construction.
About this event
This event is hosted by SAIT - School of Construction in partnership with KnoWood ERASMUS project.
The online event will be delivered at 9.00 AM in Calgary, 16.00 in London, 17.00 in Brussels.