The Vancouver Sustainability Reporting Symposium
Description
SRA Canada with the generous support of Export Development Canada (EDC) and Teck is hosting the Vancouver Sustainability Reporting Symposium on October 7, 2016.

Sustainability reporting has become mainstream corporate practice, advancing over the past two decades to encompass broader and deeper disclosure of environmental, social and governance (ESG) issues.  
Still, there remains a disconnect: While Canadian companies continue to pursue the creation of measurable value in their reporting practices, the financial community also continues to seek meaningful ESG data to inform investment decisions. Meanwhile, the Global Reporting Initiative's new reporting standards, expected later this year, and reporting guidance from the International Integrated Reporting Council (IIRC) and the Sustainability Accounting Standards Board (SASB) are all advocating frameworks to help connect the dots. But with what success?
Join fellow reporting practitioners in a half-day, interactive and informative session that will draw on case studies to focus on emerging trends and best practices in disclosure and transparency, delivering practical knowledge and tools that participants can put into practice to enhance their reporting initiatives.
PROGRAM
8:30 Registration
8:45 WHAT MATTERS MOST: Simplifying materiality and stakeholder engagement
The definition of and guidance on materiality need not be a moving target. This session will help practitioners understand what materiality is, and what it is not. It will explore why identifying the issues that matter most is important to your investors and stakeholders and will offer straightforward thinking on how to engage stakeholder opinion to help prioritize issues.  
9:45 THE FOREST FOR THE TREES: Linking sustainability metrics to investor decisions
Companies spend vast resources on data measurement and collection. Is this expenditure providing the information investors need to make informed decisions on ESG risks and opportunities? This session will explore the anchor issues that are influencing investor decision-making in Canada, including climate change, aboriginal rights, water and supply chain; which metrics are most meaningful; and effective tactics to increase the delivery of information and the usability of your company's data disclosure.
11:00 CAN YOU HEAR ME NOW?: Best Practices in Reporting Across Multiple Platforms
The demise of the PDF report was predicted more than a dozen years ago. Yet it remains the standard format used by companies to tell their ESG story. This session will energize practitioners with case studies from reporters who are realizing the full potential of their sustainability communications using the latest interactive technology across multiple channels and platforms.  
12:00 A VISION FOR THE FUTURE: Lunch Session
This working lunch, facilitated by Dr. David Wheeler, will support participants in the creation of a practical and actionable five-year vision for their companies' sustainability reporting and communications.
13:00 TRANSFORMING LEARNING INTO ACTION: Optional Practicum
In this interactive session, SRA facilitators will engage participants in the review and analysis of a Canadian sustainability report with the goal of transforming the day's learning into applied practice.
To find out more please visit https://sustainabilityreporting.squarespace.com/?p 
This event is made possible by the generous support of EDC and Teck.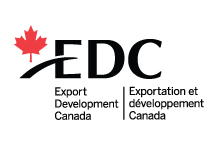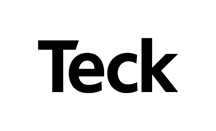 This invitation is for the Vancouver session. For Calgary or Toronto register at:
https://sustainabilityreporting.squarespace.com/?p 
For more information, please contact us:
Katharine Partridge: kpartridge@stakeholderresearch.com     905-372-4694
Kathrin Bohr:     kbohr@stakerholderresearch.com           647-988-1206
www.stakeholderresearch.com