Description
Business Analysts and Product Managers (PMs) share many of the same responsibilities but they also have unique responsibilities in their role. In this presentation, we'll learn the differences between BAs, Product Owners and Product Managers. We will discuss one of the key differences between BAs and PMs, which is the creation and ownership of a product vision, and what is an effective product vision. Come learn about the tools to help you get set up for success in Product Management and find out how you can develop those skills in your BA role.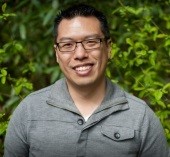 Eric Bin is the Director of Product Management at Clio, the world's leading Legal Practice Management software, which powers the work for over 150,000 legal professionals every day. He previously worked at Abe Books, an Amazon subsidiary, where he led the development of Seller Management tools. A Liberal Arts major, he blames luck for his career situation and dreams of being the PM for the Mazda MX-5 Miata.
E

vent Details

Date/Time: Thursday, May 25th, 2017 (6:00pm - 8:30pm)

Location: Holiday Inn Express Metrotown, 4405 Central Blvd, Burnaby – Capilano Room

Cost: $5 for IIBA Vancouver Chapter Members; $15 for Non-Members

Refreshments: Light dinner, beverages

Special thanks to our event sponsor, Diversified Communications, organizers of Project World*Business Analyst World.

Oct 30 - Nov 2, 2017 | VANCOUVER CONVENTION CENTRE
Registration is now open!
Ultra-early-bird pricing on until June 4th. Hope to see you there!
All attendees at this event will be entered to win a 1-day symposium pass to Project World*Business Analyst World