Event Information
Location
The Creative Hive
16819 111 Avenue Northwest
Edmonton, AB T5M 2S4
Canada
Refund policy
Contact the organizer to request a refund.
Eventbrite's fee is nonrefundable.
Join us for an evening of connection, conversation, and sharing!
About this event
Elevate is a community looking to elevate one another, elevate their skills, elevate their community, and elevate their lives to a new level. Through support and collaboration with like-minded people and community initiatives, we will elevate our impact on our local community.
February is Elevate: Growth, featuring three real and inspiring speakers all sharing their journey and the blessings and challenges of GROWTH.
Our speakers include:
Chau Lui, Director of Operations for Paris Jewellers
Erinn Trebaczkiewicz, Founder of The Skinny
Chantel Cabaj, President & Founder of DirectHer Network
This is a hybrid event, so you can join us in-person at The Creative Hive in Edmonton or virtually on Zoom!
Elevate In-Person + Covid-19
We will be adhering to all provincial health restrictions pertaining to Covid-19 as well as implementing additional safety precautions including:
• Proof of double vaccination or a negative privately-paid Covid-19 test within 72 hours before entering
• Masks must be worn at all times unless seated while eating and/or drinking
• In addition to tables with seating for up to 4 people (small groups that come together), individual seating spaced 6 ft apart will also be available
• Hand sanitizer and masks will be available
We will be monitoring the situation closely and will adjust as necessary.
Please note, if you are joining us in-person, our venue is taking part in the Restrictions Exemption Program, which means:
The Creative Hive is committed to providing and maintaining a safe and healthy environment for all. Consistent with this commitment, The Creative Hive is adopting the Alberta Restrictions Exemption Program. This Policy requires that any individual coming into The Creative Hive until further notice must show proof of double vaccinations for COVID-19 OR have received a negative COVID-19 test within 72 hours before entering.
For full details on the REP program in Alberta visit: albertahealthcare.ca
Exemptions
Any individual who cannot be tested or vaccinated based on medical or other protected grounds recognized by the Alberta Human Rights Act can request an exemption. Further details on how to apply for an exemption can be found on albertahealthcare.ca
We will require you to show proof of vaccination or a negative COVID-19 test within 72 hours before entering the event.
What to expect:
6:00 pm Doors open, time to grab a drink and a light snack and connect with the Elevate community!
6:15 pm Virtual doors open, settle in with your favourite drink and favourite people and get ready for the event to start!
6:30 pm Welcome from TVE
6:40 pm Erinn Trebaczkiewicz + Q&A
7:15 pm Chantel Cabaj + Q&A
7:45 pm Time for a quick break
7:50 pm Chau Lui + Q&A
8:20 pm Wrap up message from TVE
8:25 pm Time to chat, connect, and enjoy the Elevate community!
8:45 pm Virtual doors close
9:00 pm Event doors close
100% of proceeds from this event will be donated directly to DirectHer Network. We appreciate your generosity.
Chau Lui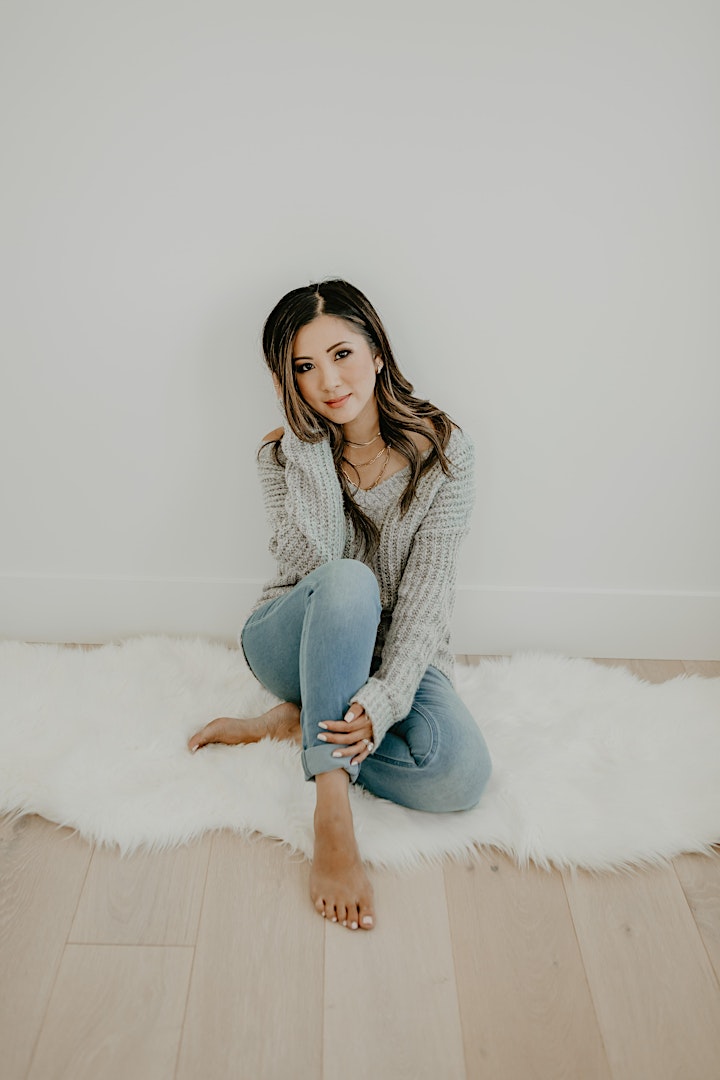 Chau Lui is the co-owner, along with her sister Trang, of Paris Jewellers, a proudly Canadian -Vietnamese women-owned and operated jewelry company focused on community partnerships, customer experience and supporting women. The company has a 90% women workforce.
Paris Jewellers started in a 400 sq. ft. space in St. Albert, AB and with Chau's leadership has grown to 23 stores across 4 Canadian provinces with over 200 employees.
Paris Jewellers aims to spread joy while making a difference in the community. During the pandemic, they have raised over 100,000 meals for Food Banks Canada and over $100,000 for Make-A-Wish® Canada, The Matriarch Movement, Ronald McDonald House Charities and Canadian Women's Foundation.
Chau is on the Board of Directors for The Canadian Jewellers Association, was Global's Women of Vision, one of Edify's Top 40 Under 40 and was a featured speaker in 2021 at the Women + Wealth Gala on International Women's Day and MOMFest Hybrid. Paris Jewellers has been featured in publications including FASHION, The Knot, BRIDES, Hello! Canada, Page Six, National Post, Popsugar, and ET.
Chantel Cabaj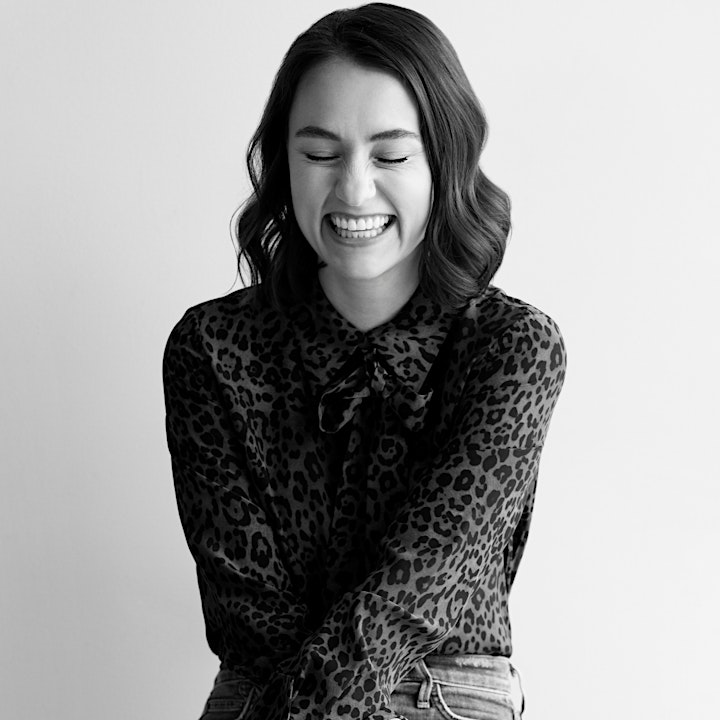 In 2016, Chantel (who uses she/her pronouns) was inspired by political events to ensure women's voices were entrenched in leadership. With a group of dedicated volunteers, this led to the creation of DirectHer Network, a community committed to demystifying the board experience and expanding the number and types of women in board service.
Chantel, a former lawyer, has been entrenched in the board governance space for the last 6 years through DirectHer, private consulting with numerous nonprofit organizations and professional associations and through her online governance company, BoardWell.
Erinn Trebaczkiewicz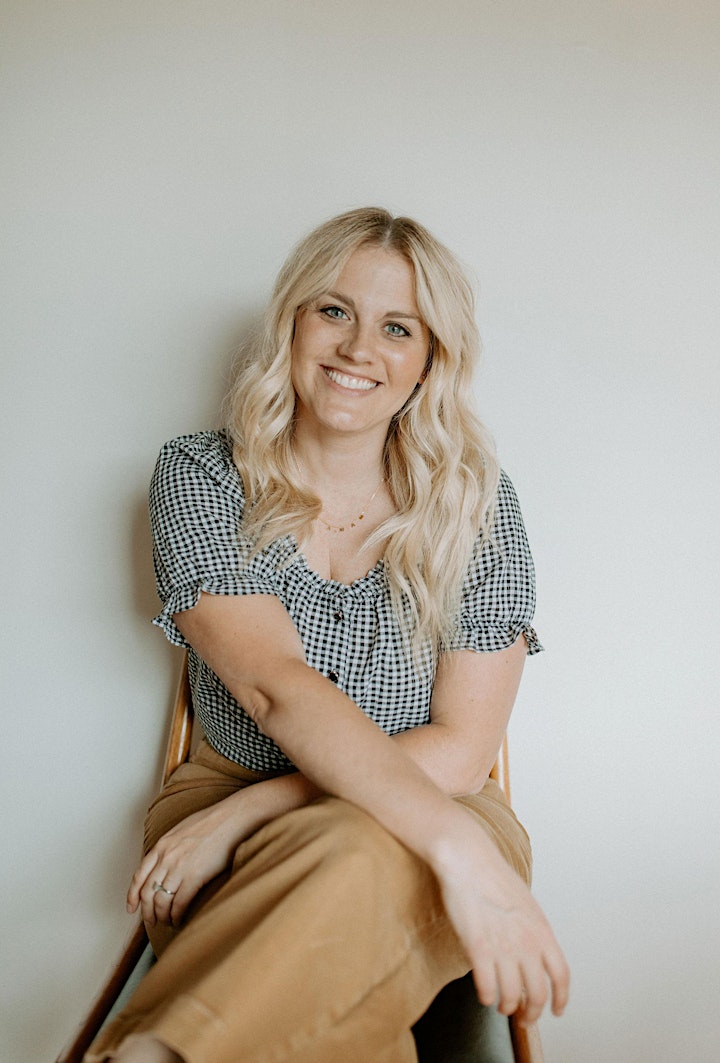 Erinn is a mother to 3 boys, a wife, business owner, and a hard working, wild at heart soul. She is the founder of, The Skinny; an ever growing clothing company that she started in her basement in 2014. Erinn is always on the lookout for "what's next", and that drive has helped her take a small home-based online shop and turn it into three brick & mortar storefronts in three of the largest malls in Edmonton, along with an online community of thousands.
With her love for fashion, dedication, and her hard-working nature, it's no wonder Erinn has been able to grow her business to what it is today in just a few short years. Not one to shy away from taking calculated risks and steps forward, Erinn is currently working on her next project - designing her own original clothing under the label, Double N (you might have heard of her first design, cheekily called The Erinn Cardigan!).
While doing what she loves, Erinn has been able to give back to the community as well, through many projects supporting local charities, companies and other entrepreneurs. To date, The Skinny has been able to donate over $50,000 to various charities within the community! Along with giving back, Erinn is also proud of the many partnerships she has fostered with The Skinny which includes some of the people that have influenced her personally along the way -- including Jillian Harris and The Birds Papaya (just to name a few!). If you know Erinn, then you know she is always looking ahead to her next project, and discovering ways to bring something new and exciting to the community of supporters she has built. Erinn is not slowing down anytime soon, and neither is The Skinny!
Date and time
Location
The Creative Hive
16819 111 Avenue Northwest
Edmonton, AB T5M 2S4
Canada
Refund policy
Contact the organizer to request a refund.
Eventbrite's fee is nonrefundable.