The voice in their heads: How video & branding inspire customer action
Description
Do you ever wish you could get inside the head of your ideal customer?
If you knew what they were thinking, could understand what motivates them to buy and what is happening passively in the synapses of the brain, you could tailor your marketing to speak directly to them.
Teaming up for the first time, Video Marketing authority Dana Goldstein and Branding expert Jaime Wedholm are presenting a 2-hour seminar that will compel you to re-think your video and branding strategies so that you see more action from your target audience.
During this event you will learn:
How video contributes to the know, like and trust factor

How the brain responds to video

How video creates a deeper physiological connection with your audience

How video can change the impact of your email communication

How to use video to make customers feel their pain and find relief in your solution
How the psychology of colour and fonts can impact your marketing

How the overall mood of your brand can affect the message you are trying to send and the image you want to portray

Discuss iconic brands and how they use video campaigns to trigger an emotional response


Explore the emotions you want to bring out in your ideal customer

Case study of a large Canadian brand, and why their most recent campaign has been a huge success.
---
ABOUT YOUR HOSTS: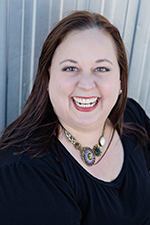 Dana Goldstein, founder and creative director of ChicFlicks Video Marketing, has been called a pionneer in video marketing for business. Drawing on her background in major motion pictures, documentary filmmaking and journalism, Dana brings her skills as a videographer, editor and marketing storyteller to every project.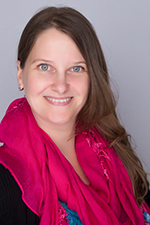 Jaime Wedholm, owner and brand designer for JWedholmDesign.ca, has extensive graphic design and branding expertise. Jaime helps clients build brand recognition and stand out with effectively designed marketing tools, creating brands that shine, and producing unique design concepts for all your print and web marketing needs.