Description
The Sing Sing Prison Museum and Bethany Arts Community proudly present the East Coast premiere of The Wait Room, an outdoor dance program created by Flyaway Productions of San Francisco to honor the lives of women whose loved ones are incarcerated.
A donation of $25 provides you with a Wait Room Pass. This is your invitation to select one of these scheduled performances:
Friday, September 20 at 8 pm

Saturday, September 21 at 3 pm

Saturday, September 21 at 8 pm

Sunday , September 22 at 3 pm

If you are prison impacted, attend at no cost. Please choose a free pass if you have a loved one who is incarcerated, or if you are a returning citizen, or if you work for the Department of Corrections and Community Supervision. All performances are open to everyone.

The location is Louis Engel Waterfront Park, outside the walls of Sing Sing Correctional Facility in Ossining. Metro-North trains bring you directly to Ossining's waterfront park. Go down the stairs at the train station and walk to the southern end of the park where The Wait Room will be performed. There is free weekend parking at the train station.

In case of rain, performances will be cancelled. We will attempt to notify you 2 hours prior of any known cancellations and if a show is cancelled you are welcome to attend any remaining performances of The Wait Room.
You will also be invited to attend these lead-up events:

---
Short film: Recorded highlights from a previous performance of The Wait Room will help you anticipate and interpret this exciting acrobatic dance. After the 14-minute film there will be a "talk back" with Flyaway's choreographer, Jo Kreiter, and members of the Flyaway dance team. When: Tuesday, September 17, Doors open 6:30 pm Where: Bethany Arts Community, presented by BAC as part of Flyaway's weeklong residency

Open Rehearsal: Visit the set as Flyaway Productions prepares to perform The Wait Room. When: Wednesday, September 18, 5:30 pm - 6:30 pm Where: south end of Louis Engel Park, at the motorized set of The Wait Room
Incarceration through the eyes of children: A moving documentary film, "Tre Maison Dasan," follows three boys, each with an incarcerated parent. Panel discussion afterwards. When: Thursday, September 19, 6:30 pm Where: Ossining Documentary & Discussion Series, Ossining Public Libarary, downstairs in the Budarz Theater
Masterclass: Explore waiting and weighting--two physical states that influenced the creation of The Wait Room. Open to all levels, no previous dance experience required. When: Saturday, September 21, 10 am - 11:30 am Where: Bethany Arts Community, presented by BAC as part of Flyaway's weeklong residency
Flyaway's choreographer, Jo Kreiter, recipient of a 2019 Guggenheim Fellowship who has had a loved one incarcerated, says, "'The Wait Room' is the most personal work I've undertaken since founding Flyaway Productions in 1996." The dance, performed on a motorized set, invokes the instability experienced by wives, mothers and daughters when their loved ones are imprisoned, and the setting, in Louis Engel Park, is near a decommissioned prison guard tower and a children's play area, which is a comment on the theme.
ABOUT FLYAWAY PRODUCTIONS
Founded in 1996 by Jo Kreiter, Flyaway Productions is an apparatus-based dance company that explores the range and power of female physicality and advances social issues in the public realm. The company uses the artistry of spinning, flying and suspension to engage political issues. Flyaway creates dances on both architectural and fabricated steel objects, with dancers suspended anywhere from two to 100 feet off the ground. Flyaway has a long history of transforming oral history into public art, articulating the experiences of unseen women.
ABOUT SING SING PRISON MUSEUM
Sing Sing Prison Museum, slated to open in 2025, will be the extraordinary location where the complex and compelling stories of two hundred years of incarceration will be shared with the public on the grounds of America's most historical active prison, Sing Sing Correctional Facility in Ossining, NY. Through its exhibitions, collections and programs, Sing Sing Prison Museum will provide a forum for the examination of historical and contemporary issues in the criminal justice system, and their social, political and cultural impact.
ABOUT BETHANY ARTS COMMUNITY
The mission of Bethany Arts Community is to create a space and environment where the many forms of art can be learned, produced and flourish. Artists of all ages and levels of experience are welcome to explore and create art that the community can experience and be engaged in while enhancing their perception and perspective of the world. BAC aims to inspire sharing, connection and collaboration in a culture designed for the benefit of the local community and beyond. BAC is located at 40 Somerstown Road, Ossining, NY 10562 and tax-deductible donations to Bethany may be made at the door, by mail, or on BAC's website.
The presentation of The Wait Room in New York is made possible by the New England Foundation for the Arts' National Dance Project, with lead funding from the Doris Duke Charitable Foundation and the Andrew W. Mellon Foundation.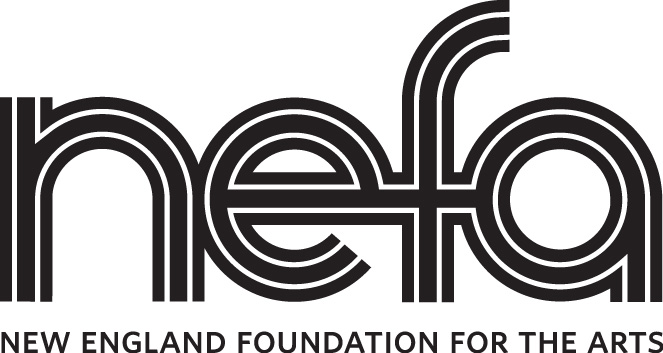 All donations on this site are tax-deductible and support this production of The Wait Room and the future opening of the Sing Sing Prison Museum. The Wait Room is a harbinger of what's to come and would not be possible without support provided by Ossining Parks and Recreation and Ossining Police Department. Thanks to the entire Ossining community including Bethany Arts Community and the Ossining Documentary & Discussion Series at Ossining Public Library. Special thanks to Michael Capra, Superintendent of Sing Sing Correctional Facility, and the New York State Department of Corrections and Community Supervision.

For more information, contact the Sing Sing Prison Museum at 914-236-5407 or at info@singsingprisonmuseum.org.