The Walking Dead: Do Traditional Art Critics Have a Future?
When and where
Location
BMO Financial Group, York Room, 68th Floor First Canadian Place, 100 King St. West Toronto, ON M5X 1A1 Canada
Description
CJF J-Talks
Journalism matters.



The Canadian Journalism Foundation and BMO Financial Group
are proud to present this J-Talk.

The Walking Dead:
Do Traditional Art Critics Have a Future?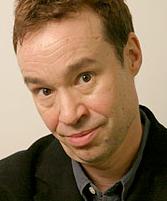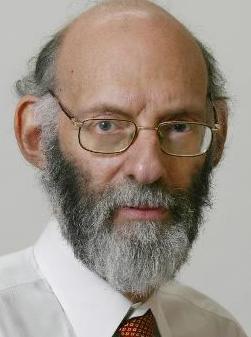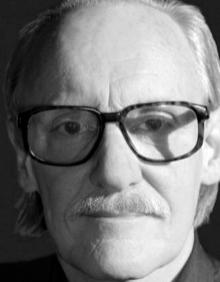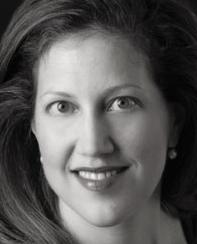 With armchair art and theatre critics proliferating online, with media cutbacks reducing the number of those who critique for a living, and with celebrity news trumping cultural coverage, is the traditional art and theatre critic less--or more--relevant than it once was? This discussion explores the state of cultural criticism, including the impact of online media.

Join Ben Brantley, chief theatre critic, The New York Times; Robert Cushman, theatre arts critic, The National Post; Peter Schjeldahl, arts critic, The New Yorker; and moderator Sara Angel, visual arts journalist and Trudeau Doctoral Scholar at the University of Toronto's Department of Art.
ABOUT OUR SPEAKERS
Benjamin D. Brantley became chief theater critic of The New York Times in September 1996 after having served as its drama critic since joining the newspaper in August 1993. Prior to joining The Times, Mr. Brantley was a staff writer at The New Yorker magazine from August 1992 to July 1993. Before that, he was a writer at Vanity Fair magazine from January 1987 to August 1992 and he reviewed films for Elle magazine from September 1988 to March 1993. From June 1985 to December 1986, he was a freelance writer and from January 1983 to June 1985, he was European editor, publisher and Paris bureau chief for Women's Wear Daily. Previously, from 1978 to 1983, he was a reporter and then editor at Women's Wear Daily. He was a summer intern at The Winston-Salem Sentinel in 1976 and an editorial assistant at The Village Voice in 1975. Mr. Brantley is the editor of "The New York Times Book of Broadway: On the Aisle for the Unforgettable Plays of the Last Century," which was published by St. Martin's Press in 2001. He received the George Jean Nathan Award for Dramatic Criticism for 1996-1997. Born in Durham, N.C., on October 26, 1954, Mr. Brantley received a B.A. degree in English from Swarthmore College, Swarthmore, P.A., graduated with high honors, and is a Phi Beta Kappa. Mr. Brantley is single and lives in New York City.

Robert Cushman was born in London, and educated at Cambridge University. He went from there to the BBC where he worked in radio drama, TV arts programs, and for the World Service. He then directed in the London and regional theatre, and was theatre critic of The Observer from 1973 to 1984. He moved to Canada in 1987, and has been theatre critic of the National Post since its inception in 1999. He has written extensively for other British and Canadian newspapers and magazines, and for the New York Times. He has continued to work in the theatre as an author, director and even performer; the musical Look to the Rainbow, which he devised and directed, was produced in the West End in 1985. He was director of corporate communications for Livent Inc. in 1998-99. He has also been a prolific broadcaster, especially on musical theatre and American popular song; popular series include Book, Music and Lyrics (BBC) and Songbook (CBC). His book Fifty Seasons at Stratford, a history of the Stratford Festival, was published in 2002; and he is a record eight-time winner of the Nathan Cohen Award for Excellence in Theatre Criticism. He is married, with three children, and lives in Toronto.
Peter Schjeldahl has been a staff writer at The New Yorker since 1998 and is the magazine's art critic. He came to The New Yorker from The Village Voice, where he was the art critic from 1980 to 1998. Previously, he had written for the New York Times's Arts and Leisure section. His writing has also appeared in Artforum, Art in America, the New York Times Magazine, Vogue, and Vanity Fair. Schjeldahl has received the Frank Jewett Mather Award from the College Art Association, for excellence in art criticism, and a Guggenheim Fellowship. He is the author of four books, including "The Hydrogen Jukebox: Selected Writings," which was published in 1991. Schjeldahl lives in Manhattan.


ABOUT OUR MODERATOR
Sara Angel is a Trudeau Doctoral Scholar at the University of Toronto in the Department of Art. She is one of Canada's leading visual arts journalists, and she writes frequently on contemporary visual culture for publications including Maclean's, Canadian Art, The Walrus, and The Globe and Mail to make the world of art accessible to a broad audience. Her academic writing has appeared in the Journal for Canadian Art Historyand Leonardo, the Journal of the International Society for the Arts, Sciences and Technology. Angel is also the co-founder of the Art Canada Institute/Institut de l'art du Canada, a research organization based at Massey College, dedicated to the education and promotion of Canadian art history. A recognized authority on visual culture, Angel has been a guest lecturer at Harvard University, the University of Toronto, Ryerson University, the Royal Ontario Museum, and the Art Gallery of Ontario. Her academic research is supported by both the Trudeau Foundation and SSHRC. Angel has a had an extensive career in arts journalism and publishing, including being a commentator for CBC television's On the Arts, an editor for Saturday Night, and a columnist for The National Post. In 2006 she was named editor-in-chief of Chatelaine. She is the director of Angel Editions and Otherwise Editions, both companies she founded after working with the renowned graphic designer Bruce Mau.