Building a life sciences strategy for Canada
About this event
INNOVATIVE MEDICINES CANADA PRESENTS
The Walrus Leadership Forum on Health Care
Join us for a discussion about the future of life sciences in Canada, followed by a moderated panel discussion and audience Q&A.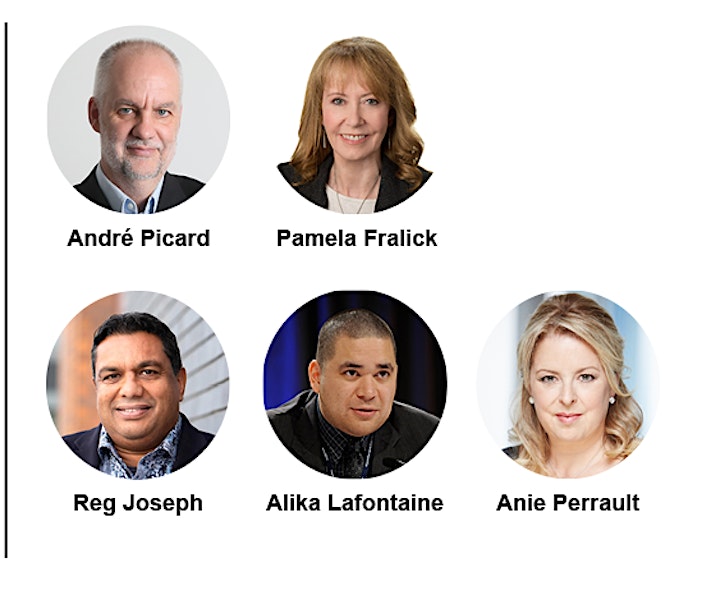 MODERATOR
André Picard, health reporter and columnist, the Globe and Mail
FEATURING
Pamela Fralick, president, Innovative Medicines Canada
Reg Joseph, chief executive officer, Health City
Alika Lafontaine, health care advocate, rural anesthesiologist, Canadian Medical Association president-elect fall 2021
Anie Perrault, executive director, BIOQuébec
Thursday, April 15, 2021
12:00 p.m. EDT - The Walrus Leadership Forum begins
12:20 p.m. - Moderated Q&A
1:00 p.m. - The Walrus Leadership Forum ends
About The Walrus Leadership Forum
The Walrus Leadership Forum brings you a diversity of expertise and perspectives in a streamlined digital format that you can join anywhere with a Wi-Fi connection. The best part? You'll always have a front-row seat from the comfort of your own home!
These sixty-minute events convene business, media, academic, policy, and political leaders for highly curated keynote presentations, interviews, and panel discussions about important issues facing Canadians.
If you enjoy The Walrus Leadership Forum, consider donating to The Walrus. We are a registered charity that relies on donations to produce compelling journalism, events and podcasts. Learn more at thewalrus.ca/donate.
We strive to be accessible and inclusive. If you require support to be able to fully participate in this event, please contact events@thewalrus.ca or (416) 971-5004, ext. 247
Live captioning will be available for this event.